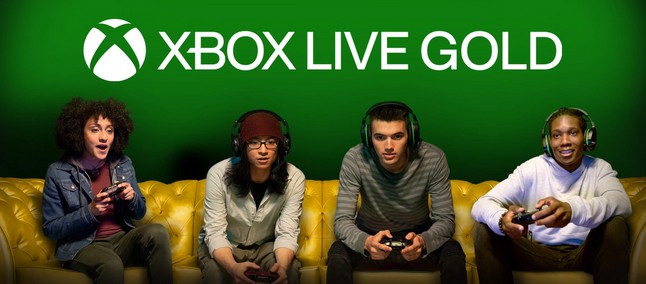 Colpo di scena: un giorno dopo la notizia dell'aumento dei prezzi per gli abbonamenti a Xbox Live Gold, Microsoft cambia idea. E ll fa ufficialmente con un messaggio di scuse ai giocatori tramite i propri canali social e il blog ufficiale: "abbiamo sbagliato e avete fatto bene a farcelo sapere", si legge nel comunicato. Il colosso di Redmond ha immediatamente raccolto il feedback negativo dell'utenza, e ha promesso di lasciare i prezzi del servizio invariati su tutti i mercati.
To bring Xbox Live more in line with how we see the player at the center of their experience we will be removing Gold requirements for free-to-play games.

We're starting work on that immediately and will have updates in the coming months. Details: https://t.co/tWomNAwmp9

— Xbox (@Xbox) January 23, 2021
Questo significa, quindi, che i prezzi USA, inizialmente interessati da un rincaro, rimarranno quelli di sempre: 9,99 dollari per l'opzione da 1 mese, 24,99 dollari per quella da 3 mesi, 39,99 dollari per 6 mesi e 59,99 per 12 mesi.
Ma non è finita qui, perché un cambiamento verrà introdotto, ma in positivo: d'ora in avanti infatti non servirà più aver sottoscritto un abbonamento Xbox Live Gold per giocare in multiplayer online ai titoli free-to-play – che quindi saranno veramente gratis, in tutto e per tutto.
La velocità con cui Microsoft è tornata sui suoi passi è sicuramente apprezzabile, ma anche un poco sospetta. Tutto è successo così in fretta che può sorgere spontanea l'ipotesi di un'abile manovra di marketing: si tratta, comunque, solo di speculazioni. Nei fatti le cose restano com'erano, e anzi migliorano grazie a una modifica – quella legata ai free-to-play – che allinea il servizio con lo spirito dei tempi.
Una rimodulazione dei costi è prorogabile oggi, ma in ottica futura sembra inevitabile per permettere alla macchina del Game Pass di sostentarsi autonomamente: ora come ora l'investimento di Microsoft è largamente in perdita. Questo aumento di Xbox Live Gold probabilmente mirava a spingere l'utenza ancora fuori dalla rete di Game Pass Ultimate verso il pacchetto completo, l'esperienza definitiva secondo l'azienda: a quanto pare non è ancora il momento giusto.