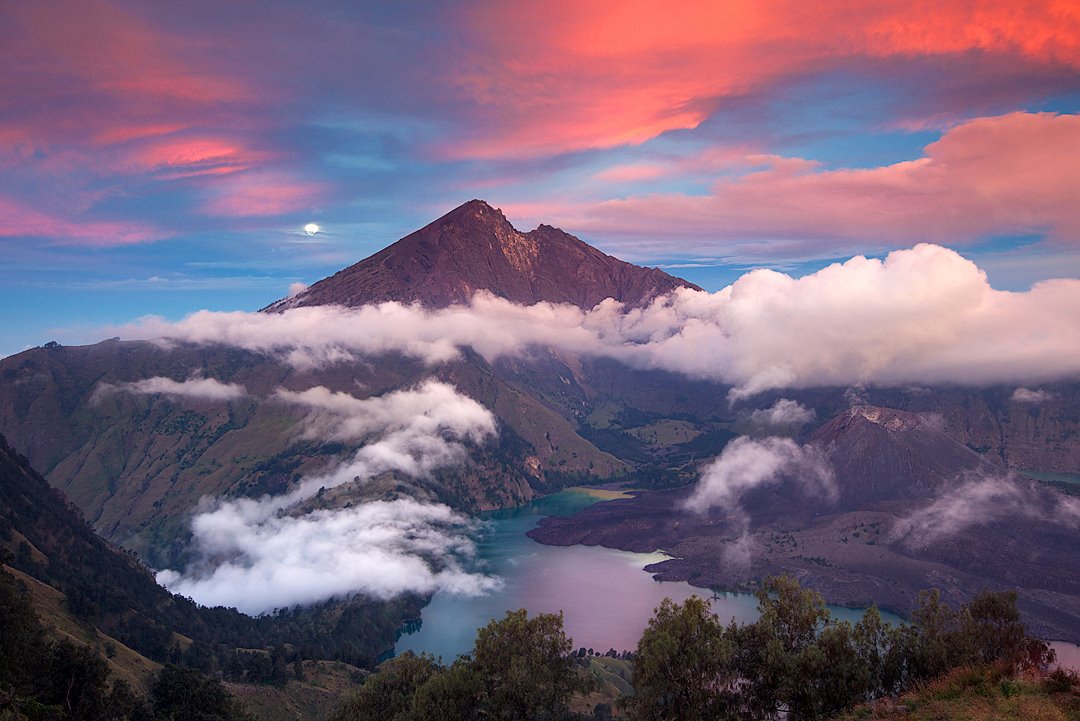 August is a month where you have a choice to make. You either have to watch everyone around you skip off on holiday while you stay at home being jealous and picking up the extra workload in the office – or you have to hop on the trend and join them!
If the sound of 'getting away from it all' in August really appeals, we would highly recommend going long-haul and heading to Asia. Take a look below for our top picks of the continent at this time of year, where you'll find ideas for hiking holidays, fly-and-flop beach breaks, festival frivolities, thrilling safaris – and more besides.
And as always, send any questions over via email or in the comments. We love hearing from you.
Click to view 'Where to go in Asia' by month:
 JANUARY – FEBRUARY – MARCH – APRIL – MAY – JUNE – JULY  
(September, October, November, December… to follow!) 
Hit the beach in Vietnam
Hoi An and Da Nang are among the best beaches to head to in Southeast Asia in August. Hoi An is popular because the beach is just 3 miles from the UNESCO heritage town itself so ideal for people that like to have things to do away from the beach – many people stay here for up to a week as there are so many day trips that can be done. Da Nang has a better beach (bigger and wider) but there is less in the surrounding area so you will be mainly eating and drinking in your resort unless you take a shuttle bus to Hoi An (about 30 min away). Whilst rain is present in much of Southeast Asia, central Vietnam is an exception, making it an excellent summer holiday. Take a peek at our Summer Holiday in Vietnam itinerary for more inspo.
Choose luxury in Myanmar
If you are not looking for a beach holiday than Myanmar might be the perfect destination this August. Whilst the beaches are hit badly by the Monsoon period and most hotels are closed for refurbishments, the north and higher areas of Myanmar receive much less rain and can still be enjoyed (without crowds too, so it can be a very special time of year to travel). You do want to avoid the south of the country which sees more rain, but Bagan, Inle Lake and Mandalay are great at this time of year. Take a peek at our Summer Itinerary of Myanmar for more inspo – we've included some really luxury hotels which have up to 40% discount at this time of year. 
Off the beaten track in Borneo
The absolute peak of busy season, August is a good time to explore Borneo's lesser visited spots. With more sunshine and less rain than many other months of the year, it's a great time for anywhere in Borneo and the crowds reflect this. Step away from the hordes and spend your time in Sarawak, the western stare of Malaysian Borneo. Use Kuching as a base for a few days to see wildlife in Bako and Semenggoh, pay a visit to the Iban or Bidayuh tribes and spend a night in a longhouse, then head to Mulu to explore one of the largest cave systems in the world. This 10-day Highlights of Sarawak trip gives you a great taste of what's on offer and you could hop across to Gaya Island for some beach time at the end.
Mesmerising festivals in Malaysia
We're big fans of Penang and the UNESCO-designated heritage city of George Town any time of the year but in August, it's epic. There are always amazing boutique hotels to choose from, unbelievably good street food to devour, art to check out, and a multicultural harmony that creates a super-chill vibe. In August, you'll also find the Hungry Ghost festival with huge joss sticks burning in the streets, firecrackers, puppet theatres, opera performances, and other festivities marking this time when the Straits Chinese believe the gates between the worlds open, allowing ghosts to visit their descendants and eat their fill. In some years, it's also the time of the Georgetown Festival which brings performers and artists of all sorts to town. 
Follow the light in Singapore
At the tail end of August, Singapore lights up in a whole new way with its annual Night Festival. The Supertrees are always impressive after dark but the interactive light installations, street & music performances from around the world flocking to Singapore create a spectacle you won't soon forget. We think it's worth staying more than a night or two to explore the different sides of this small nation: the old and the new, the greenspaces and urban jungle, the beaches of Sentosa, and the almost-overwhelming variety of food in the hawker centres. With a 5-night stay like this one, you can really sink your teeth into the little red dot.
Head above the clouds in Bali 
This month is the peak of the "dry season" in Bali, so lots of sun and hardly any rain can be expected. Spend a few nights in the area of Ubud but choose a location a bit further from the centre for the beautiful greenery of the ricefields. Then hop on a speedboat to Lombok, its quieter sister, to discover its stunning nature: including waterfalls and hot springs. Those who love to stay active should consider climbing Mt Rinjani, a still-active volcano, and the second largest volcano in Indonesia. One of the big draws here is a trek to the crater at the summit where you can also take in an azure lake and some amazing views over wider Lombok. The best place to stay on the island is Tugu Lombok, located on the pristine Sire beach overlooking the Gili islands, for those who would rather stay closer to the 'action' Qunci Villas are the best choice.
Indulge in Ayurveda in India
August is monsoon season in India however if you aren't desperate for constant sunshine it may appeal to you. The rain is broken with sunny spells and it is known as the best month for Ayurveda. Head to Kerala in the south and enjoy Ayurvedic treatments and yoga in some beautiful hotels at fantastic prices.
Have a look at our Yoga in Kerala itinerary and see the amazing places on offer but expect the itinerary to be about half price! 
Follow the festivals across Japan
August offers similar summer fare to July with beach trips, highland excursions and water sports all popular pastimes. The difference is the increased heat and the colorful backdrop of summer festivals and firework displays. Some of the biggest and best festivals include Tokushima's Awa Odori  and Aomori's week-long Nebuta Matsuri . Both feature dancing and night illumination in the form of bright floats, fireworks and lanterns—common motifs in August celebrations. For a definitive summer festival experience, consider touring the Tohoku region in early August. This is when the Sandai Matsuri (three major festivals) of Tohoku take place over multiple days. 
Soak up the culture in China
Tibet is mild and comfortable in August except on the high mountains. It is when most Tibetan festivals are held. Summer, especially July and August, is the best time to experience Tibetan culture and explore. You can watch the sports and entertainment. The Tibetans gather for two grand spectacles every August — the Shoton Festival and the Horse Racing Festival. Besides these festivals, you'll be awed while trekking around the fabulous natural scenic places. The vast plains, lakes, and snow-covered mountains in Tibet are "top of the world", such as Lake Nam, Lake Yamdrok, and Mount Everest. August is the rainy season in Tibet, however, so the tops of mountains are hidden in cloud more often.
Summer Sun in Sri Lanka
August is the 3rd driest month of the year in Sri Lanka, particularly in The Cultural Triangle and over on the east coast. It's the perfect time to visit Minneriya National Park where the phenomenon known as the 'Elephant Gathering' will be occurring. This is the largest known gathering of Asian Elephants on the planet, as elephants congregate around the water tanks in their search for water during the dry season. Continue onto the east coast and stay in a lovely resort in Passikudah where there is a beautiful string of bays perfect for snorkelling and diving. You could even go whale watching out of Trincomalee. Have a look at our East Coast Summer Sun Tour for inspiration.