C'è un nuovo amore nella vita di Valentina Ferragni dopo la fine della sua lunga relazione con Luca Vezil, chi è il nuovo fidanzato
Valentina Ferragni non è più single, è stata infatti pizzicata in compagnia di un giovane ragazzo in atteggiamento più che amichevoli. Lui non fa parte del mondo dello spettacolo e sembra che al momento vogliano mantenere il più stretto riserbo sul loro flirt, foto e video però non lasciano dubbi.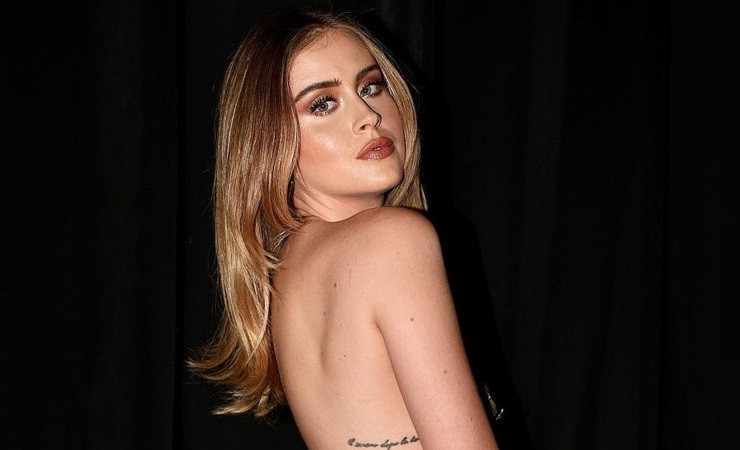 Per circa nove anni la sorella di Chiara Ferragni è stata legata sentimentalmente all'ormai ex compagno Luca Vezil. Sui social sembravano più complici e innamorati che mai, l'annuncio della loro rottura è stato infatti un fulmine a ciel sereno per i loro tantissimi fan. La coppia ha comunicato l'addio lo scorso dicembre con un post social comune, dove hanno fatto sapere che sono cresciuti insieme e saranno sempre uniti da un grande affetto e rispetto per quello che sono stati.
A distanza di qualche mese il cuore di Valentina Ferragni sembra essere tornato a battere per qualcuno, a conquistarla è stato Matteo Napoletano, a rivelare l'indiscrezione ci ha pensato The Pipol Gossip. Come è stato già detto il ragazzo, classe 2001, non fa parte del mondo dello spettacolo e non è nemmeno noto sui social, ad oggi conta infatti poco più di 7mila follower.
Valentina Ferragni ritrova l'amore con Matteo, complicità e passione in Messico
Il nuovo 'fidanzato' di Valentina Ferragni è di Castelfranco Veneto ma vive a La Miranda, una località che si trova nei pressi di Los Angeles, lì frequenta la Biola University.
I due sono stati pizzicati insieme in Messico, durante la loro vacanza a Tulum. Forse non pensavano di essere beccati anche lì e si sono lasciati andare ad effusioni e baci molto passionali durante una serata tra un ballo e l'altro. Stando a quanto si legge su The Pipol Gossip sono stati inseparabili per tutta la vacanza, in ogni locale si presentavano mano nella mano. Le foto e il video del post pubblicato sul profilo Instagram del noto sito non lasciano alcun dubbio, l'intesa e la complicità tra loro è palese, anche la passione è alle stelle.
Nonostante la fuga di notizia Valentina Ferragni non ha ancora rotto il silenzio per confermare o smentire il suo nuovo 'flirt'. I baci passionali tra lei e Matteo Napoletano che stanno circolando sul web però non renderebbero molto credibile una sua smentita, probabilmente la nota influencer manterrà il più stresso riservo fin quando non sarà pronta ad ufficializzare la sua nuova storia d'amore.