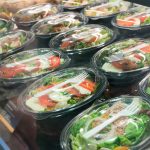 An overhaul of the EU packaging and packaging waste directive (PPWD), the main EU-level instrument dealing with how food packaging is placed on the market and requirements for its end-of-life, is due 30 November.
But a leaked draft of the proposal has been met with consternation by stakeholders.
In this Event Report, EURACTIV takes a closer look at what this PPWD entails and what impact its contents will have on the agrifood sector.
Interview | Agrifood 18-11-2022

An ideologically driven EU packaging law based on rigid targets could end up endangering the food packaging and the food system value chain, Finnish MEP Elsi Katainen told EURACTIV in an interview.