Home » News » The Recruit, dal 16 dicembre in streaming su Netflix
The Recruit quando esce? Il 16 dicembre su Netflix
Noah Centineo torna protagonista su Netflix con The Recruit, attesa serie tv crime disponibile in piattaforma dal 16 dicembre 2022 in tutti i territori raggiunti dal servizio streaming. La data di uscita ufficiale è annunciata lo scorso 24 settembre 2022 in occasione del TUDUM 2022, evento globale targato Netflix dedicato proprio agli annunci di tutte le prossime uscite in piattaforma.
Ad accrescere l'attesa sul titolo in arrivo è la presenza di Noah Centineo, attore che ha conquistato il nostro cuore con il ruolo di Peter Kavinsky nella trilogia di film Netflix Tutte Le Volte Che Ho Scritto Ti Amo, PS: Ti Amo Ancora e Tua Per Sempre, tratti dagli omonimi romanzi di Jenny Han.
Tra un film e l'altro abbiamo visto Noah in altri film, tra cui Sierra Burgess è una sfigata, The Perfect Date e Charlie's Angels. E ora sta per tornare il prossimo 16 dicembre 2022 in The Recruit serie tv Netflix!
Trama di The Recruit, di cosa parla?
continua a leggere dopo la pubblicità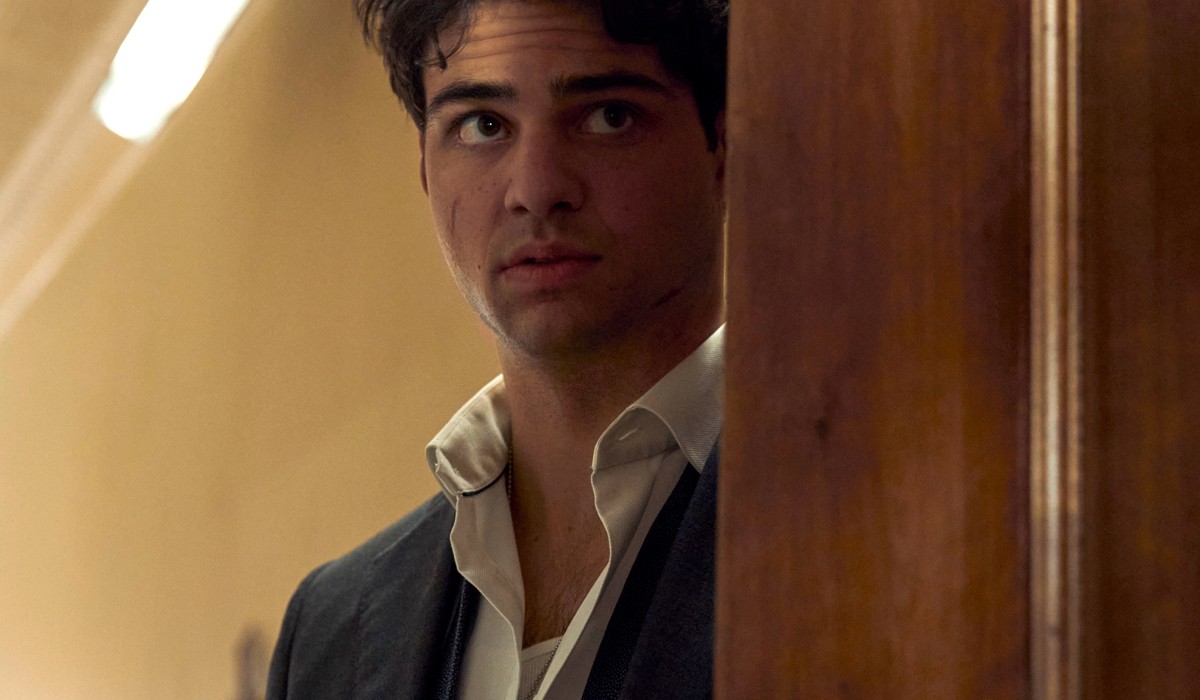 Quello che sappiamo è che il ruolo di Noah sarà molto diverso da quello dell'adolescente dolce e gentile. In questa serie il suo personaggio è un giovane avvocato della CIA.
Creata dal creatore di The Rookie e Castle, Alexi Hawley, la serie segue le vicende di un avvocato della CIA alle prime armi mentre rimane coinvolto in pericolose dinamiche di potere a livello globale. Tutto ha inizio quando un'ex risorsa minaccia di esporre la natura della sua relazione a lungo termine con l'agenzia a meno che non sia scagionata da un grave crimine.
Cast di The Recruit, attori e personaggi
Figurano nel cast della serie, accanto a Centineo, Laura Haddock, Aarti Mann, Colton Dunn, Fivel Stewart, Daniel Quincy Annoh, Kristian Bruun, Vondie Curtis Hall, Byron Mann, Angel Parker, Kaylah Zander.
Puntate di The Recruit, quante sono?
continua a leggere dopo la pubblicità
Formata da otto episodi di un'ora ciascuno, la serie tv è prodotta dallo stesso Noah Centineo, qui nel ruolo anche del protagonista. Insieme a lui anche Doug Liman, Gene Klein e David Bartis (Suits, Covert Affairs) faranno da produttori esecutivi.
Trailer The Recruit
Ecco di seguito il trailer ufficiale della serie con Noah Centineo rilasciato da Netflix:
The Recruit in streaming, dove vederlo
In streaming, gli episodi completi di The Recruit sono disponibili in esclusiva su Netflix in tutti i territori raggiunti dal servizio.
Interazioni del lettore