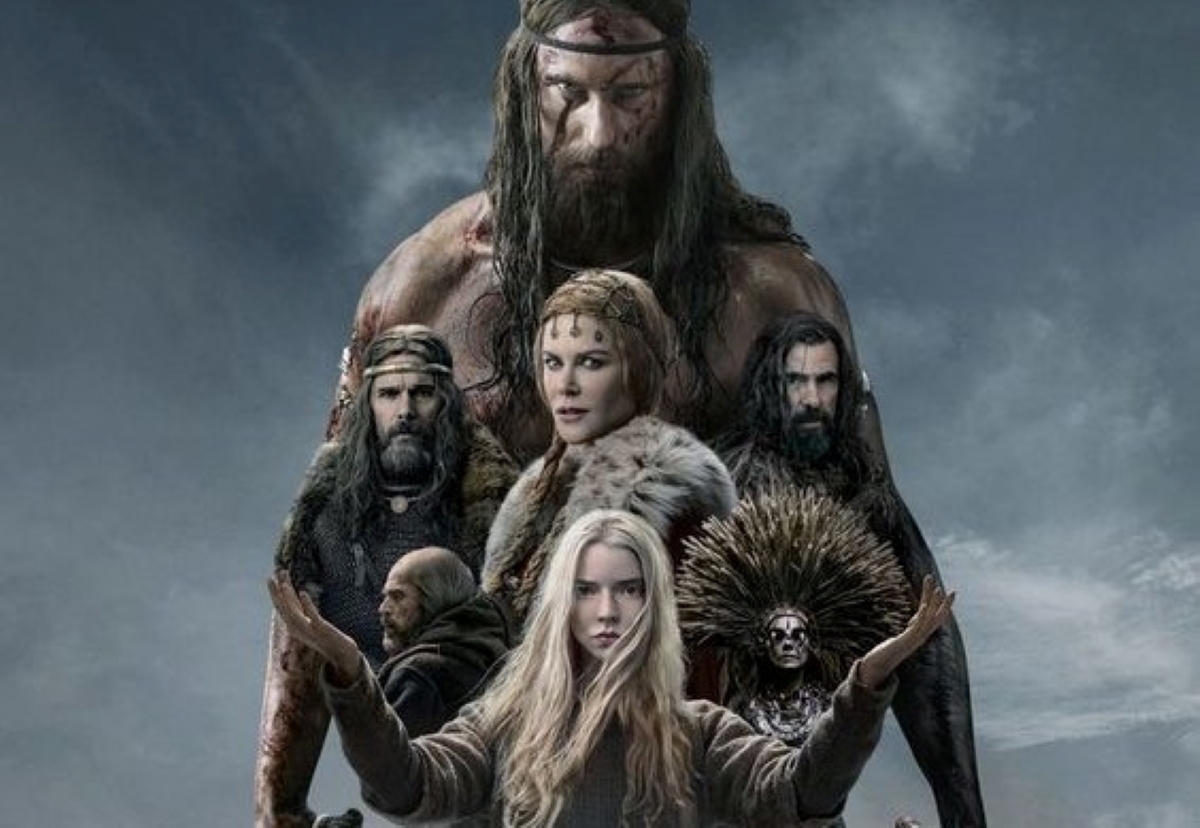 The Northman è un film del 2022 sui Vichinghi di Focus Features, che reca la firma del regista nonché sceneggiatore Robert Eggers visto a lavoro con The Witch e The Lighthouse. Il titolo vanta un cast di un certo calibro, con volti molto noti e molto amati dal pubblico.
The Northman: trama del film di Robert Eggers
Ma prima di arrivare a questo, vediamo nel dettaglio la trama di The Northman. La storia è quella di Amleth, ovvero il figlio maggiore del re Horwendil e quindi erede al suo trono. Tuttavia, a seguito della morte del monarca il giovane non sarebbe a sua volta diventato re. Pare però che il ragazzo sia l'unico a sapere chi ha effettivamente ucciso il re e dunque suo padre, ed è determinato a vendicare lui e il suo regno, anche se ciò significa affrontare un epico viaggio in tutto il mondo.
Durante una delle sue spedizioni, Amlais incontra Olga, l'unica a cui il giovane ha rivelato la verità e sua compagna prescelta nella missione ardua che si accinge a compiere.
The Northman: cast dettagliato e data di uscita su Sky
Come accennavamo, il cast di The Northman è composto principalmente da volti che non hanno affatto bisogno di presentazione. Infatti lo compongono:
Alexander Skarsgård che veste i panni di Amleth
Nicole Kidman nel ruolo della regina Gudrún
Ethan Hawke è il re Horvendill
Anya Taylor-Joy è Olga of the Birch Forest
Willem Dafoe è Heimir the Fool
Björk è the Slav Witch
Claes Bang è Fjölnir
Murray McArthur è Hákon Iron-Beard
Ian Gerard Whyte è Thórvaldr
Hafþór Júlíus Björnsson è Thorfinnr
Kate Dickie è Halldora the Pict
Ralph Ineson è il capitano Volodymyr
Chiaramente alcuni nomi svettano più di altri nella lista.
Nei panni dei protagonisti alle prese con l'avventuroso e pericolo viaggio troviamo Alexander Skarsgård visto in The Legend of Tarzan e nella serie Big Little Lies, ma noto soprattutto per il suo ruolo centrale nella serie tv True Blood e Anya Taylor Joy che tutti associano ormai in automatico alla serie di enorme successo di Netflix La regina di scacchi. Ma Anya è nota anche per Ultima notte a Soho, The Witch, Emma, Split, Peaky Blinder e The Menu, solo per citarne alcuni. Si tratta senza dubbio di uno dei volti più in voga del momento sul piccolo e sul grande schermo, magnetico e influente sul pubblico.
Chiaro che anche gli altri nomi non sono da meno, basti notare la presenza di Nicole Kidman, il che faceva ben sperare in un film di un certo livello. In realtà, uscito al cinema ad aprile 2022, non ha dato i successi commerciali sperati, incassando fino a maggio 2022 $ 67 milioni, rispetto a un budget iniziale di circa $ 90 milioni. Nonostante questo, la critica l'ha accolto bene, quindi forse l'affluenza al cinema – influenzata dal Covid – non è indicativa e vederlo in streaming potrebbe essere un modo per dargli il giusto spazio.
Infatti dal 23 novembre 2022 il titolo è disponibile per gli abbonati di Sky e per quelli della piattaforma di streaming associata a Sky ovvero Now Tv.