Home » Streaming » RaiPlay » The Net, la serie tv su Rai 2 avrà una seconda stagione?
The Net 2 si farà?
The Net 2 ci sarà? Ha esordito il 20 dicembre The Net – Gioco di squadra, epopea calcistica in onda su Rai 2 per tre appuntamenti. La serie si inserisce in un progetto che coinvolge Austria, Italia e Germania nel racconto di una saga sul lato umano – e, talvolta, oscuro – del calcio capace di unire tre vicende dal respiro internazionale per raccontare una storia dai risvolti globali.
Cosa sappiamo sulla seconda stagione della serie? Ad oggi Rai – che trasmette il capitolo italiano realizzato da Cross Productions, oltre ad ospitare quello austriaco e quello tedesco su RaiPlay – non ha formalizzato alcuna decisione sull'eventualità di proseguire il racconto della fiction con una seconda stagione, ma sembra proprio che il franchise di The Net è soltanto all'inizio.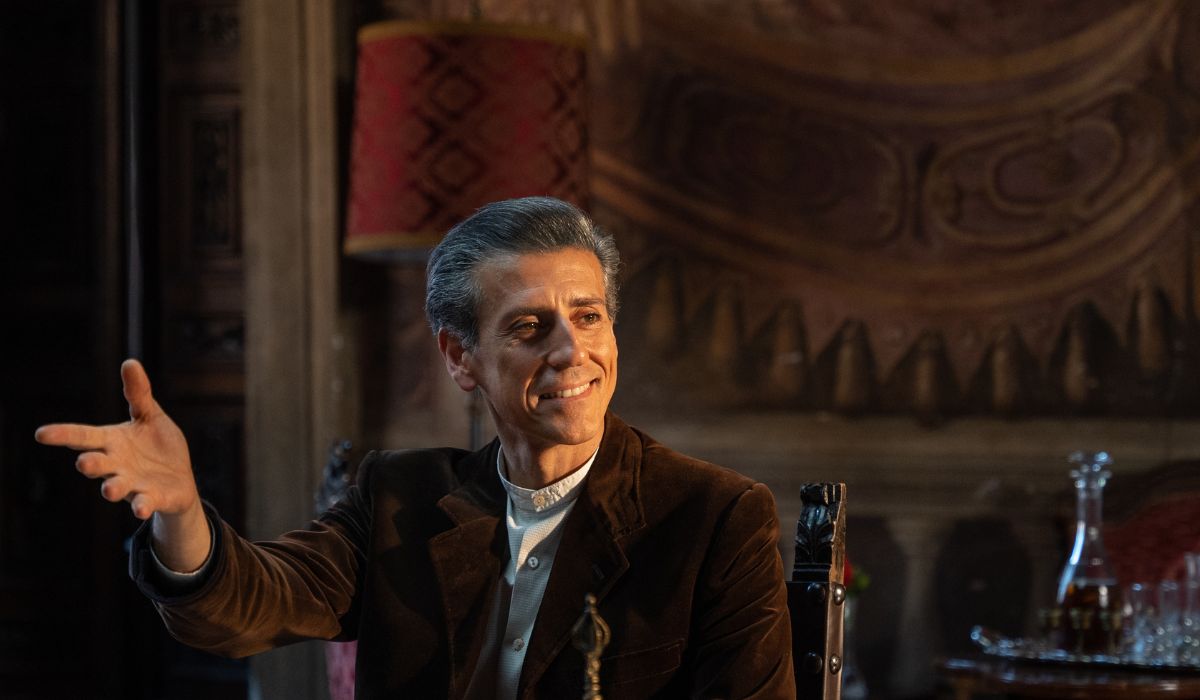 continua a leggere dopo la pubblicità
Stando a quanto pubblicato dal quotidiano tedesco Die Tageszeitung, il mondo di The Net – o Das Netz che dir si voglia – ambisce ad espandersi ancora e punta gli occhi sul Marvel Cinematic Universe come modello da seguire. Sono poche, in effetti, le serie televisive che raccontano il calcio, anche se è pur vero che nei mesi scorsi Sky ha lanciato Il grande gioco, la fiction con Francesco Montanari, Elena Radonicich e Giancarlo Giannini.
Scopri altre notizie della serie The Net – Gioco di squadra!
Ad ogni modo, ciò che Matthias Hartmann e Plinio Bachmann – i creatori del concept – mirano a realizzare è un universo di racconti che si intrecciano tra loro, avvalendosi di personaggi in grado di fare da trait d'union tra le serie apparendovi e costituendo il collante narrativo di queste storie.
Alle già realizzate Gioco di squadra, Prometheus (l'austriaca) e La Terra Promessa (la tedesca), i creatori hanno annunciato che si aggiungeranno anche nuovi capitoli di The Net attualmente in lavorazione e provenienti dal Portogallo, dalla Svezia e dal Sud America.  
Non è quindi scontato che i capitoli della saga Das Netz già realizzati continuino con seconde stagioni, poiché sembra che la direzione creativa di questo franchise voglia piuttosto favorire la realizzazione di altri capitoli della storia in Paesi diversi, reclutando alcuni dei personaggi già introdotti nelle altre serie per fare capolino e continuare a raccontare le loro storie intrecciandole a quelle di protagonisti e ambientazioni inediti.
Interazioni del lettore