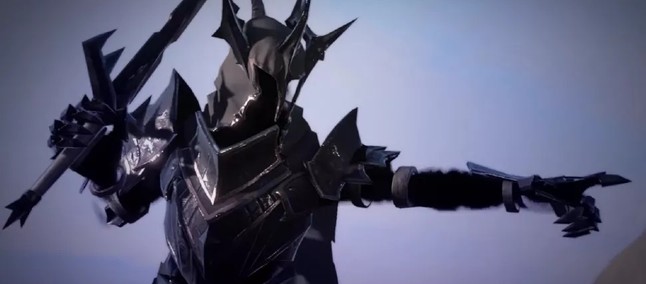 Dopo i primi dettagli ottenuti lo scorso anno, EA ha finalmente deciso di svelare la data di debutto Lord of the Rings: Heroes of Middle-earth e mostrare un primo trailer ufficiale.
Grazie a Gamespot conosciamo nuovi dettagli su un titolo molto atteso in ambito mobile, complice il recente arrivo della serie TV di Amazon, Il Signore degli Anelli: Gli Anelli del Potere, che sin dal day-one ha raccolto consensi ma anche critiche.
Ed è così che titoli legati al mondo di Tolkien finiscono per attirare le attenzioni di tutti gli appassionati, vediamo quindi cosa aspettarci dal gioco The Lord of the Rings: Heroes of Middle-earth, sviluppato da EA Capital Games e che sarà prossimamente pubblicato da Electronic Arts. Il titolo si presenta come un gioco a turni in cui i giocatori potranno collezionare i personaggi di tutta la storia della Terra di Mezzo, inclusi quelli iconici della trilogia originale, come Legolas, Frodo e Sam. Al momento non ci sono dettagli sul periodo d'uscita, ma sarà reso disponibile su Android e iOS.
Ecco l'anteprima mostrata durante il Mobile Showcase 2022 di GameSpot.
VIDEO
Sempre per restare in tema Terra di Mezzo, nel frattempo il capo di Amazon Games ha fornito nuove informazioni sul motivo per cui l'MMO de Il Signore degli Anelli, un titolo che avrebbe attirato con buona probabilità un numero considerevole di giocatori, è stato cancellato dopo diversi anni di sviluppo. La società ha confermato lo scorso aprile che il titolo free-to-play per console e PC, che aveva sviluppato in collaborazione con Athlon Games, una sussidiaria statunitense della Leyou Technologies con sede a Hong Kong, è stato eliminato. Un precedente rapporto di Bloomberg affermò che la cancellazione del gioco sarebbe stata il risultato di una disputa tra Amazon e il colosso tecnologico cinese Tencent, che ha acquisito Leyou nel dicembre 2020.
Tuttavia, durante una nuova intervista a GameSpot il presidente di Amazon Games, Christoph Hartmann, ha rivelato che il detentore della licenza relativa ha scelto di esercitare una clausola nel suo, contratto che gli consentiva di rescindere il suo accordo sui diritti se uno dei suoi partner fosse stato acquisito.
Dopo questo evento Hartmann ha rivelato che le cose sono diventate "molto complicate", così Amazon avrebbe tentato di trovare nuove modalità per continuare a lavorare al progetto con Tencent, fino a che i negoziati sono falliti del tutto. Il gioco è stato originariamente annunciato nel 2018 da Athlon e dalla Midel-Earth Enterprises e Athlon all'epoca aveva anticipato che stava lavorando con uno "sviluppatore partner" per creare un gioco online ambientato "molto prima degli eventi de Il Signore degli Anelli, esplorando terre, persone e creature mai viste prima dai fan dell'universo di Tolkien".
Oltre al ruolo di co-sviluppare, Amazon Games avrebbe dovuto commercializzare e pubblicare il gioco a livello globale ad eccezione della Cina, che sarebbe stata gestita da Leyou.
AGGIORNAMENTO: TRAILER UFFICIALE E DATA D'ARRIVO
08/04
EA rilascerà il gioco mobile free-to-play il 10 maggio. Ha anche svelato il primo vero trailer, che mostra il gameplay, i menu e altro ancora. È uno dei cinque giochi LOTR attualmente in fase di sviluppo da Embracer (che ha acquistato i diritti lo scorso anno), incluso il tanto atteso Signore degli Anelli: Gollum che arriverà poco dopo. Vi lasciamo alla sua visione.