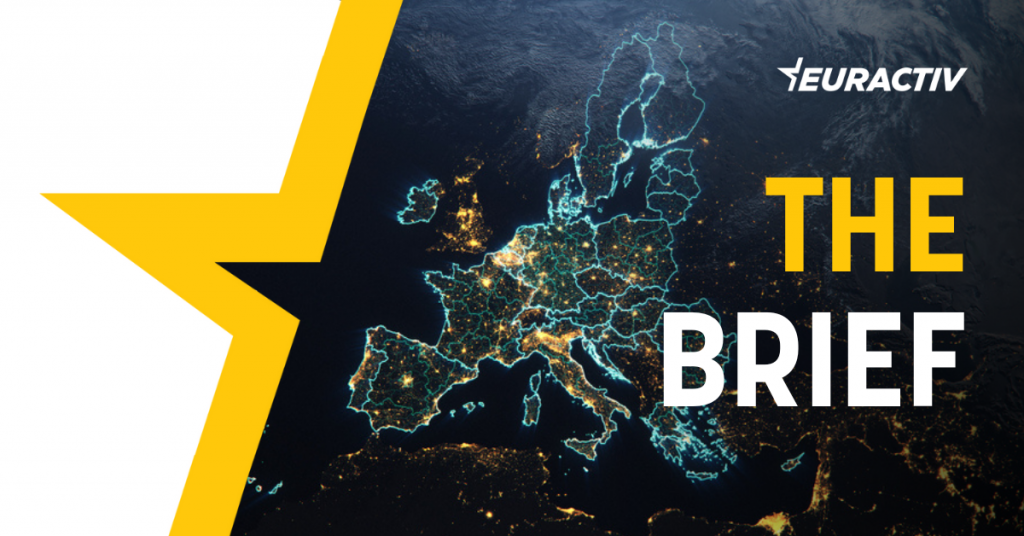 Russia's war in Ukraine has been a wake-up call in many ways, but three months into this year, there is a gloomy feeling that we're constantly waiting for things to happen. 
Over a year since the war started, few analysts see a clear path to victory for Russia as the invasion stalls, recording minimal gains at staggering costs.
With a clear spring offensive so far missing in action, Russia is drawing on its Syria playbook by placing a new bet on winning a war of attrition.
Ukrainians are also preparing to be at war for the foreseeable future, with the main question being whether they will have the weaponry to mount a strong counteroffensive.
The EU is slowly adopting the stance that it has nearly exhausted its options for punitive measures against Russia and that the bloc's attention needs to shift to financial and military support for Ukraine.
Meanwhile, the bloc, just like the rest of the world, is trying to predict the long-term consequences of the war.
The most important, perhaps, is the EU's relationship with China.
Ultimately, it all comes down to what geopolitical role the EU wants and can claim for itself.
National votes in Finland, Bulgaria, Greece, Turkey, Poland and Spain this year are expected to give a taste of what's to come next May when Europe heads to the polls to elect a new European Parliament and, with it, a new leadership.
And then, the question of distributing the EU's top jobs will loom large over Brussels.
But no matter how this will ultimately be done, after years of crisis, most agree this will be a process with significant consequences.
As for the vote itself and contrary to previous years, we could actually see European citizens voting on policy issues for once rather than along the established left-right pattern, thanks to Ukraine, COVID, and a more uncertain world.
At least, that's the hope.
We also need to factor in the US presidential elections. With the campaign over the pond already in its starting blocks, Europe and the US will face new leadership next year at the same time, meaning we are in for something of a transatlantic ride.
Samuel Beckett would be proud of us. Only, the Godots Europe is waiting for will come at scheduled points in time.
---
The Roundup 
The European Greens will officially elect a candidate for the European Commission presidency ahead of next May's European elections, a process known as 'spitzenkandidat', a senior party source told EURACTIV on Friday (31 March).
The Italian privacy watchdog mandated a ban on the popular chatbot ChatGPT and launched an investigation on its provider OpenAI for suspected breaches of EU data protection rules.
The EU lawmaker spearheading the Cyber Resilience Act has produced a draft report pitching the removal of time obligations for products' lifetime and limiting the scope of reporting to significant incidents, among other significant changes.
Young people across France are increasingly mobilising against President Emmanuel Macron's pensions reform, which they see as the 'last straw' amid issues of police brutality, a saturated labour market, green issues and 'anti-youth' reforms.
In the Balkan region, Russian embassies are very active spreading propaganda on Facebook, but the Russian embassy in Sofia has by far the biggest impact on society, a study presented in Brussels on Thursday (30 March) revealed.
A Russian cybersecurity company that calls the Kremlin and its agencies clients, has been laid bare in a cross-border investigation following a disgruntled employee's leak of thousands of internal documents, giving a unique insight into Moscow's modus operandi.
Turkey's parliament approved a bill on Thursday night (30 March) to allow Finland to join NATO, clearing the way for the country to become part of the Western defence alliance, with Sweden kept waiting.
Don't forget to check out our Tech Brief: AI Act committee vote set, Germany's sense for data retention and Agrifood Brief: Spill the milk.
Look out for…
Commission Vice President Margaritis Schinas gives keynote speech at the EPP Group conference in Sevilla, Spain
Commission Vice President Margrethe Vestager visits Washington DC, to meet with competition authorities
Commissioner Vice President Maroš Šefčovič to meet with Irish officials to mark the 25th anniversary of the Good Friday Agreement
Working party on the United Kingdom
The Greens Party Leadership Council in Brussels
Views are the author's
[Edited by Benjamin Fox/Alice Taylor]