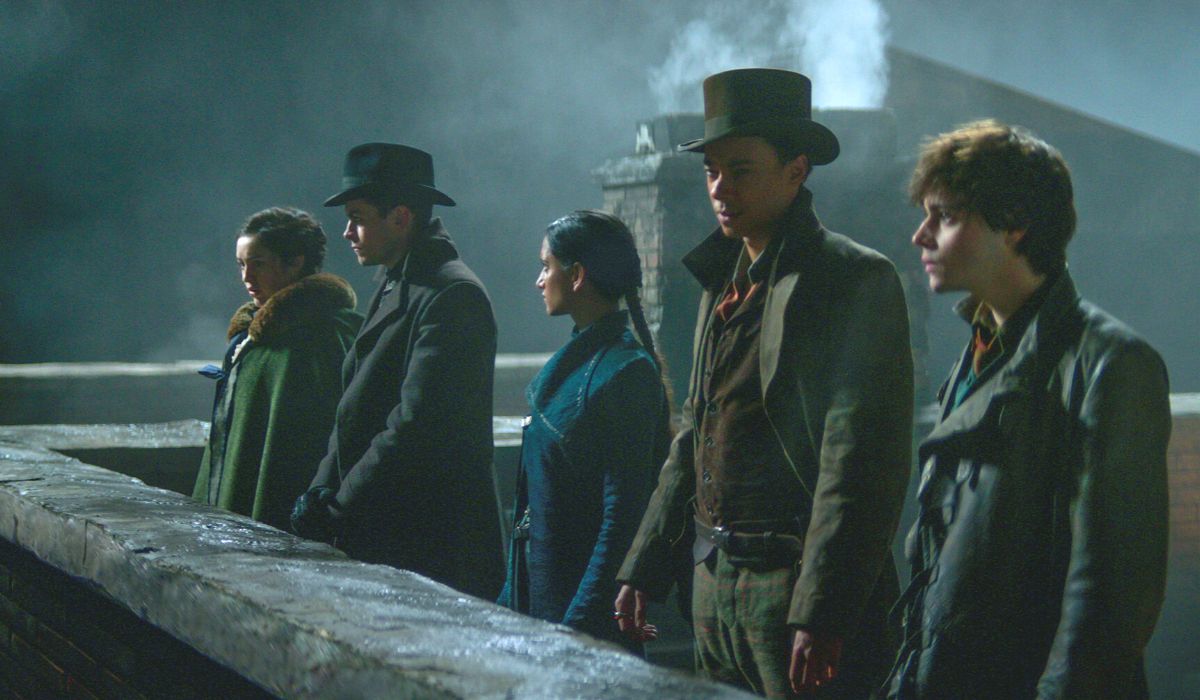 Home » News » Tenebre e Ossa, lo showrunner al lavoro sullo spin-off da Sei di Corvi
Sei di Corvi, in sviluppo la serie tv spin-off
Sei di Corvi potrebbe presto diventare una serie tv spin-ff. A rivelarlo è Eric Heisserer, showrunner dell'adattamento di Tenebre e Ossa per conto di Netflix. La duologia dei romanzi di Six of Crows – che include anche Il regno corrotto – espande l'universo Grisha creato da Leigh Bardugo.
Nel corso di una lunga intervista con Entertainment Weekly, Heisserer ha confermato l'intenzione di portare sullo schermo Sei di Corvi – considerata dai fan una delle parti più belle della saga Grisha – con una serie tv spin-off che scaturirebbe dal finale della seconda stagione e dalla storyline legata alla diffusione della droga jurda parem.
La serie tv al momento non è ancora stata confermata – Heisserer ha spiegato che il progetto si trova attualmente in fase di sviluppo e non è stato commissionato formalmente da Netflix -, ma potrebbe presto ottenere il via libera ufficiale. A decidere lo sorti di questo spin-off sarà il successo (o l'insuccesso) della seconda stagione di Tenebre e Ossa.
continua a leggere dopo la pubblicità
"Una delle ragioni – ma non la sola – per cui ho avuto il privilegio di lavorare con Daegan Fryklind nelle vesti di co-showrunner nella seconda stagione è che ero impegnato con la writers' room per Six of Crows", ha rivelato Heisserer a EW, aggiungendo che tutto è pronto per il lancio dello spin-off qualora Netflix decidesse di procedere con l'attivazione della serie tv.
Ad oggi il colosso dello streaming non ha ufficializzato nemmeno la produzione della stagione 3 di Shadow and Bone, che è tornata sugli schermi con otto nuovi episodi dopo un'attesa durata quasi due anni. Nella guerra per i franchise che le piattaforme streaming stanno intentando come una sorta di Risiko! delle intellectual property, Tenebre e Ossa rappresenta un vantaggio considerevole per Netflix.
Tuttavia – come la recente cancellazione di Willow da parte di Disney+ ha dimostrato – la concorrenza delle serie tv appartenenti al genere fantasy non è mai stata così agguerrita e l'attenzione del pubblico è sempre più frammentata.
Interazioni del lettore