Rilanciato da X-Factor, T'Appartengo di Ambra Angiolini non è l'unico tormentone di Non è la Rai: vi rinfreschiamo la memoria.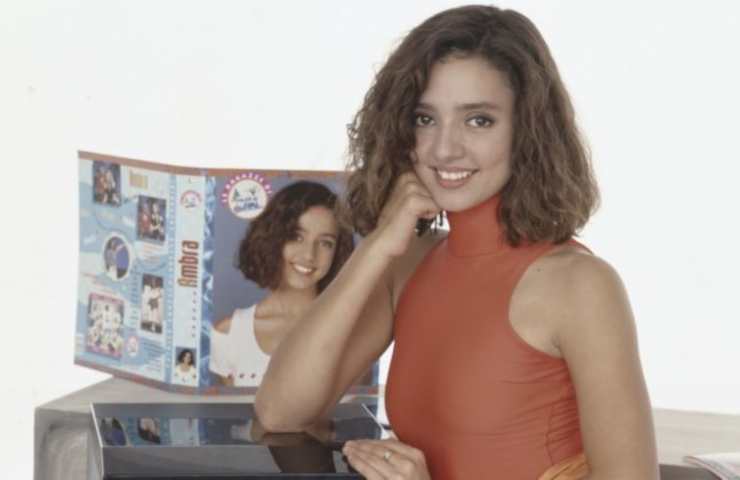 Ambra Angiolini reinterpreta il suo vecchio successo, T'Appartengo, nella serata finale di questa edizione di X-Factor e il brano in questione svetta nuovamente in classifica. Anzi, riesce anche a fare meglio del successo che ha ottenuto quasi 30 anni fa, nell'anno della sua uscita. Sembra incredibile, ma è così: qualcuno lo ha definito il più improbabile degli inni generazionali.
La canzone, vista, rivista e reinterpretata in qualsiasi salsa in questi anni, è sicuramente una delle più note tra coloro che negli anni Novanta erano degli adolescenti e restavano ammutoliti davanti alla televisione, a guardare i balletti e i giochi proposti dalle ragazze di Non è la Rai. Ma non solo: T'Appartengo ha saputo superare tutti questi anni senza invecchiare.
Tutti i tormentoni di Non è la Rai: non solo T'Appartengo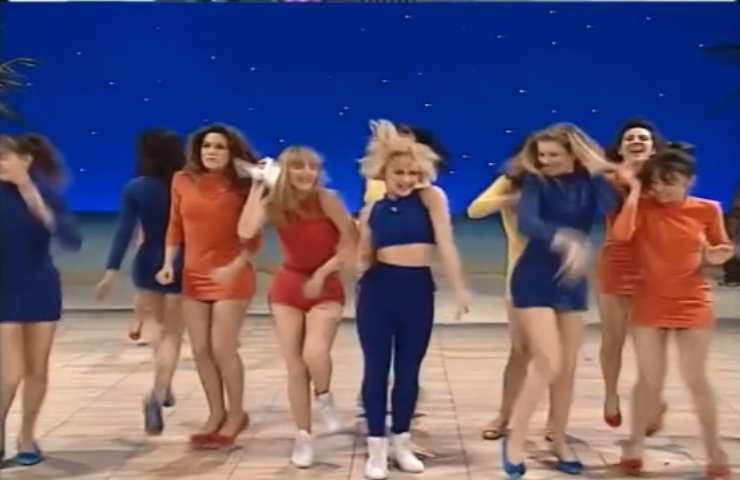 370mila copie vendute solo in Italia, una versione spagnola che però non riuscì a bissare il successo all'estero, la riedizione in vinile del 2016, la versione cantautorale di The André, il cantante misterioso che fa le mosse al grande genio della scuola genovese, rilanciando però con molta ironia tanti tormentoni attuali. Poi ancora una versione poco nota, ma tutta da ballare di un mash-up tra il brano di Ambra e Alpha Centauri.
Sul successo di T'Appartengo, insomma, non sembrano esserci dubbi, ma ne abbiamo pochi anche sul fatto che Non è la Rai sia stato un programma generazionale, che ha lanciato tante giovanissime star, da Alessia Merz a Miriana Trevisan, passando per Laura Freddi, Lucia Ocone, Claudia Gerini, Antonella Mosetti, solo per segnalarne alcune.
LEGGI ANCHE –> Ambra Angiolini più seducente che mai. Il VIDEO fa il giro del web: da infarto
Altrettanto vero è che T'Appartengo non è stato l'unico brano che deve gran parte del suo successo alla trasmissione Non è la Rai, a partire proprio dal brano omonimo, che era la prima sigla del programma e che davvero abbiamo cantato tutti da bambini e adolescenti. Volete un altro esempio di un brano divenuto "storico" grazie al programma televisivo ideato da Gianni Boncompagni?
LEGGI ANCHE –> Ambra Angiolini ha la ricetta per l'eterna giovinezza: "Scorri per gli ingredienti"
"Please don't go", brano di KC and the Sunshine Band, poi diventato famoso nella versione dei Double You e ricantato in italiano in un'improbabile versione di Fiorello: le ragazze di Non è la Rai lo ballarono per sette minuti consecutivi in una puntata del programma, diventata un cult. Un altro ancora? "Delusa" di Vasco Rossi era dedicata alle ragazze di Non è la Rai. Ci pensò proprio Ambra a reinterpretarla, cambiando le parole che divennero un divertente boomerang proprio per il rocker di Zocca.