Un suv si è schiantato contro la vetrina di un marchio molto importante: l'incidente terrificante ha lasciato delle conseguenze irreparabili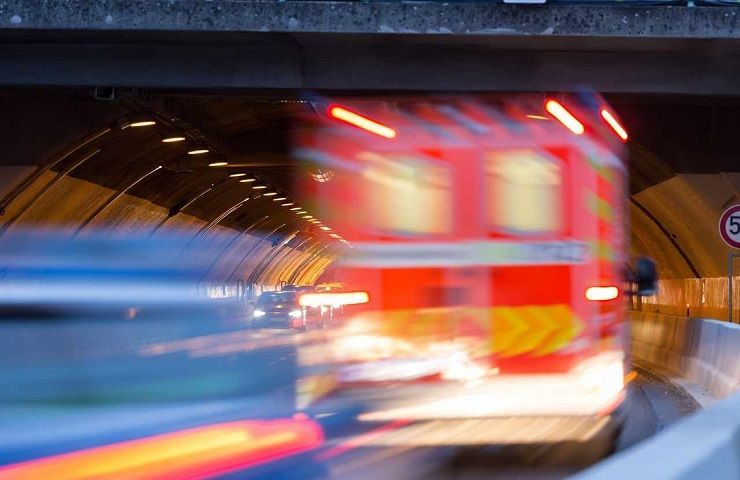 Terribile spavento negli Stati Uniti, per essere precisi a Hingham, vicino Boston nel Massachusetts. Un suv nero si è schiantato in completa velocità contro la vetrina di un marchio molto conosciuto, ovvero l'Apple Store. Una persona è morta e altre sedici sono rimaste ferite: a riferirlo è stata la polizia locale.
La persona che si trovava al volante non è tra i feriti, ma al momento è con la polizia che sta indagando sulla dinamica dell'incidente. Le foto sono state già pubblicate sui social e hanno fatto il giro del mondo in pochissimi minuti.
Incidente: un suv si scontra contro la vetrina di un negozio
Very active scene at the Apple Store at Derby Street in #Hingham. Reports of a car into the building with injuries. Tech rescue teams from around Plymouth County arriving on scene @959watdfm pic.twitter.com/Ni1F6fPMqx

— L e n n y R o w e ( @ L e n n y R o w e W A T D ) N o v e m b e r 2 1, 2 0 2 2
LEGGI ANCHE –> "Comunico con Nadia Toffa dall'aldilà", l'annuncio shock su Rete 4
"Scena molto spaventosa all'Apple Store di Derby Street a #Hingham. Segnalazioni di un'auto nell'edificio con feriti. Squadre di soccorso tecnico provenienti da tutta la contea di Plymouth arrivano sulla scena" si legge nel primo tweet comparso sui social che ha segnalato l'incidente avvenuto.
L'uomo alla guida ha 54 anni e i motivi per cui è avvenuto l'incidente non sono ancora chiari. C'è chi sostiene che abbia perso il controllo della macchina e che non lo abbia fatto di proposito, c'è chi invece urla al complotto come in molti si ritrovano a fare in questi casi.
LEGGI ANCHE –> Con l'aiuto del cielo, chi è Sabrina Ouazani: bellissima protagonista della serie tv
Infatti qualcuno sostiene che si tratti di un "oliatore" del noto marchio multimiliardario che, negli ultimi anni, si è fatto sempre più spazio nella scena della tecnologia e non solo. In ogni caso, è tutto da vedere e da scoprire: sarà il diretto interessato a raccontare quello che è successo davvero.