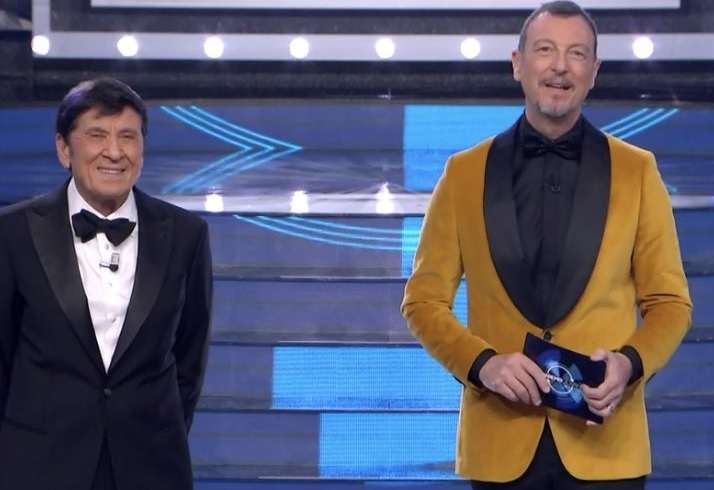 Sanremo Giovani 2023 classifica finale e vincitore
Serata finale di Sanremo Giovani 2023, lo spazio che sostituisce il vecchio concorso di "Nuove Proposte". La commissione musicale (presieduta da Amadeus, Leonardo De Amicis, Federica Lentini e Massimo Martelli) ha selezionato i 12 finalisti tra i 714 candidati. Gli ospiti speciali di questa serata sono stati proprio gli altri 22 "Big" che hanno rivelato i loro pezzi in gara. I 12 artisti sono stati votati dalla Commissione musicale del Festival, e non da un televoto da casa, a differenza della gara tradizionale. I cantanti in gara: Colla Zio, Fiat 131, Gianmaria, Giuse the Lizia, Maninni, Mida, Noor, Olly, Romeo & Drill, Sethu, Shari e Will. A seguire, la classifica finale di Sanremo Giovani 2023, i vincitori e i qualificati.
Sanremo Giovani 2023 chi ha vinto, tutti i partecipanti qualificati
Accoppiamenti: Giuse the Lizia passa, Shari eliminato. Colla Zio passa insieme a Gianmaria. Sethu passa, Maninni eliminato. Fiat 131 e Noor sono eliminati. Will passa, Romeo & Drill eliminati. Olly passa, Mida eliminato. Gli artisti qualificati sono: Gianmaria, Colla Zio, Shari, Olly, Sethu e Will.
La classifica vede tutti al secondo posto, con vincitore al primo posto Gianmaria con "La città che odi". Gli artisti si aggiungono agli altri 22 Big con i seguenti brani: Gianmaria "Mostro", Colla Zio "Non mi va", Shari "Egoista", Olly "Polvere", Sethu "Cause Perse", Will "Stupido".