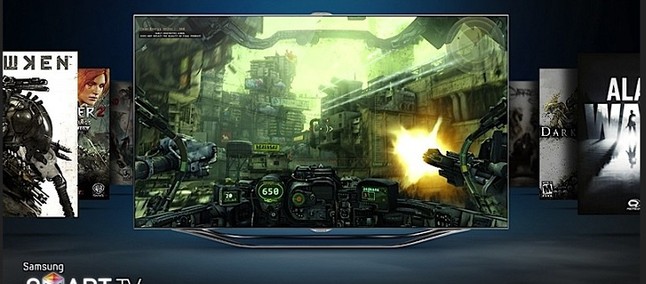 Samsung amplia l'offerta di servizi di streaming dei videogiochi sui suoi smart TV: oltre a quelli già presenti nel cosiddetto Gaming Hub, tra cui Xbox Cloud Gaming, NVIDIA GeForce NOW e Utomik, si aggiungeranno Antstream Arcade e Blacknut. Inoltre, l'iniziativa cloud si espande anche ad alcuni modelli di TV del 2021. Infine, arriva il 4K, almeno su GeForce NOW.
Partiamo dai nuovi servizi. Antstream Arcade, come suggerisce il nome, è una piattaforma che si concentra sul settore del retro gaming: se siete fan di Metal Slug, R-Type, Mortal Kombat o Pac-Man questo è il servizio che fa per voi. Antstream ha un catalogo di oltre 1.500 titoli, tutti forniti via cloud, e in aggiunta organizza regolarmente eventi multiplayer, tornei e molte altre iniziative volte a mantenere fresca la sfida per giochi usciti anche 40 anni fa. L'abbonamento Premium costa 6,99 dollari al mese, o 39,99 dollari l'anno.
Blacknut, invece, è un servizio emergente con quartier generale in Francia. Ha un catalogo di oltre 500 titoli e si concentra su giochi premium recenti ma un po' di nicchia – si trovano per esempio Ryse Son of Rome, Technomancer, Valentino Rossi The Game, Blood Bowl 2, WRC, Ride e molti altri ancora. Costa 14,99€ al mese e permette di giocare a tutti quanti i titoli a catalogo. Il colosso sudcoreano dice che le nuove piattaforme arriveranno sui televisori compatibili "presto"; secondo Blacknut si andrà all'inizio dell'anno prossimo.
Per quanto riguarda le TV 2021, per il momento Samsung cita questi modelli: QN800, QN850, QN900, WS1A, QN700, LS03A, AU7000, AU8000, AU9000, Q50, Q60 e Q95-Q70. Le parole esatte usate dalla società lasciano supporre che potrebbero essere interessati anche altri modelli, ma potrebbe anche essere una semplice imprecisione del comunicato. Le tempistiche ufficiali dicono semplicemente "entro la fine dell'anno" – del resto non è che manchi più molto, ormai. A quanto pare, comunque, non compariranno d'ufficio nel gaming hub; bisognerà scaricare l'app ufficiale di ogni piattaforma individualmente.
Infine, il 4K: è quello "classico" di GeForce NOW – massimo 60 FPS, DLSS e ray tracing, se previsto dal motore grafico del gioco. Naturalmente serve un abbonamento apposito: allo stato attuale l'unico che supporta il 4K è il piano RTX 3080, che è anche il più costoso – si parla di 99,99€ per 6 mesi, pari a circa 16,67€ al mese. Da notare che in teoria lato NVIDIA ci si potrebbe spingere fino ai 120 FPS.