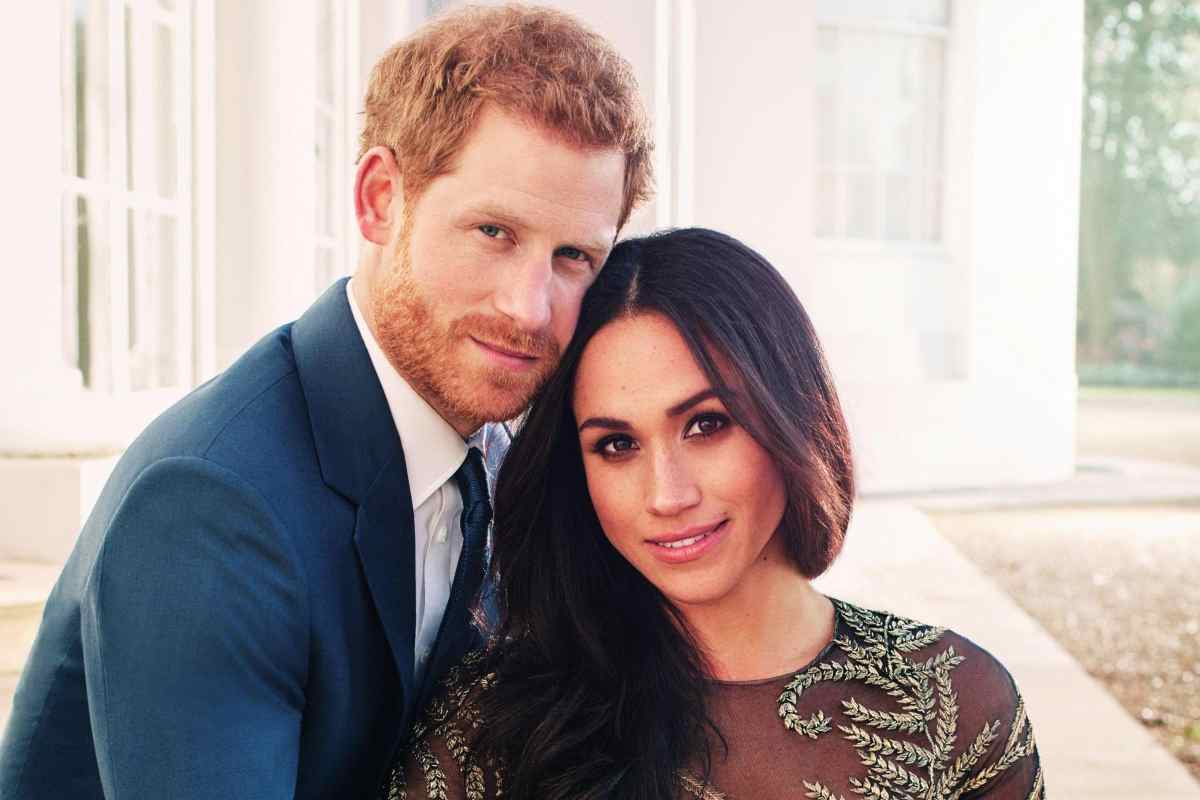 Royal Family, l'uragano Harry-Meghan torna a far parlare di sé con cifre a capogiro: insalata di lusso, e non solo, fuori retroscena inediti.
La famiglia reale non reale più famosa degli ultimi anni, torna a far parlare di sé per un dettaglio trapelato fuori. Harry e Meghan possono ancora considerarsi membri della Royal Family, oppure gli ex Duchi del Sussex ci hanno già messo una pietra sopra e sono andati avanti con la loro vita al di fuori degli oneri ed onori reali? Si vociferava che dopo l'uscita del libro The Spare, autobiografia dell'ex principino, ci fosse aria di crisi coniugale tra i due, ma è stata smentita. Soprattutto a testimonianza di questo, c'è un fatto abbastanza insolito. L'insalata di 1800 euro, stravolge tutto!
Dal 2020 hanno dichiarato di volersi ritirare dagli incarichi pubblici della famiglia reale. Da allora molte cose sono cambiate, le quali hanno del tutto allontanato gli ex Duchi del Sussex dalla Royal Family. Dal matrimonio alla drastica scelta, fino alla nascita dei due figli Archibald e Lilibet Diana. L'ultimo evento è stata la pubblicazione di The Spare, la "ruota di scorta", l'autobiografia di Harry che da sempre di è sentito inferiore e non ascoltato dalla sua famiglia. Ha gridato a gran voce tutte le ingiustizie subite, senza tralasciare dettagli. Il caos mediatico avrebbe in parte rovinato i rapporti tra i due coniugi. Si è parlato di allontanamenti, tresche, e di divorzio, ma niente di tutto ciò è stato poi confermato. Ad ufficializzare l'unione ancora solida è proprio l'insalata da 1800 euro consumata dai due, ecco perché.
Royal Family, Harry e Meghan: retroscena del pasto "frugale"
Protagonisti anche quando non lo desiderano, Harry e Meghan sono tornati alla loro routine, proprio come tutti. Ma non come i comuni mortali consumano un'insalata. Infatti, la loro è a base di d'aragosta e di foglie d'oro, una chicca che al lussuoso ristorante delle star di Hollywood costa 1800 euro. Il luogo della vicenda è il Lounge Bar di Beverly Hills, locale nel quale non si entra se non si supera un certo dress code. Harry e Meghan avranno almeno una volta rispettato l'etichetta, anche se non reale?
La fonte arriva direttamente dalla redazione di Express U.K., la quale afferma che tra i piatti scelti dalla coppia c'è proprio questa insalata da "reali." Il costo è di 1912 dollari, la cui valuta in euro corrisponde a 1800! Costa così tanto perché è persino accompagnata da un bicchiere di rinomato champagne. Insomma, avranno pur scelto una pasto frugale, una semplice insalata, ma la mangiano con stile! Ma non finisce qui, perché sempre la fonte rivela qualcosa di inedito.
La vita mondana non si limita ad un pranzo lussuoso. Solo qualche giorno fa sono stati avvistati ad un locale privato di Los Angeles la cui tessera per entrare e farne parte costa 4200 euro l'anno. Grandi assenti alla notte degli Oscar, preferiscono vivere questi momenti di intimità in totale privacy. Nessuna notizia sulla loro partecipazione o meno all'evento di incoronazione del 6 maggio del padre, Carlo III.