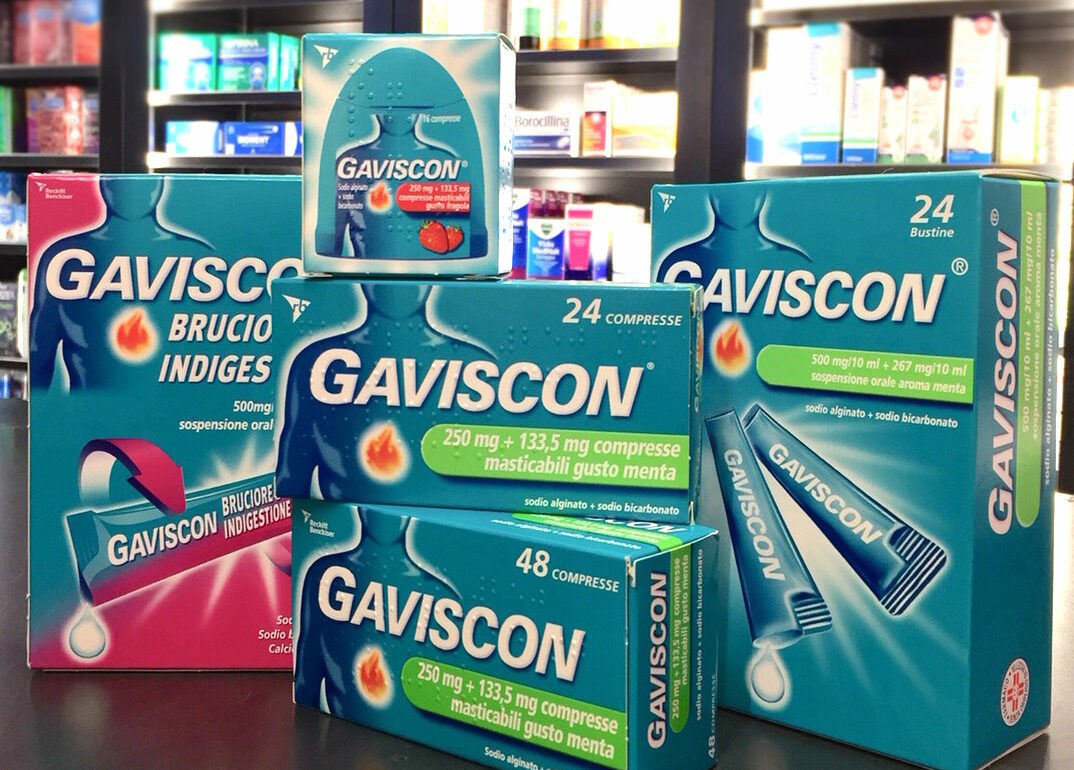 Manca l'alga necessaria per produrre il principio attivo del Gaviscon e l'Aifa lo inserisce tra i farmaci temporaneamente carenti. Intanto la multinazionale britannica Reckitt Benckiser, che lo commercializza, si ritaglia un posto d'onore nella crisi del latte artificiale che negli Stati Uniti va avanti da più di un anno. Fatti, numeri e previsioni
È da questa estate che il Gaviscon, commercializzato dalla multinazionale britannica Reckitt Benckiser, scarseggia nelle farmacie, ma con il Natale e le feste di fine anno la ricerca di rimedi contro reflusso gastrico e bruciore di stomaco è diventata una vera e propria caccia al tesoro tanto che anche l'Agenzia italiana dei farmaci (Aifa) lo ha inserito nell'elenco dei medicinali attualmente carenti.
COSA DICE L'AIFA
Aifa ha incluso diverse tipologie e formati di Gaviscon nella lista dei farmaci temporaneamente carenti aggiornata al 10 gennaio. I prodotti che mancano, per motivi diversi dalla 'cessata commercializzazione definitiva', sono:
Gaviscon 500 mg/10 ml + 267 mg/10 ml sospensione orale aroma menta, 24 bustine monodose da 10 ml; 500 mg + 267 mg compresse masticabili gusto menta, 24 compresse in blister;
Gaviscon Advance 1000mg/200mg sospensione orale in bustina gusto menta, 20 bustine pet/al/pe da 10 ml; 500mg/5ml + 100mg/5ml sospensione orale in flacone da 500 ml; 500mg/5ml + 100mg/5ml sospensione orale gusto menta in flacone da 500 ml;
Gaviscon bruciore e indigestione 500 mg + 213 mg + 325 mg sospensione orale gusto menta, 24 bustine pet/al/pe da 10 ml.
Per alcuni di questi prodotti la carenza è iniziata tra la primavera e l'inverno dello scorso anno, per altri nei primi giorni del 2023 e si prevedono ulteriori mancanze nei prossimi mesi. Solo per Gaviscon bruciore e indigestione è indicata la fine di questo periodo alla fine marzo.
L'Aifa segnala inoltre se esiste un equivalente oppure no.
LE CAUSE
L'Agenzia tra le cause responsabili della carenza di questi prodotti indica: elevata richiesta, problemi produttivi, in alcuni casi per "forniture discontinue" o "distribuzione contingentata".
Nel caso specifico di Gaviscon Advance, scrive Pharmercure, "le motivazioni alla base di questa carenza sono legate a una riduzione della fornitura di sodio alginato, principio attivo del farmaco, da parte del relativo fornitore e della difficoltà di reperimento di altri materiali necessari per la produzione. La fornitura non risulta interrotta ma contingentata, per questo è difficile reperire il prodotto per tutte le farmacie".
LA CARENZA DI SODIO ALGINATO
Il sodio alginato o alginato di sodio, spesso associato ad altri principi attivi, viene usato per molti farmaci che contrastano acidità e bruciore di stomaco.
In questo caso, la sua carenza, secondo Pharmercure, sembrerebbe dipendere dalle "condizioni metereologiche avverse, che hanno provocato rese molto basse" nel sito produttivo dell'unico fornitore attualmente registrato per Gaviscon Advance, "il quale ha comunicato di non essere in grado di fornire i volumi di alginato necessari per coprire l'intero fabbisogno richiesto dal Gruppo Reckitt Benckiser".
Tale principio attivo, infatti, si ottiene dalle pareti cellulari delle alghe brune raccolte lungo le coste della Norvegia.
Corriere Torino, invece, sostiene che l'alginato di sodio, indispensabile per dare una consistenza gelatinosa ai farmaci anti-reflusso, manchi perché "prodotto per gran parte in Cina, dove i lockdown hanno quasi bloccato la sua produzione e ridotto all'osso l'esportazione".
DENTRO L'AZIENDA CHE COMMERCIALIZZA GAVISCON
Il Reckitt Benckiser Group con sede a Slough, in Inghilterra, è una multinazionale specializzata nella produzione e commercializzazione di farmaci da banco (OTC), prodotti per la cura personale e per la pulizia della casa.
Il gruppo è nato nel 1999 dalla fusione della società britannica Reckitt&Colman e di quella olandese Benckiser N.V.
Attualmente tra i suoi maggiori azionisti ci sono Morgan Stanley, The Vanguard Group e BlackRock.
COSA E DOVE VENDE RECKITT BENCKISER
Stando a MarketScreener, le vendite nette per famiglia di prodotti sono ripartite tra prodotti per la pulizia della casa e per l'igiene personale (41,6%), rimedi OTC e prodotti per il benessere (34,9%), prodotti per la nutrizione (23,4%).
E geograficamente si suddividono tra Regno Unito (5,8%), Stati Uniti (28,3%), Cina (11,2%) e altri (54,7%).
I VERTICI
A dirigere il gruppo composto da oltre 50mila dipendenti ci sono il Ceo Nicardo Durante, attualmente anche presidente di TIM Participações; il Cfo Jeff Carr e il capo delle risorse umane, Ranjay Radhakrishnan, i quali hanno precedentemente lavorato in Unilever.
I NUMERI DELL'AZIENDA
Nei risultati del terzo trimestre 2022 si legge che Reckitt Benckiser ha registrato una crescita dei ricavi netti del 14%.
Andando nel dettaglio, i prodotti per l'igiene hanno subito un calo delle vendite like-for-like (LFL) dell'1,2%, mentre quelle dei prodotti per la salute sono cresciute del 10,7% e per la nutrizione del 24,7%.
Gli analisti di Société Générale, scrive MarketBeat, lunedì scorso hanno deciso di alzare il rating di Reckitt Benckiser da 'sell' a 'buy', altri invece da 'underperform' a 'hold'.
IN SOCCORSO DEGLI USA PER LA CRISI DI BABY FORMULA
Le vendite relative ai prodotti per la nutrizione, fa sapere la multinazionale, sono il risultato di "una crescita a una cifra media nei mercati in via di sviluppo di oltre il 40% negli Stati Uniti", grazie al ruolo che l'azienda sta giocando nella produzione di latte artificiale, da mesi assente negli scaffali dei supermercati americani.
Di recente, infatti, riferisce Reckitt Benckiser, la Food and Drug Administration (Fda) gli ha concesso un'autorizzazione temporanea all'importazione di baby formula dai loro stabilimenti di produzione a Singapore e in Messico. E, secondo quanto dichiarato dall'azienda a Reuters, la carenza "probabilmente persisterà fino alla primavera".
ISCRIVITI ALLA NOSTRA NEWSLETTER
Iscriviti alla nostra mailing list per ricevere la nostra newsletter
Iscrizione avvenuta con successo, ti dovrebbe arrivare una email con la quale devi confermare la tua iscrizione. Grazie da EnergiaOltre!
Errore