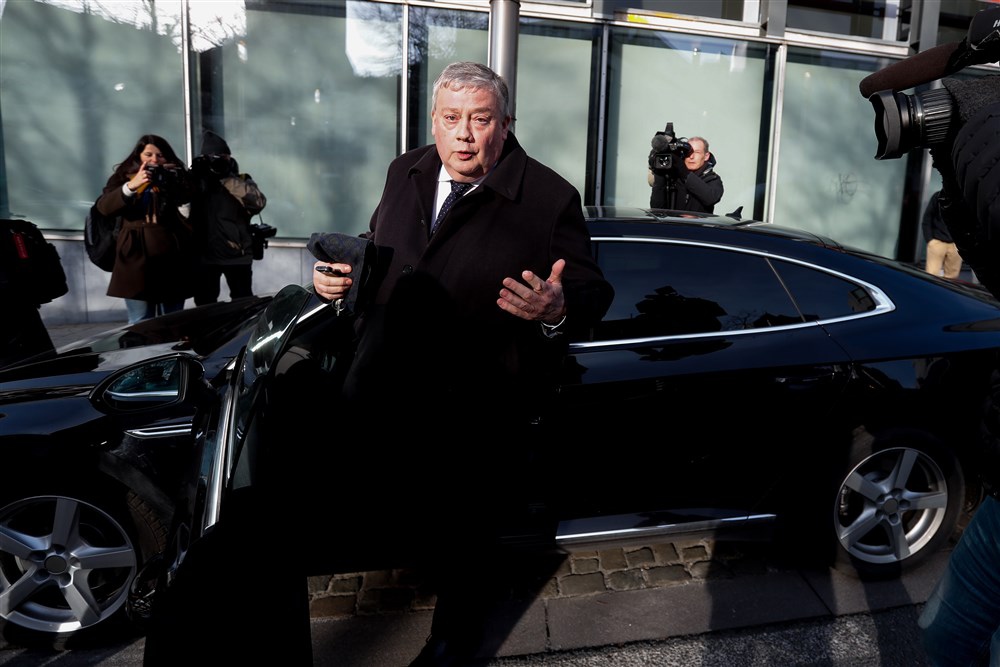 The European Parliament on Monday (2 January) announced its chief, Roberta Metsola, had launched "an urgent procedure" to lift the immunity of two MEPs amid a corruption scandal linked to Qatar.
The parliament did not give the lawmakers' names. But sources briefed on a probe by Belgian law enforcement into the graft allegations told AFP they were an Italian MEP, Andrea Cozzolino, and a Belgian one, Marc Tarabella.
The Belgian and the Italian have already been suspended by their political group in the European Parliament as well as by their respective national parties.
The name of both MEPs appeared from the first day the scandal broke, after Greek MEP Eva Kaili was arrested on 11 December, when Belgian investigators found "bags of cash" in her home.
Among those arrested on 11 December was Francesco Giorgi, the partner of Eva Kaili, who is an assistant to socialist MEP Andrea Cozzolino.
Tarabella's home was searched on December 10, in the presence of President Metsola. Tarabella was vice-chair of the parliamentary delegation "for relations with the Arab peninsula".
In the meantime, Giorgi has reportedly confessed that money was received for Qatar, Morocco and Mauritania to advance their interests in the European Parliament, where Cozzolino holds the presidency of the delegation for relations with the Maghreb countries.
According to the procedure, the request for waiver of immunity must first be announced in plenary, which could happen on 16 January, and then be entrusted to the Committee on Legal Affairs of the Parliament. This committee then draws up a recommendation, for or against the lifting of parliamentary immunity, which must then be voted on in plenary.
Metsola has reportedly asked all departments and committees to give priority to this procedure, with a view to its conclusion on 13 February.