Moschino ha svelato la sua campagna Primavera/Estate 2023 ispirata agli anni '80, che come la collezione evoca il tema giocoso di un party in piscina. Tra le protagoniste della campagna, la modella italiana Vittoria Ceretti
Nella campagna della collezione Moschino SS23, presentata a settembre a Milano Moda Donna, le modelle Vittoria Ceretti, Mila Van Eeten, Sherry Shi, Malika Louback e Lulu Wood appaiono in una serie di immagini catturate dal fotografo Steven Meisel circondate da gonfiabili e salvagenti.
Potrebbe interessarti anche
La campagna richiama infatti la sfilata, ambientata in un pool party con una passerella di gonfiabili glam fra cui cigni e delfini. La collezione SS23 di Moschino disegnata da Jeremy Scott comprende abiti da sera, set coordinati eleganti, accessori e gioielli ispirati agli anni '80.
Moschino, la campagna SS23 ispirata agli anni '80
La collezione di Moschino by Jeremy Scott, fonde l'irriverente e l'iconico con la facile vestibilità degli abiti. Oltre alle immagini con le modelle protagoniste, Vittoria Ceretti, Mila Van Eeten, Sherry Shi, Malika Louback e Lulu Wood, su Instagram Moschino ha pubblicato una serie di cortometraggi che ricordano l'iconico video musicale di Robert Palmer, "Addicted to Love".
La collezione SS23 di Moschino
Dai set coordinati, ai mini abiti agli accessori come cappelli, borse e orecchini, la collezione SS23 di Moschino farà girare la testa a chiunque. I pezzi della collezione Primavera/Estate 2023 sono realizzati in colori vivaci come bianco, giallo e blu e motivi a cuore disegnati da Carlyne Cerf De Dudzeele.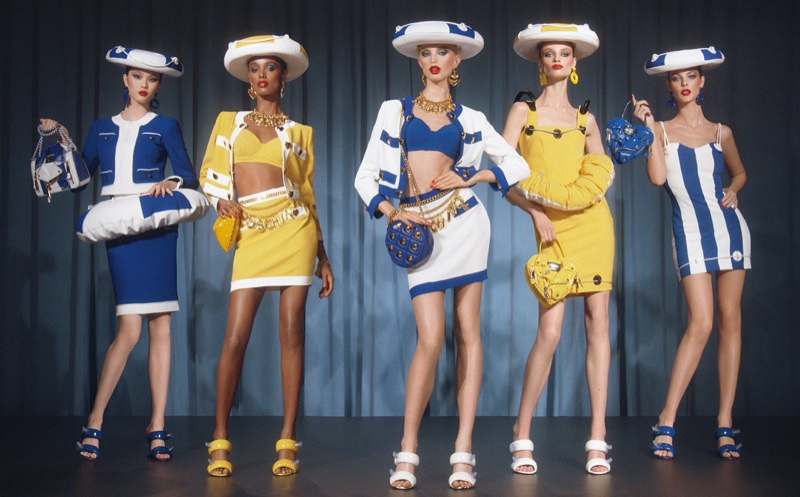 Nella campagna SS23 appaiono i capi must have della collezione Moschino: giacche dal taglio squadrato, abiti sportivi e gonne utility che sfoggiano cuori gonfiabili, rivisitazioni del celebre emblema della maison.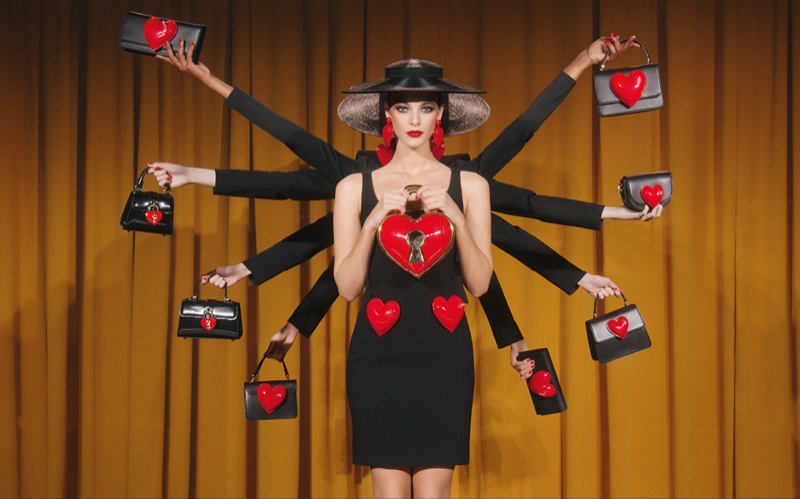 In chiave giocosa gli abiti sono avvolti da giocattoli da piscina, zattere di salvataggio e giubbetti salvavita che prendono forma su tailleur, capi da giorno ricercati, abiti da sera di grande impatto visivo e accessori multicolor.
Gli abiti da sera della SS23 Moschino
Gli abiti da sera della collezione SS23. Il primo look è impreziosito da un bolero gonfiabile a forma di cigno, alla stregua di un'opera d'arte Art Déco firmata Erté e regala un effetto scenografico. Mentre un altro abito stampato monospalla con ruches è ornato da una ciambella gonfiabile in vita.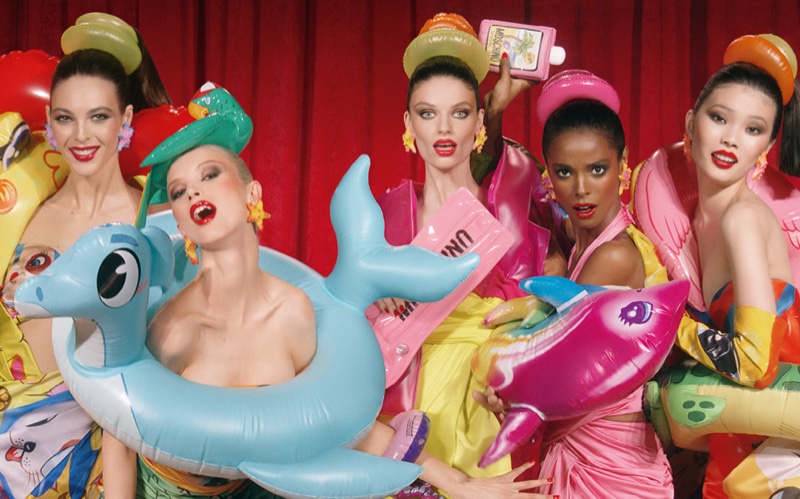 Infine, attorno all'abito rosa in stile antica Grecia, spiccano due delfini gonfiabili ai lati delle braccia della modella. In perfetto stile Moschino, ogni capo della collezione racchiude il concetto di provocazione e giocosità.
Gli occhiali SS23 di Moschino
La collezione SS23 di Moschino comprende anche un nuovo paio di occhiali ispirati sempre agli anni '80. L'accessorio extra presenta la romantica forma a cuore, indossati dalla top model Vittoria Ceretti.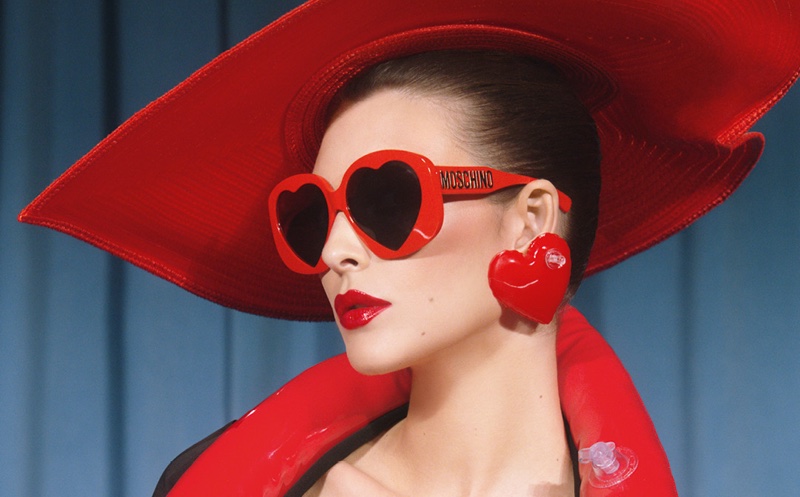 Gli occhiali da sole di Moschino presentano una forma rotonda con stecca laterale spessa, extra volume, con logo del marchio. La collezione SS23 è disponibile sul sito ufficiale del marchio.