Anche la tecnologia sbaglia e così in queste ore è apparso un articolo riguardante una vincita da 5 milioni con la foto di Mirko di Don't Forget The Lyrics.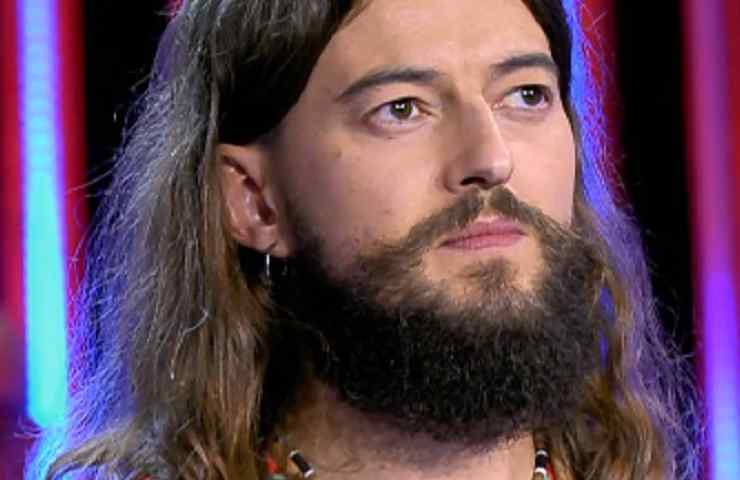 Due settimane consecutive da campione, quasi 30mila euro che si è portato a casa, alcuni momenti di difficoltà superati con un po' di fortuna, ma soprattutto delle doti incredibili nel ricordare a memoria i testi delle canzoni. Il fenomeno del momento è Mirko Castrucci, il campione in carica di Don't Forget The Lyrics, il format in onda su Nove e condotto da Gabriele Corsi.
Mirko si è dimostrato estremamente preparato oltre che molto simpatico e con il contributo non certo decisivo del suo amico Peppe è diventato un punto di riferimento anche per il pubblico da casa, sempre più appassionato del programma "musicarello". Anche la Stai sul pezzo band, con in testa la bravissima Antonella Lo Coco, è entusiasta delle performance di Mirko.
L'errore di Google Discover che ha coinvolto Mirko di Don't Forget The Lyrics
Che però nelle scorse ore, probabilmente anche a sua insaputa, si è ritrovato "vittima" di un errore firmato Google. Cosa è successo? In Google Discover, da qualche tempo, a causa di alcuni bug può capitare che venga data una notizia e in anteprima appaia una foto non attinente. Il caso recente più eclatante è una notizia su Damiano David, leader dei Maneskin, con foto di James Senese, che ha scatenato l'ilarità del celebre musicista partenopeo.
Un errore di visualizzazione simile vede appunto come protagonista Mirko Castrucci, il campione del quiz show di Nove: in sostanza, una sua foto è apparsa in anteprima sotto a un articolo di un noto quotidiano toscano che parlava di ben altro argomento, ma sempre legato a delle vincite. L'articolo in questione parlava infatti di una vincita al Gratta e Vinci, avvenuta a Prato, la città dove Mirko fa il meccanico, del valore di ben 5 milioni di euro.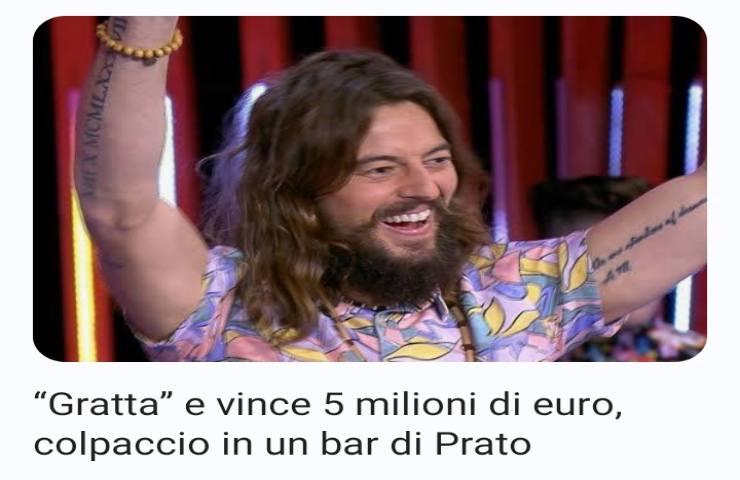 Come potete vedere sopra, a moltissimi utenti l'articolo riguardante la vincita al Gratta e Vinci è apparso appunto con la foto del campione di Don't Forget The Lyrics. Il quale ha certo vinto un bel bottino al gioco, battendo quello che finora era il record di Virginia Dioletta, ma il suo montepremi è di gran lunga inferiore rispetto ai 5 milioni vinti da un anonimo acquirente di Prato.