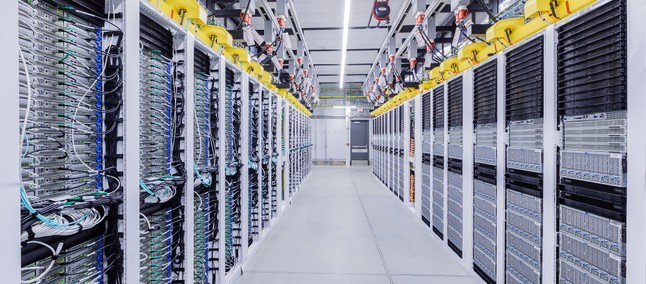 Come riportato da Bloomberg, quando Microsoft ha investito 1 miliardo di dollari nella partnership con OpenAI nel 2019, ha accettato parallelamente di costruire un enorme supercomputer all'avanguardia per la startup di ricerca sull'intelligenza artificiale. La società ha voluto spiegare attraverso alcuni post sul proprio blog come ha creato l'infrastruttura di intelligenza artificiale di Azure utilizzata da OpenAI e come i suoi sistemi stanno diventando ancora più robusti.
Per costruire il supercomputer, Microsoft ha collegato migliaia di unità di elaborazione grafica (GPU) di Nvidia sulla sua piattaforma di cloud computing Azure. Ciò ha consentito ad OpenAI di allenare modelli sempre più potenti e di sbloccare le capacità dell'IA di strumenti sempre più noti come ChatGPT e Bing.
Scott Guthrie, vicepresidente di Microsoft per l'IA e il cloud, ha dichiarato il progetto è costato diverse centinaia di milioni di dollari. Questo dimostra che Microsoft è disposta a investire ancora molto nell'IA e crede fortemente nel futuro di queste tecnologie, infatti, la società ha recentemente esteso il suo investimento multiannuale e multimiliardario in OpenAI.
Ma Microsoft non si vuole fermare e sta già lavorando per rendere le capacità di IA di Azure ancora più potenti con il lancio delle sue nuove macchine virtuali che utilizzano le GPU Tensor Core H100 e A100 di Nvidia, oltre alla rete Quantum-2 InfiniBand, un progetto che entrambe le società avevano annunciato l'anno scorso. Secondo Microsoft, ciò dovrebbe consentire ad OpenAI e ad altre aziende che dipendono da Azure di allenare modelli di IA più grandi e complessi. Ecco le parole di Eric Boyd, vicepresidente aziendale di Azure AI di Microsoft.
"Abbiamo visto che avremmo dovuto costruire cluster a scopo speciale focalizzati sull'abilitazione di grandi carichi di lavoro di formazione e OpenAI è stata una delle prime prove per questo. Abbiamo lavorato a stretto contatto con loro per capire quali sono le cose chiave che cercavano mentre costruivano i loro ambienti di formazione e quali erano le cose chiave di cui avevano bisogno".
Nel frattempo c'è molta attesa per evento tutto incentrato sull'intelligenza artificiale, "The Future of Work with AI", che si terrà il prossimo 16 marzo.