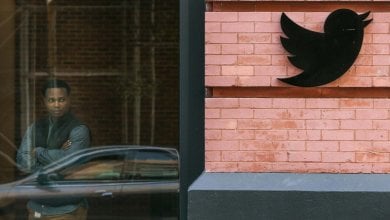 Un licenziamento in massa. Volontario. Raccontato sui social con un mix di rimpianto e sollievo. Sono centinaia i dipendenti che hanno deciso di lasciare Twitter dopo l'ultimatum di Elon Musk. A tutti due giorni fa il nuovo proprietario ha detto: o accettate di diventare "lavoratori irriducibili" del nuovo corso, oppure dovete licenziarvi. Il loro numero non è ufficiale, ma in queste ore nelle chat interne dell'azienda oltre 500 persone avrebbero inviato messaggi di addio ai propri colleghi. Una situazione che ha creato uno scompiglio evidente nel quartier generale di Twitter, rimasto chiuso per tutto il weekend. Ma della quale sarebbero pronti ad approfittare i concorrenti.
Primo su tutti: TikTok. Secondo The Information il social network di casa Bytedance sarebbe pronto a raddoppiare il suo staff a San Francisco. Portarlo a 2.000. Una decisione presa proprio nelle ore in cui una buona fetta di dipendenti di Twitter avrebbe deciso di lasciare il proprio posto di lavoro. Tra loro alcuni ingegneri del software di primo livello. Il cuore tecnologico della società.
Perché TikTok assume in Silicon Valley
Alcune delle assunzioni decise da TikTok in realtà sarebbero dettate dalla necessità. L'azienda si è impegnata ad assumere un numero maggiore ingegneri con sede negli Stati Uniti dopo che negli ultimi anni l'applicazione è stata messa sotto osservazione da funzionari governativi statunitensi.
Diversi esponenti politici americani negli ultimi mesi hanno sostenuto che il governo cinese  (presente nel consiglio di amministrazione nell'azienda cinese di Bytedance con un suo delegato) potrebbe accedere ai dati personali degli utenti americani di TikTok.
Per smarcarsi da queste accuse, o fugare i timori che ne conseguono, TikTok ha detto a luglio di aver indirizzato tutto il traffico degli utenti statunitensi verso server gestiti da Oracle e di aver rafforzato i suoi team di ingegneri con sede negli Stati Uniti "per ridurre la necessità di trasferimenti di dati da una regione all'altra". Le attuali offerte di lavoro di TikTok a Mountain View, dove TikTok ha sede, includono ingegneri e scienziati nel campo degli algoritmi di raccomandazione dei contenuti e dell'architettura dei dati, una disciplina che si occupa di come i dati vengono raccolti, archiviati e utilizzati.
Un'opportunità anche per startup e aziende
L'ufficio di Mountain View, la stessa sede un tempo occupato dal team di WhatsApp, ora di Meta, è diventato il principale centro di progettazione di TikTok negli Stati Uniti. L'organico è passato da poche centinaia di persone a più di 1.000 negli ultimi due anni. E ora l'applicazione sta cercando di assumere altri 1.000 dipendenti. TikTok ha uffici anche a Los Angeles e New York, oltre che a Londra, Dublino e Singapore.  ByteDance, i cui altri prodotti includono la più grande app cinese di video brevi Douyin, ha quasi 150.000 dipendenti in tutto il mondo, compresi quelli di TikTok, rivela The Infromation.
Se TikTok è pronta ad approfittarne, lo stesso sono pronte a fare migliaia di startup della Silicon Valley. Molte di queste non hanno problemi di liquidità, visto i round di investimento conclusi nel 2022. E non hanno problemi di organico. Hanno soldi da investire nel prodotto, e svilupparlo con persone di esperienza è un'opportunità.
Potrebbero accedere ora a personale altamente qualificato, fino a poco fa inaccessibile. Stessa cosa per i colossi dell'industria americana. Costretti da un rapido processo di digitalizzazione, potrebbero trovare nei fuoriusciti da Twitter un tesoretto di talenti improvviso. La ridistribuzione delle competenze è già in atto.