Mademoiselle Boutique Hotel and Café offers the best of French and Mediterranean cuisine, a juice bar, a bakery, a delicatessen, a wine bar, and much more to tingle the gourmand in you. All this is under one roof in a relaxed, comfortable setting that can be used for a regular daytime hangout, a community event, or a romantic and intimate evening
Goa is known to be the land of pretty beaches, summer sun, sand and adventurous getaways. The state is always busy and bustling with tourists. Apart from this, the place has a rich and deep rooted culture, friendly locals and a stunning terrain to offer. The countryside happens to be a lot quieter, calmer and the greenery absolutely bewitching. 
Amidst the peaceful landscapes, stands Mademoiselle, a European style boutique hotel, situated in the quiet upcountry Goan village – Assagao. you treat your senses as soon as you enter the doors, and the florist will brighten your mornings with fresh flowers and romanticise your evenings. You can enjoy the tranquility and rural charm of the fountains, the playful dining experience of the spinning carousel, or just a relaxing soak in the outdoor bathtub as you make yourself at home in our outdoor seating.
French Amore à la Goa at Mademoiselle Boutique Hotel & Café is a unique celebration of life in the heart of Assagao. 
Ashish Dev Kapur of Antares Goa, The Wine Company, and Whisky Samba fame is thrilled to bring Mademoiselle to Goa. "With every city I have been to, I have tried to bring in a wave of innovation and cultural shift with the hospitality I provide," he says. "With various cafés opening up in Goa, I needed to make a space which would stand apart among the group as they witnessed something very lavish regarding style as well as concerning usefulness. I want to make something that people in Goa will always remember, like Antares. I want Mademoiselle Boutique Hotel and Café to become the one-stop hospitality and creative hub in Assagao for Goa's cultured residents and tourists. It offers the best of French and Mediterranean cuisine, fashion, a juice bar, a bakery, a delicatessen, a wine bar, and more. under one roof in a relaxed, comfortable setting that can be used for a regular daytime hangout, a community event, or a romantic and intimate evening."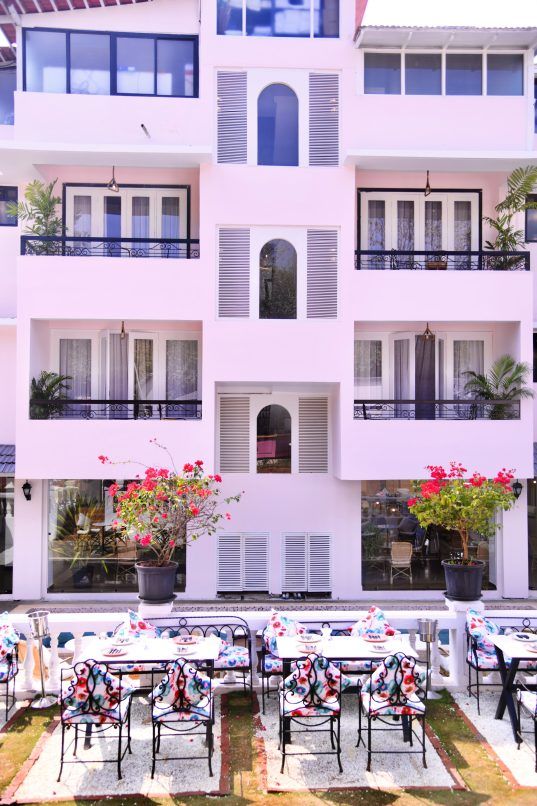 Mademoiselle – The Boutique Hotel
Mademoiselle is a small, high-end boutique hotel with 12 super-sophisticated suites. Excited to welcome Mademoiselle to Goa, Ashish Dev Kapur, the seasoned proprietor of Antares Goa, The Wine Company, and Whisky Samba, is a luxury restaurateur. In one of their opulent suite apartments, it feels like entering a fantasy world and experiencing the grandeur of Mademoiselle. As the day draws to a close, you can relax in the outdoor bath and enjoy a glass of bubbly on the balcony of your dreams. As you enter the en suite of your dreams, immerse yourself in the cradle of comfort. Simply press a button to order champagne or Mimosas for breakfast in bed! Take a break from Goa with one of the French Rose, Lavender, or Champagne suites. They have a heavy body and a lot of personality, just like your favorite glass of wine. There is a balcony bar in each room, where you can unwind and sip mimosas in the morning. At the property, guests can also take a ride on a magical carousel from a fairy tale. The outside areas of the restaurant are pet-friendly.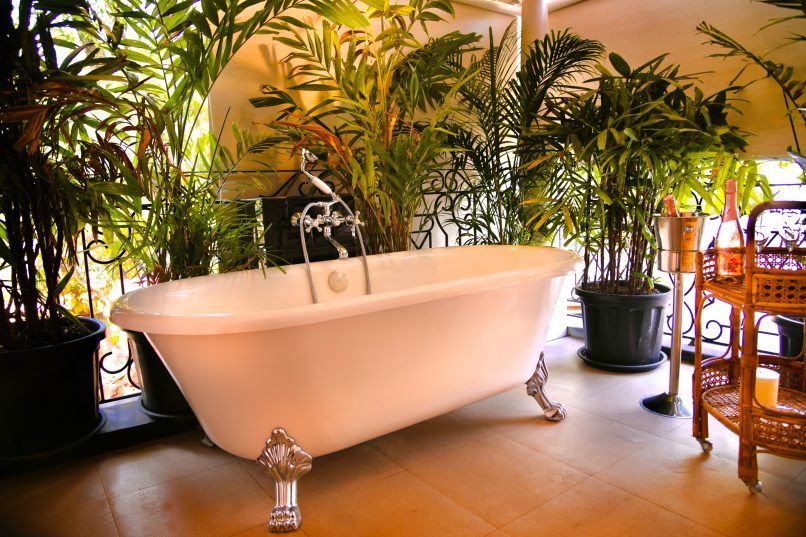 Mademoiselle's Café
While reliving your trip to Paris, you can break down the barriers between sweet and savory with their selection of freshly baked croissants, breads, cookies, and cakes. From painstakingly crafted French delicacies like Pain Perdu to flaky Croissant Sandwiches and, for those with a sweet tooth, the Baileys & strawberry Tiramisu, you can get the caffeine boost you need after a filling meal.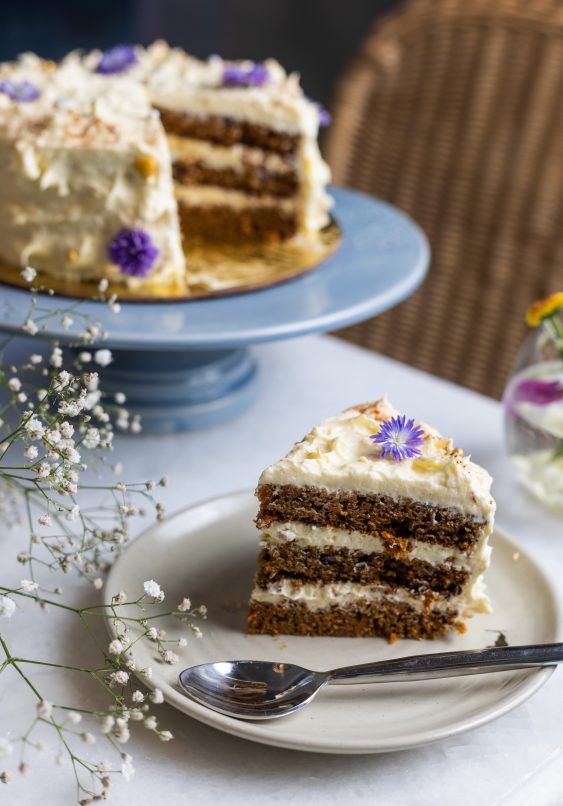 Rosé
Mademoiselle and Cafe Rosè, a Mediterranean restaurant and wine bar in Delhi, NCR, and Cafe Mez & The Wine Company also employ Chef Megha Kohli as their corporate chef. At such a young age, Chef Megha has accumulated fifteen years of industry experience. She was given the "Times Chef of the Year, 2020" award by Ms. Marryam Reshii, a well-known and respected food critic. The outdoor seating at the Mediterranean restaurant will instantly transport you to one of Europe's small-town restaurants. Under one roof, sample a wide range of European cuisines that complement your meaty Kebabs & Grills or Lebanese Mezze Platter perfectly. We bring the Italian flavors of fresh handmade pastas, risotto, and Neapolitan pizzas to you in gourmet dishes. You will most definitely convey "Mamma Mia!" You won't soon forget your time at Rosé!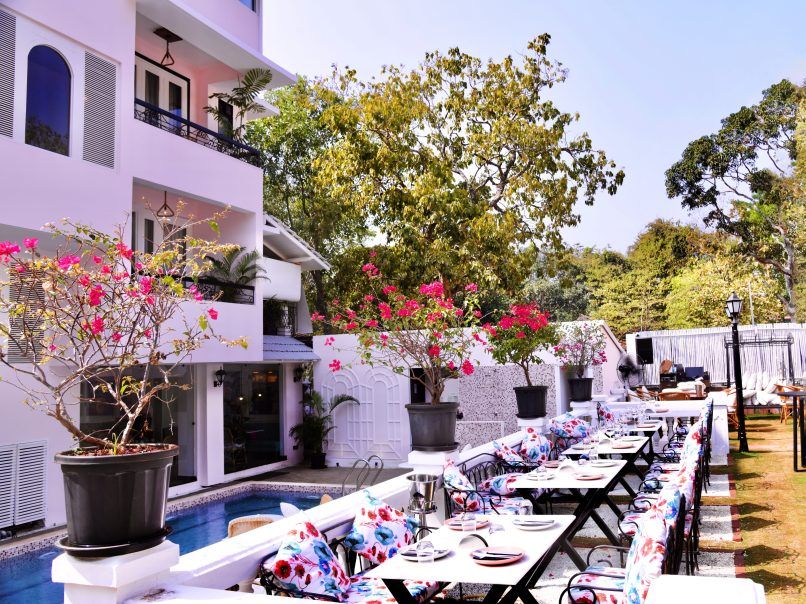 The Rosé Life -The Boutique
With our Boutique, which features some outstanding fashion and skincare designers, you can wake up and get ready for all those starry party nights. Nothing compares to fashion retail therapy!
Deli, Florist and a Juice Bar
The menu at the deli typically includes a wide variety of cold cuts, including traditional favorites like salami and prosciutto. There are cheddar, brie, blue cheese, goat cheese, and other varieties of cheese available.
The deli probably has a selection of red and white wines from various parts of the world to go with the cold cuts and cheese. To go with their food, customers can order a bottle or a glass of wine.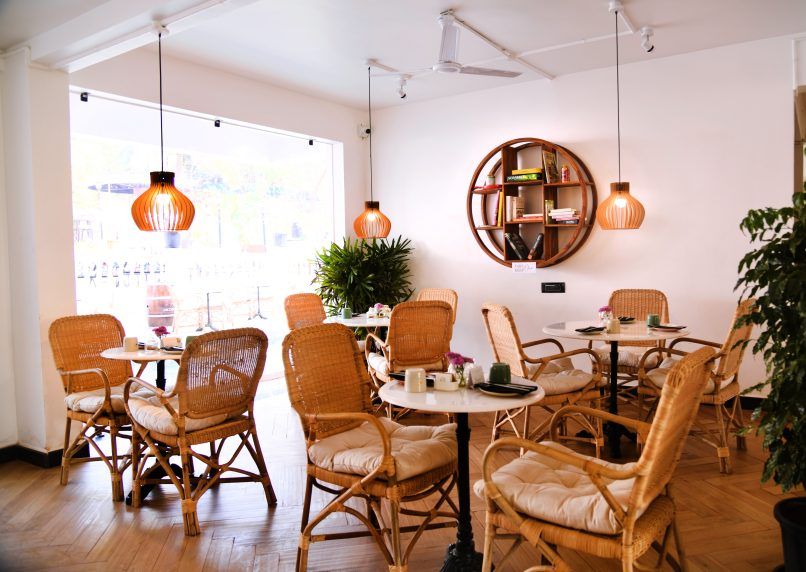 The hotel's florist shop is a charming and sophisticated establishment that creates stunning floral arrangements for hotel guests and visitors. Upon entering the Florist, fresh flowers and greenery in a variety of vases and containers are likely to be on display.
The interior of the Juice bar is expected to be bright and colorful, with an emphasis on fresh vegetables and fruits. Juices, smoothies, and mocktails made with seasonal, locally sourced fruits and vegetables are likely to be on the menu. Orange juice, apple juice, and carrot juice are all popular choices, as are more unusual blends like mango and passion fruit, beetroot and ginger, pineapple and mint, and orange juice.
Hero and Featured Image: Courtesy Mademoiselle Boutique Hotel and Café