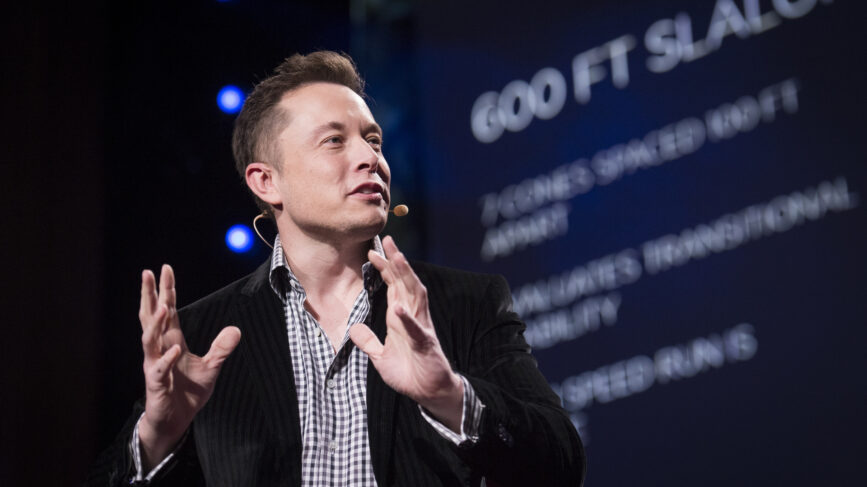 L'istrionico Elon Musk, accusato di avere influenzato il valore del Dogecoin, sfida tribunali e mercati sostituendo l'uccellino azzurro del suo social con il meme del cagnetto legato alla criptovaluta
Per i più Elon Musk è un bambino mai cresciuto e incarna lo spirito dell'eterno Peter Pan, o eterno startupper, direbbe chi è cresciuto col mito della Silicon Valley. Per altri, è un magnate fin troppo egoriferito che con i suoi colpi di testa può influenzare, non si sa fin quanto volutamente, i mercati.
Esattamente un anno fa, mentre il patron di Tesla limava la sua offerta per Twitter (che avrebbe acquistato solo dopo l'estate per 44 miliardi di dollari), alcuni investitori della società che cinguetta gli avevano fatto causa accusandolo di aver manipolato il mercato comunicando in ritardo alla Sec, Securities and Exchange Commission, l'equivalente della nostra Consob, la sua partecipazione nel social: un ritardo – la loro tesi – che gli aveva consentito di risparmiare 156 milioni di dollari.
Qualche anno prima, quando Twitter per quanto ne sappiamo non era nemmeno ancora nel mirino ma era comunque il suo sollazzo preferito, sempre la Securities and Exchange Commission gli aveva intentato un'azione legale accusandolo di aver turbato il mercato con "dichiarazioni false e ingannevoli" dato che, a seguito di un suo cinguettio del 7 agosto 2018, in Borsa si era verificata un'impennata dell'11% delle cedole. E di esempi simili ne è piena la burrascosa storia tra l'imprenditore sudafricano e l'Autorità di garanzia.
DOGECOIN VOLA GRAZIE A MUSK
Veniamo al presente: nelle ultime ore il valore di Dogecoin, la criptomoneta che, per ammissione dei suoi stessi autori, è nata per gioco, è salito di oltre il 30%, passando da 0,077 a 10 centesimi di dollaro. A regalarle l'ennesimo (come vedremo) boost un cinguettio di Elon Musk, il Ceo di Twitter, che lunedì 3 aprile ha deciso di cambiare l'icona del social network, sostituendo l'uccellino blu con il simbolo di Dogecoin, un meme circolato molto sul web che raffigura un cane Shiba.
DIETRO A TUTTO SOLO UNA SCOMMESSA?
Come spesso accade con l'imprenditore sudafricano, la trovata sarebbe nata da uno scambio tra lui e l'utente @WSBChairman, avvenuto un anno fa, nel quale l'illustro sconosciuto chiedeva all'ex startupper di comprare Twitter e di cambiarne poi il logo utilizzando Dogecoin. Elon Musk ha ricondiviso quella conversazione, aggiungendo: «Come promesso».
As promised pic.twitter.com/Jc1TnAqxAV

— Elon Musk (@elonmusk) April 3, 2023
Se ogni promessa è debito, il mantenimento di quelle fatte da Musk genera persino crediti. E il rinnovato valore di questo bene immateriale ne è la dimostrazione. Per un lungo periodo la moneta-meme, che compirà a breve 10 anni, è stata di fatto carta straccia, ma da gennaio 2021, grazie a diversi endorsement di Elon Musk, il suo controvalore in moneta corrente ha preso peso, raggiungendo nel maggio di quell'anno l'all time high a 64 centesimi di dollaro. Tanto che alla fine Musk è stato portato in tribunale, dove un giudice dovrà decidere se ha responsabilità di qualche tipo.
Forse ieri Musk voleva solo dimostrare, ancora una volta, di essere il padrone di casa del social e di poter fare quello che vuole, forse voleva sfidare nuovamente leggi e magistrati, di certo ha nuovamente dato adito alle accuse di chi sostiene che coi suoi interventi, sguaiati o studiati che siano, è in grado di decretare le sorti di titoli quotati e di criptovalute.
ISCRIVITI ALLA NOSTRA NEWSLETTER
Iscriviti alla nostra mailing list per ricevere la nostra newsletter
Iscrizione avvenuta con successo, ti dovrebbe arrivare una email con la quale devi confermare la tua iscrizione. Grazie da EnergiaOltre!
Errore
Rispettiamo la tua privacy, non ti invieremo SPAM e non passiamo la tua email a Terzi