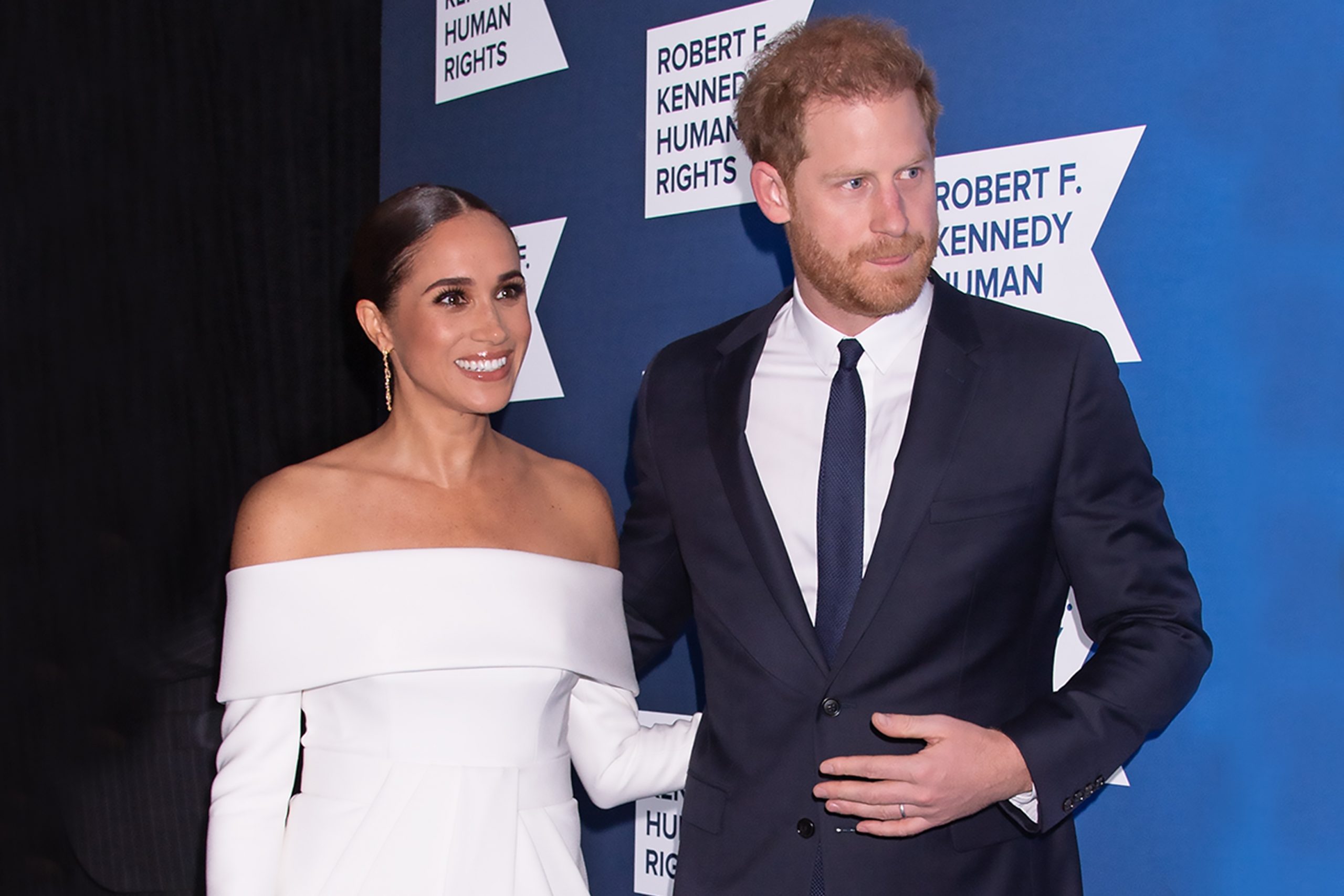 Il principe Harry e Meghan Markle, dopo la registrazione del loro documentario andato in onda su Netflix, si preparano per un nuovissimo progetto: sono in procinto di lanciare la nuova serie dal titolo Live to lead, che sarà presentata in anteprima il 31 dicembre, sempre su Netflix. Il duca e la duchessa di Sussex sono i produttori esecutivi della loro novità televisiva che vedrà leader e attivisti "riflettere sulle loro eredità per condividere messaggi di coraggio, compassione, umiltà e speranza".
LEGGI ANCHE > Meghan Markle ha rischiato di morire più volte: ecco le parole di Scotland Yard
Harry Meghan Netflix: tutto sul loro nuovo progetto Live to Lead
Il messaggio è contenuto nel trailer della serie, dove compaiono anche i membri della Famiglia Reale. La consorte del principe Harry ha dichiarato: "È la differenza che abbiamo apportato alla vita degli altri che determinerà il significato della vita che conduciamo", che si dimostra sempre più interessata insieme al marito di volersi dedicare ai più bisognosi, proprio come aveva fatto Lady D. Live to lead si propone di combattere contro il problema del cambiamento climatico, lotta iniziata ormai da diversi anni dall'attivista svedese Greta Thunberg.
LEGGI ANCHE > Principe Harry accusa la stampa britannica: "Meghan ha perso il bambino a causa loro"
Live to lead conterrà moltissime interviste della giovane attivista di 19 anni, al primo ministro neozelandese Jacinda Ardern e a molti altri personaggi del mondo della politica, dello sport e dello spettacolo che stanno portando avanti le loro campagne di sensibilizzazione per un futuro migliore privo di discriminazioni e disuguaglianze. L'uscita di Live to lead si trova a distanze di poche settimane rispetto alla divulgazione del documentario di Harry e Meghan.
LEGGI ANCHE > Principe Harry, rivelazioni hot da una sua amante: "È stato il mio toy boy"
Harry e Meghan news: la loro serie Netflix ha scatenato uno scisma nella Royal Family
Il duca e la duchessa di Sussex, all'interno del documentario sulla loro vita, si sono scagliati contro la Royal Family accusandoli di razzismo così come di aver mentito in favore di William e Kate, anche a costo di inventarsi numerose bugie su Harry e Meghan. La versione dei fatti dei duchi di Sussex non è stata presa per buona da tutti, in quanto in molti sostengono essere sia troppo di parte per risultare credibile. Al momento, sappiamo che i membri della Famiglia Reale non hanno gradito le rivelazioni sul loro conto fatte dai due coniugi.