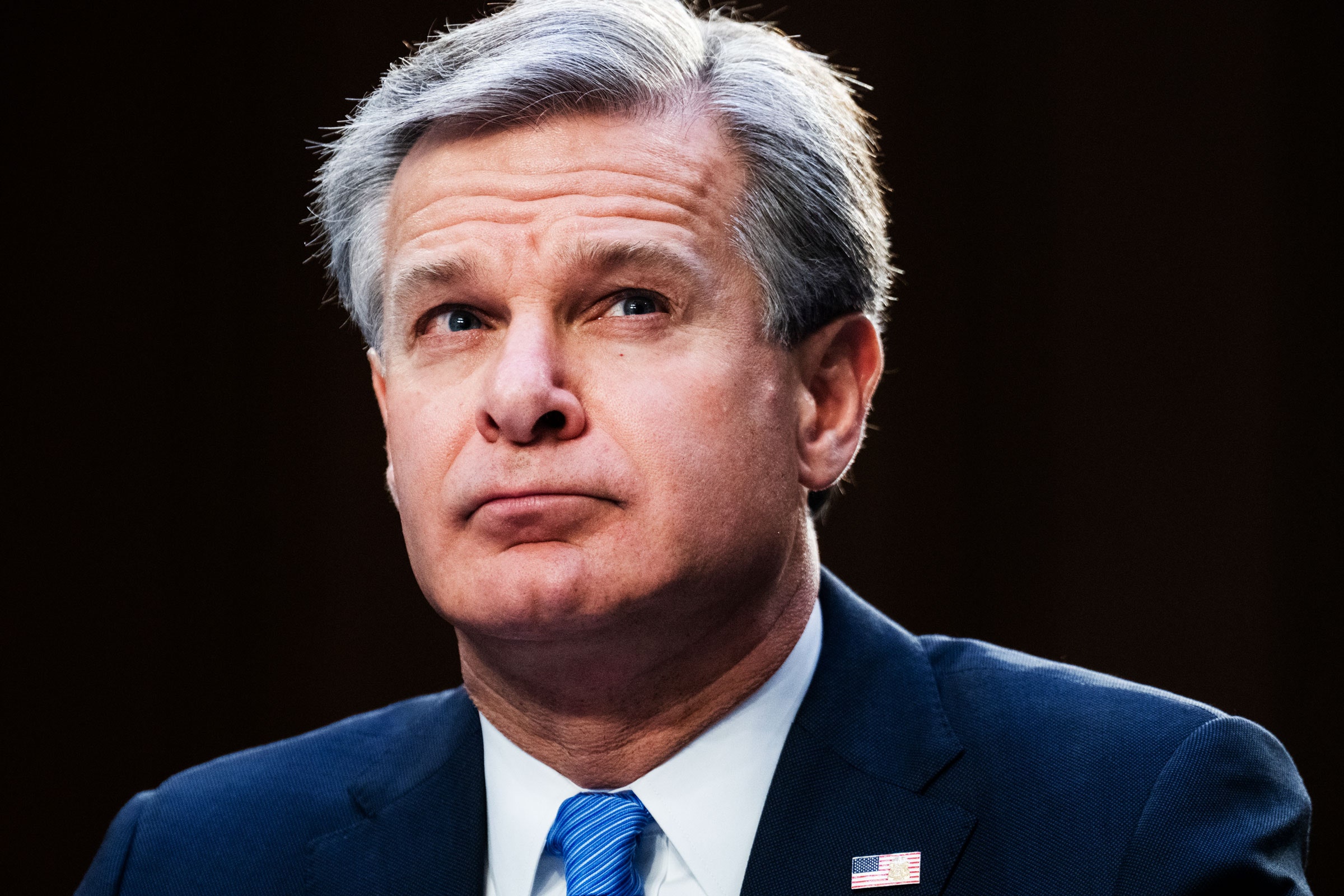 Gli Stati Uniti Il Federal Bureau of Investigation ha riconosciuto per la prima volta di aver acquistato i dati sulla posizione degli Stati Uniti piuttosto che ottenere un mandato. Mentre la pratica di acquistare i dati sulla posizione delle persone è diventata sempre più comune dai tempi della Corte Suprema degli Stati Uniti frenato la capacità del governo di rintracciare senza garanzia i telefoni degli americani quasi cinque anni fa, l'FBI non aveva mai rivelato di aver mai effettuato tali acquisti.
La rivelazione è arrivata oggi durante un'audizione del Senato degli Stati Uniti sulle minacce globali a cui hanno partecipato cinque dei capi dell'intelligence della nazione. Il senatore Ron Wyden, un democratico dell'Oregon, ha posto la questione dell'uso dei dati commerciali da parte dell'ufficio al suo direttore, Christopher Wray: "L'FBI acquista informazioni sulla geolocalizzazione telefonica degli Stati Uniti?" Wray ha detto che la sua agenzia al momento non lo stava facendo, ma ha riconosciuto che lo aveva fatto in passato. Ha anche limitato la sua risposta alle società di dati raccolte appositamente per scopi pubblicitari.
"Per quanto ne so, al momento non acquistiamo informazioni di database commerciali che includano dati sulla posizione derivati ​​dalla pubblicità su Internet", ha affermato Wray. "Mi risulta che in precedenza, come in passato, avessimo acquistato alcune di queste informazioni per uno specifico progetto pilota di sicurezza nazionale. Ma non è stato attivo per un po' di tempo." Ha aggiunto che l'ufficio ora fa affidamento su un "processo autorizzato dal tribunale" per ottenere i dati sulla posizione dalle aziende.
Non è immediatamente chiaro se Wray si riferisse a un mandato, ovvero un ordine firmato da un giudice ragionevolmente convinto che si sia verificato un crimine, o un altro dispositivo legale. Né Wray ha indicato cosa ha motivato l'FBI a porre fine alla pratica.
Nel suo punto di riferimento Carpenter contro Stati Uniti decisione, la Corte Suprema ha ritenuto che le agenzie governative che accedevano ai dati storici sulla posizione senza un mandato violassero la garanzia del Quarto Emendamento contro ricerche irragionevoli. Ma la sentenza è stata interpretata in modo restrittivo. I sostenitori della privacy affermano che la decisione ha lasciato aperta un'evidente scappatoia che consente al governo di acquistare semplicemente tutto ciò che non potrebbe altrimenti ottenere legalmente. La US Customs and Border Protection (CBP) e la Defense Intelligence Agency sono nell'elenco delle agenzie federali note per aver approfittato di questa scappatoia.
Il Department of Homeland Security, per esempio, lo è segnalato di aver acquistato la geolocalizzazione di milioni di americani da società di marketing private. In quel caso, i dati sono stati ricavati da una serie di fonti ingannevolmente benigne, come giochi per dispositivi mobili e app meteo. Oltre al governo federale, sono note le autorità statali e locali acquisire software che si nutre dei dati di tracciamento del cellulare.
Alla domanda durante l'udienza al Senato se l'FBI avrebbe ripreso la pratica di acquistare i dati sulla posizione, Wray ha risposto: "Non abbiamo intenzione di cambiarlo, al momento".
Sean Vitka, un avvocato politico presso Demand Progress, un'organizzazione no profit focalizzata sulla riforma della sicurezza nazionale e della privacy, afferma che l'FBI deve essere più disponibile riguardo agli acquisti, definendo l'ammissione di Wray "orribile" nelle sue implicazioni. "Il pubblico ha bisogno di sapere chi ha dato il via libera a questo acquisto, perché e cosa hanno fatto o stanno cercando di fare le altre agenzie", dice, aggiungendo che anche il Congresso dovrebbe muoversi per vietare completamente la pratica.
I legislatori statunitensi hanno a lungo fallito nei loro tentativi di approvare una legge completa sulla privacy, e la maggior parte dei disegni di legge presentati hanno volutamente evitato l'acquisizione da parte del governo dei dati personali dei residenti negli Stati Uniti. L'American Data Privacy and Protection Act (ADPPA) introdotto lo scorso anno, ad esempio, contiene esenzioni per tutte le forze dell'ordine e qualsiasi azienda che "raccolga, elabori o trasferisca" dati per loro conto. Diverse fatture redatte da Wyden e altri legislatori hanno tentato di affrontare la questione frontalmente. IL Legge sulla privacy e la sorveglianza della geolocalizzazionead esempio, è stato reintrodotto al Congresso numerose volte dal 2011 ma non ha ricevuto un voto.
Il mese scorso, Demand Progress si è unito a una coalizione di gruppi per la privacy in sollecitando il capo dell'ufficio di protezione finanziaria degli Stati Uniti utilizzare il Fair Credit Report Act (FCRA), la prima importante legge sulla privacy della nazione, contro i data broker che mercificano le informazioni degli americani senza il loro consenso. Gli avvocati che hanno aderito alla campagna, provenienti da organizzazioni come il National Consumer Law Center e Just Futures Law, hanno affermato che le violazioni della privacy inerenti al settore dei broker di dati hanno un impatto sproporzionato sui più vulnerabili della società, interferendo con la loro capacità di ottenere lavoro, alloggio e governo benefici.
Mentre i problemi di privacy del 21° secolo potrebbero essere stati al di là dell'immaginazione degli autori dell'FCRA 50 anni fa, le moderne ingiustizie legate alla vendita di dati personali potrebbero, sostengono, rientrare ancora nel suo ambito.