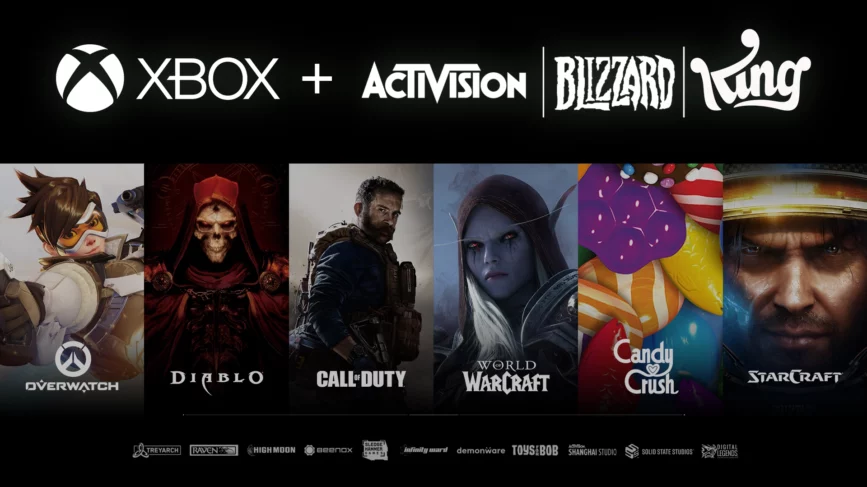 Dopo Nintendo e Nvidia, firmato un accordo per portare Call of Duty su anche sulla piattaforma Boosteroid e spuntare la principale arma d'attacco di Sony. La strategia di Microsoft sarà vincente?
La strategia di Microsoft per convincere le autorità Antitrust che stanno valutando l'acquisizione per 70 miliardi di Activision Blizzard compie un ulteriore passo avanti. Come ha dichiarato il numero 1 dell'azienda di Redmond, Brad Smith, in un'intervista concessa al Wall Street Journal la compagnia intende sfruttare il tempo a propria disposizione prima dell'intervento della Commissione e degli enti americano e britannico per ampliare il più possibile la base multipiattaforma di Call of Duty, la principale IP al centro della contesa.
LA LINEA ROSSA PASSA PER CALL OF DUTY
Difatti, nel testo di ventidue pagine che Sony ha inoltrato alla CMA britannica in cui spiega perché è contraria a tale operazione, si legge che "la transazione rappresenta un punto di svolta che minaccia un'industria amata da centinaia di milioni di consumatori", motivano i legali di SIE che, con riferimento ai CoD, spiegano: "La transazione metterebbe questo contenuto sotto il controllo di Microsoft, dandole un vantaggio senza precedenti." Questo perché l'IP nata negli studi Activision sarebbe "insostituibile".
"Se l'unico argomento contrario è che Microsoft toglierà Call of Duty dalle altre piattaforme ora abbiamo firmato dei contratti che porteranno la serie su molti più apparecchi e molte più piattaforme sarà difficile dimostrarlo in tribunale", ha detto Smith lasciando intendere che da un lato intende spuntare la principale argomentazione di Sony e dall'altro che Microsoft resta aperta ad accordi di natura multipiattaforma.
GLI ACCORDI SIGLATI IN FRETTA E FURIA
L'accordo con Nintendo, che Sony ha definito "fumo negli occhi", prevede il lancio dei Call of Duty anche sulle console della casa nipponica per un periodo di dieci anni e, dunque, presumibilmente multipiattaforma riguardando l'attuale ammiraglia, la Switch e la macchina che seguirà dopo, mentre quello con Nvidia prevede l'arrivo delle versioni PC dei suoi giochi su GeForce Now, il servizio in abbonamento del produttore hardware.
A queste si aggiunge il recente accordo con Boosteroid, compagnia che dispone di cloud gaming, con attualmente circa quattro milioni di utenti in tutto il mondo, Unione Europea e Regno Unito incluse. Anche in questo caso si tratta di un contratto che copre dieci anni e permetterà a Boosteroid di avere Call of Duty nel suo catalogo per il gioco in streaming.
Difficile ora per Sony dire che con l'acquisizione di Activision-Blizzard da parte di Microsoft si creerà una situazione tale da falsare il (video)gioco della concorrenza, almeno per i prossimi dieci anni. La strategia di Microsoft sarà vincente?
ISCRIVITI ALLA NOSTRA NEWSLETTER
Iscriviti alla nostra mailing list per ricevere la nostra newsletter
Iscrizione avvenuta con successo, ti dovrebbe arrivare una email con la quale devi confermare la tua iscrizione. Grazie da EnergiaOltre!
Errore
Rispettiamo la tua privacy, non ti invieremo SPAM e non passiamo la tua email a Terzi