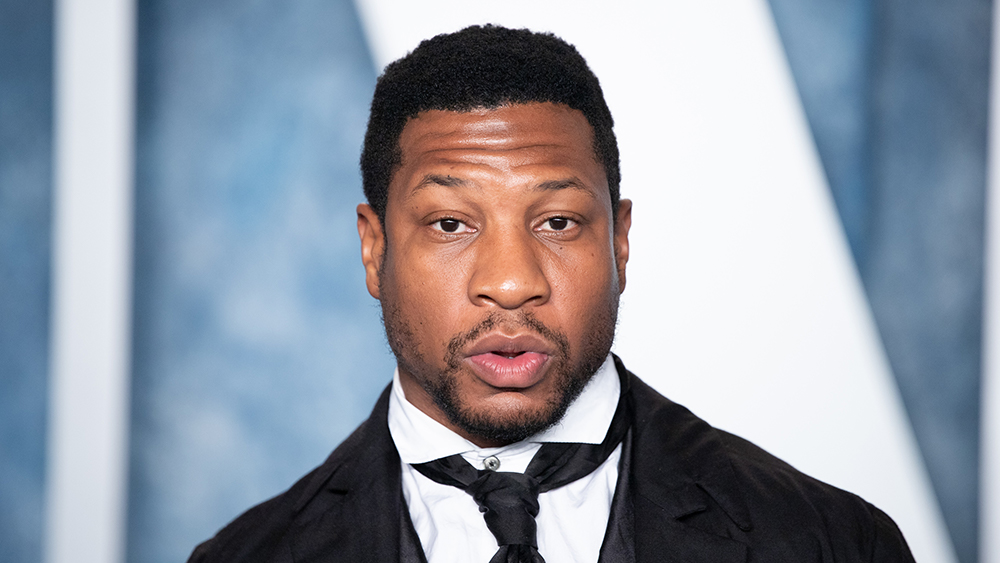 Jonathan Majors was arraigned on Sunday on several assault and harassment charges, according to the Manhattan DA's office.
In the complaint, the unnamed female accuser claims the defendant did "strike her about the face with an open hand, causing substantial pain and a laceration behind her ear." She also claims he "put his hand on her neck, causing bruising and substantial pain."
Majors was arrested on Saturday in Manhattan in an alleged "domestic dispute." He was charged with several counts of assault in the third degree, three counts of attempted assault in the third degree, one count of aggravated harassment in the second degree, and one count harassment in the second degree.
His attorney has disputed the claims, saying that "Jonathan Majors is completely innocent and is provably the victim of an altercation with a woman he knows." His criminal defense lawyer Priya Chaudhry added, "we are quickly gathering and presenting evidence to the District Attorney with the expectation that all charges will be dropped imminently."
A representative for Majors also denied the allegations. "He has done nothing wrong," his publicist told Variety over the weekend. "We look forward to clearing his name and clearing this up."
Majors has recently appeared in "Creed III" and "Ant-Man and the Wasp: Quantumania." He also received acclaim for "Magazine Dreams," which premiered at Sundance and was acquired by Searchlight Pictures. It's set to release on Dec. 8.