Una voce malinconica ma dolcissima accompagnata da una batteria essenziale che scandiva il ritmo del suo cuore. Una terribile lutto per tutti gli appassionati di musica.
Friends, it's hard to put the universe into language and into a short message, but

She passed away last night, surrounded by family and love, including yours. Keep her name close and sacred. Share this moment with someone who needs you. Love is indeed the most important thing.

— LOW (@lowtheband) November 6, 2022
A dicembre 2020 aveva ricevuto la diagnosi di cancro ovarico. Nulla da fare per lei se non quello di sottoporsi alle più moderne terapie mediche e farsi coccolare da amici e famiglia che non l'hanno lasciata sola un attimo durante questo terribile cammino.
A dare l'annuncio nelle scorse ore il marito Alan Sparhawk tramite un breve post pubblicato su Twitter dove ha raccontato tutta la sua sofferenza legata alla tragica perdita della sua compagna, che conosceva da quando era un bambino alle elementari.
"Amici, è difficile esprimere l'universo e ridurlo a un breve messaggio, ma Mimi è morta la scorsa notte, circondata dalla famiglia e dall'amore, incluso il vostro. Tenete nel cuore il suo nome. Condividente questo momento con qualcuno che ha bisogno di voi. L'amore è davvero la cosa più importante".
Addio a Mimi Parker dei Low, lottava contro il cancro da due anni
Mimi Parker è stata, insieme al marito Alan Sparhawk, la componente di una delle band americane più importanti degli ultimi trent'anni, i Low.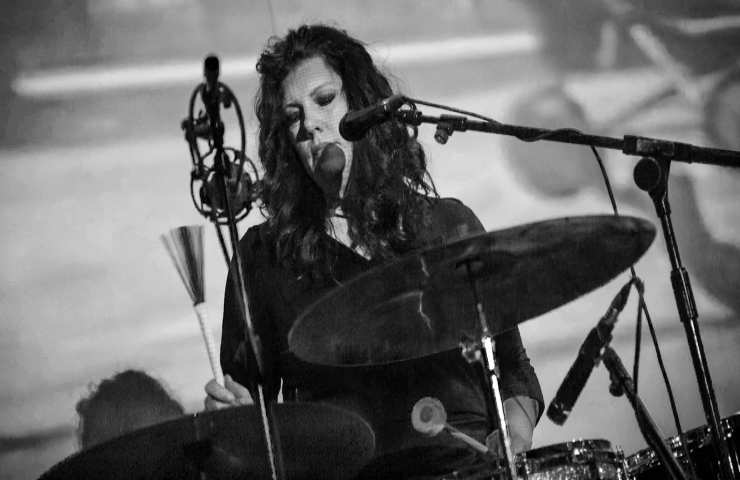 Mimi Parker era nata a Duluth, nel Minnesota, in una famiglia che amava da sempre la musica country tanto che anche lei iniziò a suonarla fin dalla tenera età.
Alle scuole elementari incontra Alan Sparhawk, suo futuro marito e suo compagno nell'avventura dei Low sin dal loro debutto nel 1993.
Alan Sparhawk voce e chitarra, Mimi Parker voce e batteria ed infine il bassista John Nichols.
LEGGI ANCHE -> A 23 anni l'operazione per non avere figli: il motivo è assurdo
LEGGI ANCHE -> Scompare sul traghetto, spuntano dei messaggi (non inviati) al fidanzato
I Low sono considerati i fautori del genre slowcore che univa sonorità tipiche del rock statunitense a richiami della tradizione folk. Forse i dischi che meglio li raccontano sono 'I Could Live in Hope', risalente al 1994 e 'The Great Destroyer' del 2005.
Hanno lavorato con Kramer, Dave Friedman e Steve Albini. A causa delle cure e terapie per il cancro di Mimi, i Low avevano dovuto cancellare molte date del tour in questi ultimi anni.