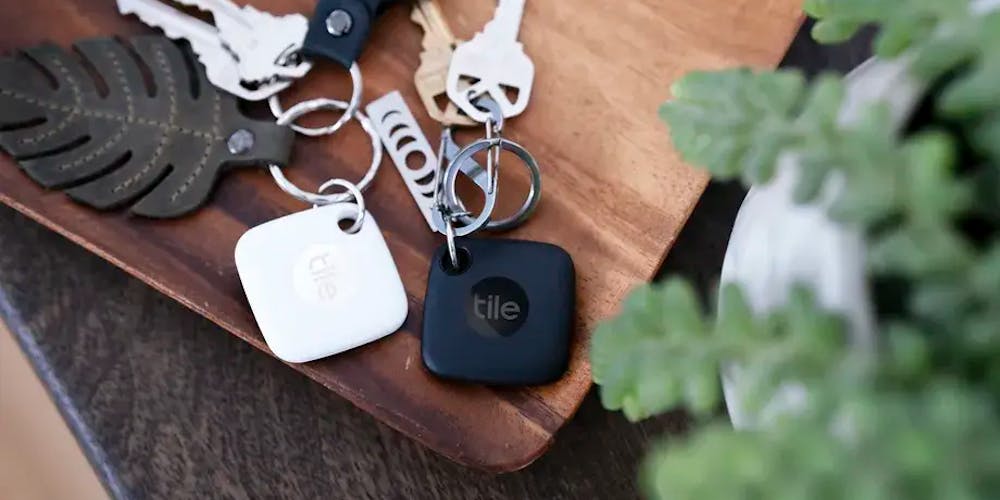 È una nuova modalità che nasconde i tag a una scansione effettuata con l'app Tile. Una soluzione che evita ai ladri di trovare i tag dopo aver rubato un oggetto, ma che difende le vittime di stalking solo "a cosa fatta".
Life360, la società californiana che nel 2021 ha acquisito Tile, ha introdotto per i tracker Tile, e per quelli dei partner abilitati alla piattaforma, una nuova modalità chiamata "Anti-Theft" (antifurto) che consente di rendere invisibili i tag a una scansione Bluetooth effettuata con la funzione Scan and Secure dell'app.
I ladri non potranno sapere se un oggetto è protetto da un tag…

Nelle intenzioni di Tile, la nuova modalità serve a impedire che, dopo aver rubato un oggetto, un ladro utilizzi la funzione Scan and Secure per scovare la presenza del tag e liberarsene, in modo da non essere tracciato dal proprietario o dalle forze dell'ordine.
La modalità Anti-Theft lascia però campo aperto a chi intende usare i Tile per compiere attività di stalking. Mettendo per esempio un tag nella borsa di qualcuno e attivando la modalità Anti-Theft, la vittima non potrà accorgersi della presenza del tracker usando la funzione Scan and Secure, perché a quel punto il tracker sarà invisibile. Scan and Secure può essere usata con l'app Tile anche se non si possiede un account.
Per fare in modo di rendere la vita più difficile ai ladri e al contempo non favorire lo stalking, Tile ha deciso che l'attivazione della modalità Anti-Theft include specifiche conseguenze: deve essere autorizzata allegando la foto di una carta di identità, di un passaporto o di una patente di guida, e scattandosi anche un selfie.
Una volta attivata, la modalità Anti-Theft, che riguarda tutti i tag posseduti da quell'account, non può essere più disattivata. Inoltre, Tile si appropria del diritto di poter condividere con le forze dell'ordine, e a sua discrezione, le informazioni personali dell'utente che ha attivato la modalità.
In più, ha previsto una "multa" di 1 milione di dollari per chiunque venga condannato in un tribunale per aver utilizzato i dispositivi Tile per tracciare illegalmente una persona a sua insaputa o senza il suo consenso.
… Ma le vittime di stalking non potranno accorgersi dei loro inseguitori

La soluzione di Tile, di fatto, non impedisce più l'attività di stalking, ma attua misure applicabili solo dopo che lo stalking è stato compiuto ed eventualmente scoperto.
Tile ne è consapevole, e nella pagina con la quale ha introdotto la modalità Anti-Theft, spiega che per risolvere il problema su larga scala dello stalking è necessario eliminare l'anonimato dai dispositivi di localizzazione abbastanza piccoli da essere posizionati su una persona: abbinando quindi un nome reale a ogni tracker.
Allargando il discorso delle modifiche a livello di settore, propone di vietare tutti i dispositivi commercializzati specificamente per il tracciamento segreto delle persone e di rendere lo stalking un reato in tutti gli Stati Uniti. Attualmente meno di un terzo degli Stati lo classifica come tale.
Considerando che i prodotti Tile e tutti quelli che sono compatibili con il suo sistema sono venduti anche in altri Paesi al di fuori degli Stati Uniti, compresa l'Italia, è necessario capire se questa modalità sarà estesa anche al di fuori del mercato statunitense. Lo abbiamo chiesto a Tile, e al momento non abbiamo ancora ottenuto risposta.
Il problema dello stalking connesso all'uso questi piccoli tracker è salito all'onore delle cronache quando Apple ha introdotto i suoi AirTag. Discussione che infine è sfociata in un cambio delle politiche di utilizzo dei tag di Apple e della rete Dov'è per permettere alle persone di accorgersi di essere tracciate da qualcuno.
© riproduzione riservata
Resta aggiornato sugli ultimi articoli di DDay.it
FonteTile
0

Commenti

 segui per ricevere le notifiche dei nuovi commenti