Good Trouble 5 si farà
Cosa sappiamo sul futuro di Good Trouble 5 stagione? Questa è la domanda dei fan della dramedy familiare che hanno terminato gli episodi della quarta stagione disponibili da mercoledì 23 novembre 2022 in esclusiva streaming su Disney+! Ebbene per loro c'è una bella notizia: Good Trouble 5 si farà!
Considerata tra i dieci drammi via cavo più apprezzati su Freeform, risale al mese di agosto 2022 l'annuncio ufficiale da parte della rete sul ritorno dell'acclamata serie tv nata come spin-off di The Fosters. Nel dettaglio, la conferma della quinta stagione giunge è ufficializzata con un tweet pubblicato dalla pagina ufficiale della serie. Eccolo di seguito:
Cue the Coterie anthem. 🎶 #GoodTrouble will return for Season 5 on @FreeformTV and @Hulu. pic.twitter.com/aSJXIFVoEq

— Good Trouble (@GoodTrouble) August 2, 2022
continua a leggere dopo la pubblicità
Quando esce Good Trouble 5?
Quanto all'uscita dei nuovi episodi, non è ancora stata annunciata una data di rilascio ufficiale. Guardando però alle stagioni precedenti, possiamo ipotizzare il debutto di Good Trouble 5 negli Stati Uniti su Freeform e Hulu nel corso dei primi mesi del 2023.
In Italia, invece, i nuovi episodi potrebbero approdare in streaming su Disney+ subito dopo la messa in onda in anteprima su Freeform, dunque ad autunno inoltrato. Al momento, tuttavia, si tratta ancora di ipotesi in attesa di conferme ufficiali.
Anticipazioni su Good Trouble 5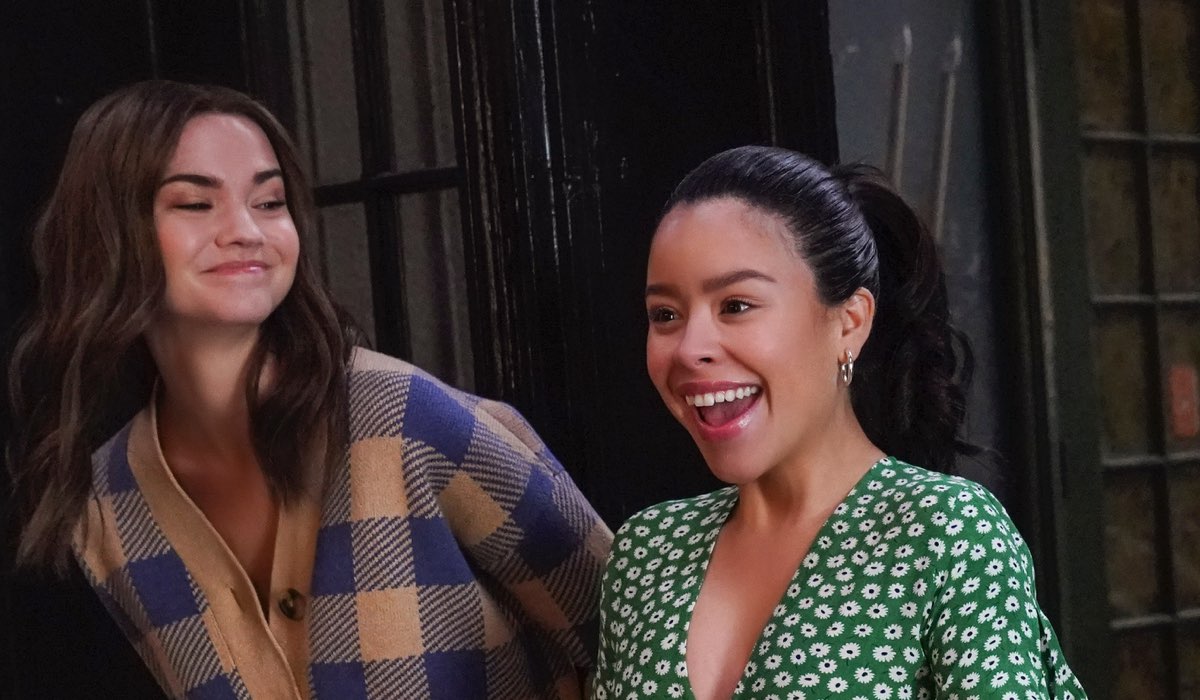 continua a leggere dopo la pubblicità
Cosa aspettarsi dalla trama della quinta stagione? Non circolano ancora sinossi ufficiali per i nuovi episodi della serie. Nonostante questo, possiamo immaginare il ritorno dei nostri protagonisti pronti a continuare le loro intricate vicende di amore, lavoro e amicizia al centro della Coterie.
Cast di Good Trouble 5
In attesa di scoprire maggiori dettagli sul cast di ritorno in Good Trouble quinta stagione, ipotizziamo l'assenza di Callie Foster interpretata da Mitchell a seguito della sua uscita di scena nel corso del secondo episodio della quarta stagione "Sorridi per me e baciami". 
L'attrice – che ha interpretato Callie Foster per nove anni da quando The Fosters è stato presentato per la prima volta nel 2013 – ha deciso che doveva lasciare lo spettacolo per vedere la sua famiglia in Australia, che non vedeva da due anni a causa del COVID-19 .
Immaginiamo poi di rivedere Cierra Ramirez (Mariana), Zuri Adele (Malika Williams), Sherry Cola (Alice Kwan), Tommy Martinez (Gael Martinez), Priscilla Quintana (Isabella Tavez) e Beau Mirchoff (Jamie Hunter), Bryan Craig (Joaquin Peréz) e Boboo Stewart (Luca).
Episodi di Good Trouble 5
continua a leggere dopo la pubblicità
Ipotizziamo il ritorno di 18 nuove puntate anche per Good Trouble quinta stagione. La serie tv è una produzione Freeform. A crearla sono invece Joanna Johnson, Peter Paige e Bradley Bredeweg. Johnson è showrunner e produttore esecutivo. Anche Christine Sacani, Greg Gugliotta, Jennifer Lopez, Benny Medina, Elaine Goldsmith-Thomas, Maia Mitchell e Cierra Ramirez sono i produttori esecutivi.
Trailer di Good Trouble 5, esiste già?
In attesa del rilascio del trailer ufficiale della quinta stagione, ecco di seguito quello della quarta.
Good Trouble in streaming, dove vederlo?
Dove vedere la quinta stagione di Good Trouble una volta rilasciata streaming anche in Italia? Dopo aver accolto le prime quattro stagioni, Disney+ darà il benvenuto in esclusiva anche al quinto capitolo. Sulla Casa di Topolino trovi inoltre anche le prime tre stagioni complete della serie.