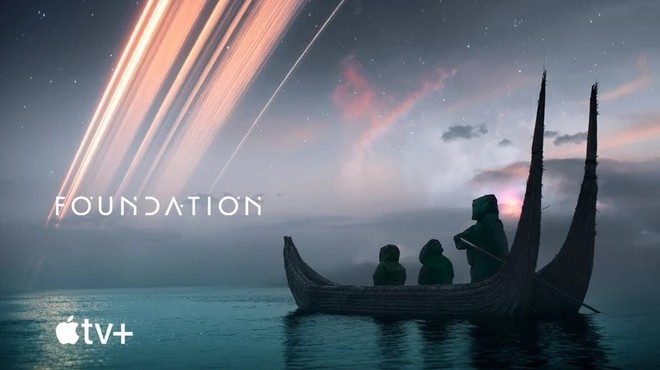 C'è una serie fantascientifica che tutti coloro che amano le atmosfere alla Isaac Asimov stanno attendendo con grande impazienza, parliamo di Foundation, progetto Apple TV+ per il quale abbiamo nuove informazioni. Ad aggiornarci sulla situazione ci ha pensato nientemeno che lo sceneggiatore e showrunner, David Goyer, durante una recente intervista per Lovin Malta. Se qualcuno si stesse chiedendo il perchè dell'inusuale fonte il motivo è presto detto, buona parte delle riprese sono attualmente in corso proprio sull'isola di Malta. Ecco l'estratto di maggior interesse per noi, che rivela quanto il progetto sia imponente.
Il pubblico sta cambiando. Il modo in cui consumiamo le storie sta cambiando. Game of Thrones è stato davvero il primo di questi grandi e giganteschi spettacoli basati su romanzi, e ora con Foundation possiamo raccontare la storia, si spera, nel corso di 80 episodi, 80 ore, invece di cercare di condensare tutto in due o tre ore per un singolo film.
Si parla quindi almeno 80 ore totali per 80 episodi, tuttavia non si tratta di una conferma ma piuttosto di una speranza che lo sceneggiatore ha esternato, saranno i risultati a decidere la durata della produzione. Goyer ha inoltre aggiunto che anche le future stagioni saranno girate sulla stessa isola, selezionata per le sue particolari caratteristiche legate alla distribuzione dell'acqua, particolarmente adatte ad un pianeta acquatico come quello descritto nell'opera di fantascienza. A seguire l'intervista nella sua interezza, caricata sul canale Youtube ufficiale della fonte.
Ma di cosa parlerà Foundation? Racconterà la storia di un gruppo di esuli nel loro viaggio monumentale per salvare l'umanità e ricostruire la civiltà durante la caduta dell'Impero Galattico, naturalmente è basata sugli omonimi romanzi di fantascienza di Isaac Asimov e per coloro che non li conoscono tutto ciò suonerà come nuovo. Ma i presupposti ci sono tutti e la futura serie Apple TV+ potrebbe rappresentare una piacevole svolta per il servizio di streaming di Cupertino.
In conclusione ci ricordiamo che di recente su Apple TV+ è partita la serie thriller-horror Losing Alice. Ma si parla anche di grandi produzioni in arrivo con cast d'eccezione, tra queste vale la pena citare Joaquin Phoenix in Kitbag, film di Ridley Scott in cui l'attore interpreterà nientemeno che Napoleone Bonaparte, e pure Samuel L. Jackson, che tornerà a collaborare con Apple TV+: l'attore sarà il protagonista di una miniserie di sei episodi chiamata The Last Days of Ptolemy Grey.
Eppure il servizio streaming di Apple sembra crescere in maniera più lenta e i contenuti proposti sono nettamente inferiori rispetto a quelli dei principali competitor, Netflix in primis. Come mai? Una chiave di lettura ci viene fornita proprio dal co-fondatore ed ex amministratore delegato di Netflix, Marc Randolph. Per maggiori dettagli vi consigliamo di leggere l'articolo redatto a questo proposito, ma il concetto espresso è: invece che continuare a offrire o estendere i periodi di prova gratuiti, Apple dovrebbe concentrarsi sul fornire agli utenti una ragione per abbonarsi e rimanere abbonati. Serve un numero maggiore di contenuti! Voi che ne pensate? Fatecelo sapere nei commenti.