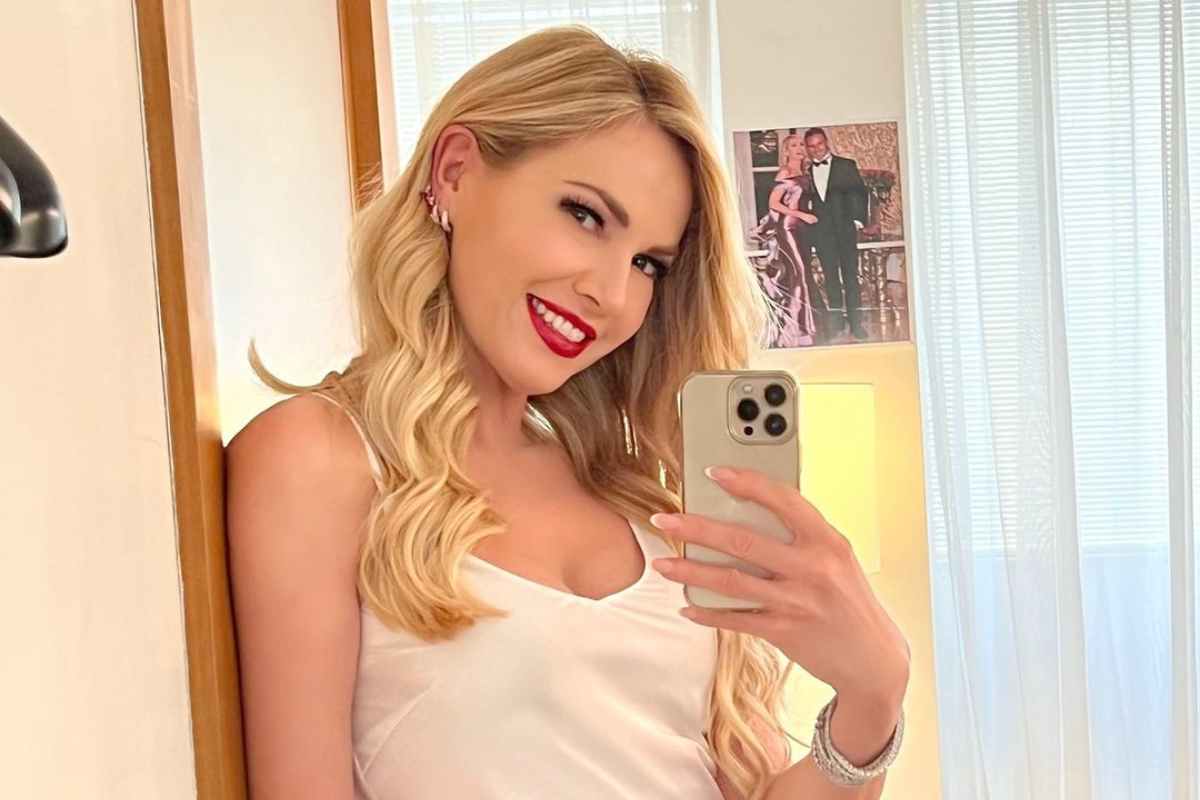 È uno dei volti più amati della nostra tv, una vera e propria regina di Mediaset. E ben presto per lei inizierà una nuova avventura al timone di un fortunatissimo programma di Italia 1. Parliamo di Federica Panicucci, che è pronta a condurre la seconda edizione di Back to school, prendendo il posto di Nicola Savino (sbarcato su TV 8).
Una nuova avventura per la conduttrice toscana, che avrà il compito di guidare il percorso dei nuovi ripetenti, alle prese con l'esame di quinta elementare. Nel frattempo continuerà ad essere al timone del contenitore mattutino di Canale 5, Mattino Cinque, al fianco di Francesco Vecchi. È dal 2009 che la Panicucci conduce il programma (sostituito nel 2021 dallo spin off Mattino Cinque News), diventando quasi un volto di famiglia per i telespettatori che iniziano la giornata sintonizzandosi su Canale 5. Qualcosa, però, potrebbe presto cambiare. Almeno stando a un'indiscrezione trapelata nelle scorse ore, che riguarda proprio il futuro lavorativo della presentatrice. Ecco di cosa si tratta.
Federica Panicucci, cosa potrebbe accadere alla conduttrice: l'indiscrezione non passa inosservata
l telespettatori non vedono l'ora di tuffarsi in una nuova, divertentissima, avventura di Back to school, lo show che riporta alcuni dei personaggi più amati del momento sui banchi di scuola. La prima, fortunata, edizione è stata condotta da Nicola Savino, ma stavolta tocca a Federica Panicucci gestire la nuova classe di ripetenti. Un impegno tutto nuovo per la conduttrice di Mattino Cinque, ma potrebbe non rappresentare l'unica novità in arrivo per lei.
Secondo quanto riporta il settimanale Oggi, dopo tanti anni la Panicucci potrebbe dire addio alla conduzione di Mattino Cinque.  Secondo l'indiscrezione, la conduttrice potrebbe lasciare il rotocalco il prossimo autunno per dedicarsi a nuovi progetti. Nello specifico, per lei sarebbe pronto un programma in prima serata su Italia Uno. Ribadendo che si tratta di una semplice indiscrezione e che, al momento, non vi sono conferme ufficiali, l'ipotesi di un addio, dopo tanti anni, non rende felici gli appassionati di Mattino Cinque, che vedono nel contenitore di Canale 5 un vero e proprio appuntamento fisso. Non ci resta che attendere per eventuali aggiornamenti.
Back to school 2, chi sono i nuovi ripetenti
La data ufficiale non è stata ancora annunciata ma manca davvero pochissimo all'inizio della nuova edizione di Back to school, che si preannuncia scoppiettante. Tantissimi volti amatissimi dal pubblico si metteranno in gioco, alle prese con tabelline, capitali europee e lezioni di inglese. Chi riuscirà a superare l'esame a pieni voti? Ad aiutarci ci saranno tredici bambini, dai 7 agli 11 anni, che svolgeranno il ruolo di veri e propri maestri: saranno loro a prepararli per l'esame finale, che si terrà davanti ad una commissione severissima. In attesa di scoprire gli esiti degli esami, vi sveliamo chi sono i primi dodici alunni: Soleil Sorge, Pierpaolo Pretelli, Walter Zenga, Riki, Natasha Stefanenko, Ricky Tognazzi, Ivan Cattaneo, Francesco Pannofino, Carmen Di Pietro, Awed, Aldo Montano e il due comico Gigi e Ross. Insomma, il cast è dei migliori e noi non vediamo l'ora di vederli all'opera!