Fantasy Island 2 stagione ci sarà
Fantasy Island 2 ci sarà? Si conclude lunedì 21 febbraio in prima visione su Sky Serie la prima stagione del reboot dell'iconica serie originale del 1977.
Chi ha finito di seguire la programmazione si starà chiedendo se ci sarà anche un secondo capitolo per questa storia. La bella notizia è che la serie sviluppata da Elizabeth Craft e Sarah Fain in realtà è già stata ufficialmente rinnovata per una seconda stagione!
Giunge nella giornata del 4 novembre 2021 la conferma da parte di Fox su Fantasy Island 2, rinnovo che arriva a seguito delle ottime valutazioni ottenute dalla prima stagione.
continua a leggere dopo la pubblicità
Non si tratta tuttavia di un rinnovo inaspettato. Era infatti settembre dell'anno scorso quando il presidente della Fox Entertainment Michael Thorn dichiarava a Deadline la sua soddisfazione riguardo al progetto nato come reboot-sequel della serie originale Fantasilandia.
"Siamo davvero entusiasti" – aveva commentato Thorn nell'intervista – "Vediamo sicuramente una potenziale seconda stagione ed è qualcosa di cui stiamo parlando ora. Siamo molto soddisfatti dello show, e Liz e Sarah hanno fatto un ottimo lavoro", aveva poi concluso il presidente di Fox all'epoca. Quando aspettarci quindi l'uscita di Fantasy Island 2 stagione?
Quando esce Fantasy Island 2?
Quando potrebbe debuttare Fantasy Island 2? Al momento non conosciamo ancora una data di uscita ufficiale per la seconda stagione del reboot. I nuovi episodi approdano negli Stati Uniti su Fox a partire da lunedì 2 gennaio 2023, a più di un anno e mezzo dall'uscita della prima, in onda dal 10 agosto al 23 dicembre 2021.
Una volta poi terminata la messa in onda negli Stati Uniti, Fantasy Island 2 sbarcherà anche in Italia, molto probabilmente ancora su Sky a inizio 2023. Per esserne certi, però, non ci rimane che attendere comunicazioni ufficiali dalla rete.
Trama di Fantasy Island 2, anticipazioni
continua a leggere dopo la pubblicità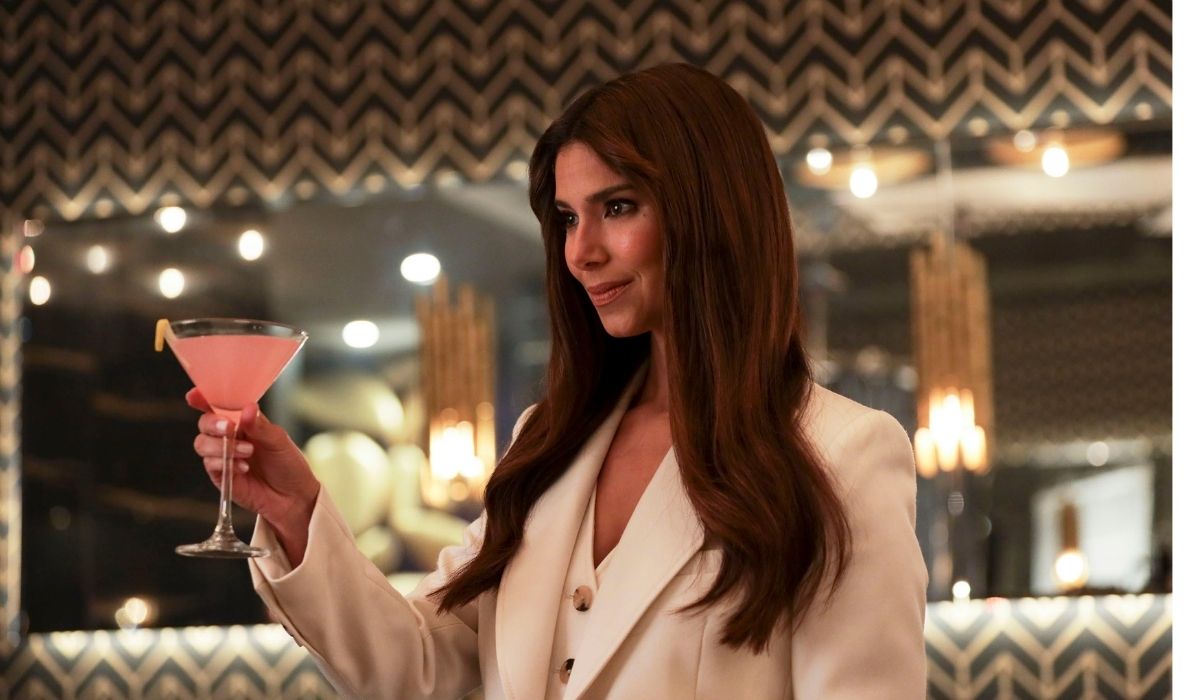 Cosa succederà nelle prossime puntate di Fantasy Island? Riparte il drama fantasy ambientato in un lussuoso resort dove gli ospiti possono realizzare ogni desiderio, ma con risultati molto inaspettati. Nell'attesa di scoprire i dettagli sul nuovo capitolo, ricordiamo che nel frattempo Fox ordina uno speciale natalizio di due ore dal titolo "Welcome to the Snow Globe", trasmesso lo scorso 21 dicembre sul network americano.
Nell'episodio, il desiderio di una donna d'affari (Lindsey Kraft) è quello di trascorrere il Natale perfetto insieme all'uomo giusto per lei (Eddie Cahill). Si tratta però di una sfida non semplice per Elena Roarke (Roselyn Sánchez), quella che avrà dei risultati davvero inaspettati.
Nel frattempo, un certo signor Jones (Mackenzie Astin) affronta il suo passato, mentre una nuova tradizione natalizia vede Ruby (Kiara Barnes) e Javier (John Gabriel Rodriguez) pensare al futuro. Cosa accadrà invece nella nuova stagione?
Cast di Fantasy Island 2, attori e personaggi
continua a leggere dopo la pubblicità
Chi ci aspettiamo di trovare nel cast di Fantasy Island seconda stagione? Certamente non potranno mancare Roselyn Sánchez nei panni di Elena Roarke, Kiara Barnes (Beautiful) nel ruolo di Ruby Akuda e John Gabriel Rodriquez in quelli di Javier.
In attesa di conoscere tutte le nuove guest star in arrivo, ricordiamo i restanti interpreti del primo ciclo di episodi:
Bellamy Young interpreta Christine Collins
Odette Annable interpreta Daphne
Dave Annable interpreta Zev
Daphne Zuniga interpreta Margot
Josie Bissett interpreta Camille
Laura Leighton interpreta Nettie
Leslie Jordan interpreta Jasper
Nella stagione 2 troviamo due guest star d'eccezione; Teri Hatcher e James Denton – gli interpreti di Susan e Mike Delfino per otto stagioni di Desperate Housewives – appaiono in un episodio nei panni di una coppia alle prese con un nuovo capitolo della loro vita coniugale. Tra le guest star della seconda stagione anche Jason Priestley (Beverly Hills 90210), Cheryl Hines (Curb Your Enthusiasm), Rachael Harris (Lucifer), Andy Richter (Conan), Jasika Nicole (The Good Doctor), Frankie J Alvarez (Looking), Jai Rodriguez (Queer Eye for the Straight Guy) e Izzy Diaz (Good Trouble), tra gli altri.
Episodi di Fantasy Island 2, quanti sono
Con quanti episodi potrebbe tornare la nuova stagione di Fantasy Island? Se la produzione della serie continuerà ad essere affidata a Elizabeth Craft e Sarah Fain, allora potremmo aspettarci un nuovo ciclo di 10 puntate, proprio come per la prima stagione.
Trailer di Fantasy Island 2, esiste già?
continua a leggere dopo la pubblicità
Fantasy Island 2 in streaming, dove vederla
In streaming, Fantasy Island potrebbe continuare ad approdare in esclusiva su NOW. Trattandosi infatti di una prima visione Sky, spetta proprio alla piattaforma della Pay Tv rilasciare in streaming gli episodi della serie. Al momento su NOW trovi il primo ciclo di episodi completo.