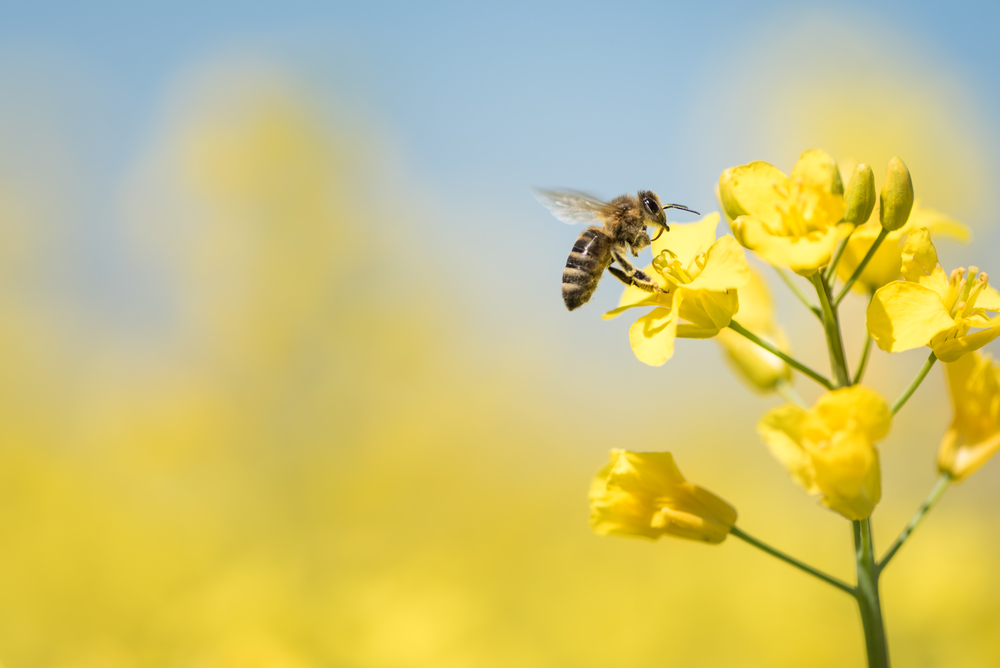 The EU sugar industry has fired back against an EU court ruling meaning member states are no longer allowed temporary exemptions for banned neonicotinoid pesticides, while other farming bodies maintain this is both workable and necessary given their bee-toxic credentials. 
The EU Court of Justice (ECJ) decision, which was taken on Thursday (19 January), effectively puts an end to the emergency use of three banned substances – imidacloprid, clothianidin and thiamethoxam – which belong to a class of pesticides known as neonicotinoids.
Chemically similar to nicotine, neonicotinoids target insects and have come under fire in recent years for contributing to the decline of bees by disrupting their sense of orientation, memory and mode of reproduction.
However, the International Confederation of European Beet Growers (CIBE), together with the EU farmers' association COPA-COGECA and the European Association of Sugar Manufacturers (CEFS) voiced concerns over last week's ruling.
"These alternatives are crucial to uphold the sustainability of a sector that contributes to European food security and sovereignty, which is under increasing pressure," the organisations said in a joint statement.
According to the sugar industry, while sugar beet research institutes and stakeholders from the sector are working intensively to find solutions, there is not currently a viable alternative to neonicotinoids to confront the aphid-carried plant pest virus called 'yellows'.
The virus represents a serious threat to the European beet sugar sector. For example, in 2020 French beet growers reported a decline of 30% in yield on the national level caused by virus yellows and lack of access to neonicotinoids.
Given its struggle with dealing with this pest, the EU sugar beet sector has successfully applied for multiple derogations from a ban on all outdoor uses of neonicotinoids in force since 2018 – a practice that the ECJ ruling will put a stop to.
Stressing the need for "quick and effective solutions" to avoid risking substantial losses of yield, CIBE director Elisabeth Lacoste lamented the "incomprehensible" decision, saying it "marks a divorce between legal interpretation and the agronomic reality facing growers".
As such, the EU court decision "pushes many [producers] in an unprecedented situation a few weeks before the start of the sugar beet sowing season and leads to an extreme uncertainty and chaotic situation," Lacoste warned, emphasising the " urgent need to get out of this deadlock".
Likewise, the European Association of Sugar Manufacturers (CEFS) director general Marie-Christine Ribera pointed out that sugar beets are the "only way to produce sugar in continental Europe". 
"If farmers can't grow them, sugar production will be unviable. Factories will close and industrial jobs lost in some of the EU's most vulnerable rural areas. And Europeans will be dependent on imports of less sustainable and more emitting sugar from overseas," she warned. 
However, for their part, the French farmers' association Confédération Paysanne urged the need to implement the court's ruling "immediately".
The farmers' association points out that the forecast for beet yellows is no more alarming than in previous years and, as such, the "systematic use of neonicotinoids is not justified".
"These products are dangerous for pollinators and this is one of the reasons why they have been banned. To go back year after year on this ban is a clear renunciation by the government to protect insects, biodiversity, our environment and our health. This must stop," they said.
Instead, the association points the finger towards market pressure and deregulation of the sector, maintaining that this is having a much more damaging effect on the industry than the virus. 
Meanwhile, a representative for Pesticide Action Network Europe (PAN), the plaintiff who brought the case before the EU court, told EURACTIV that intense pest loads are a consequence "bad agronomic practices in intensive agriculture" based on high fertilisers consumption and "perennial monocultures", which consequently results in nonresilient plant varieties.
"Pests love routine, which then leads to the use of pesticides," they said, pointing out that farmers who are implementing integrated pest management (IPM) techniques (see below for more detail) report "only positive results". 
A recent report released by the association found that some countries, such as Malta, avoided the need for any derogation over the past few years thanks to good management systems. 
[Edited by Gerardo Fortuna/Nathalie Weatherald]