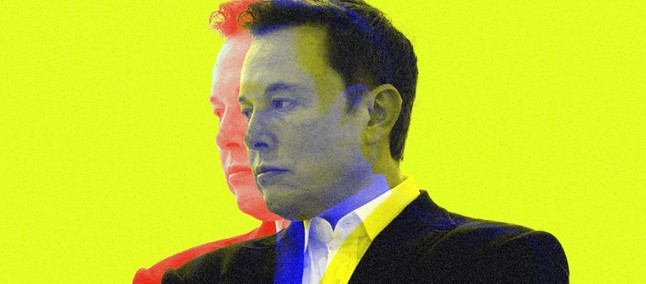 Elon Musk non sarà più CEO di Twitter: il (suo) popolo ha parlato, votando sulla piattaforma in favore delle dimissioni dalla massima carica societaria. E così sarà, a quanto pare. L'unico ostacolo ora è trovare una persona che sia "sufficientemente pazza" per ricoprire questo delicato ruolo.
Del resto nessuno impone scadenze a Musk, e il proprietario-CEO avrà tempo e modo di individuare la soluzione migliore – o addirittura potrà anche tornare sui suoi passi decidendo di rimanere in carica. Certo è che associare il proprio nome a Twitter in questo momento rischia di bruciare un'intera carriera: il social è al centro di aspre critiche da parte del mondo della politica, del business e degli utenti comuni, e questo sta causando una diaspora verso altri lidi – Mastodon su tutti.
I will resign as CEO as soon as I find someone foolish enough to take the job! After that, I will just run the software & servers teams.

— Elon Musk (@elonmusk) December 21, 2022
Gran parte del personale è stata licenziata, gli inserzionisti si sono ritirati, i rapporti con le big tech si sono parzialmente logorati e i servizi offerti per la sicurezza (leggasi: moderazione) navigano nell'incertezza: insomma, il social Twitter di oggi è ben distante da quello dell'era pre-Musk, e sarà davvero difficile trovare una figura capace di resettare tutto partendo da un recupero dell'immagine societaria.
Difficile anche che Elon Musk decida di vendere il suo giocattolo, resta solo da capire quanto grande sarà nel quotidiano il suo passo indietro e soprattutto quale ruolo ricoprirà una volta identificato il nuovo CEO. Su Twitter ha scritto: "Gestirò solo i team software e server". Sarà vero?
GEOHOT SE NE VA
Intanto è durata poco l'avventura dell'hacker Geohot in Twitter. Assunto a novembre, ha dato le dimissioni motivandole nella inutilità del suo ruolo in azienda: nonostante abbia "apprezzato l'opportunità", George Hotz ha preferito tornare a scrivere codice e a curare il suo appassito GitHub. In un tweet ha scritto: "Tifo ancora per il successo di Twitter 2.0!".
Resigned from Twitter today.

Appreciate the opportunity, but didn't think there was any real impact I could make there. Besides, it was sad to see my GitHub withering. Back to coding! pic.twitter.com/Jbs9LxNB2K

— George Hotz 🐀 (@realGeorgeHotz) December 20, 2022
Geohot era stato chiamato per correggere la ricerca sulla piattaforma e per sistemare il popup che compare quando si naviga su Twitter senza essere loggati. Musk gli aveva dato 12 settimane di tempo, ma Hotz se n'è andato via prima del previsto.
BLUE FOR BUSINESS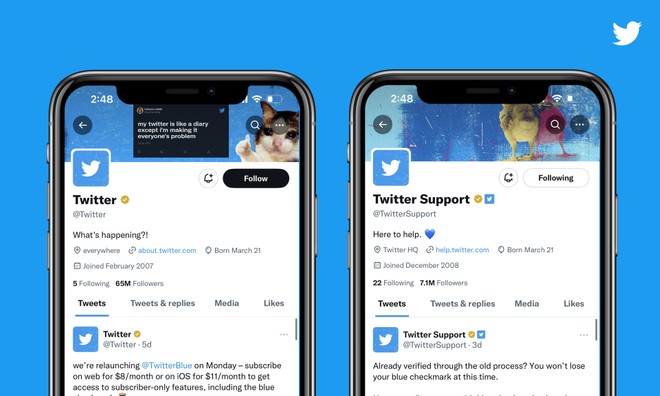 Il social ha nel frattempo lanciato Twitter Blue for Business, "un nuovo modo per le aziende e le loro affiliate di verificare e distinguersi su Twitter". Con questo servizio a pagamento (ma non è ancora stato rivelato quanto costerà), l'azienda abbonata potrà collegare al proprio account un numero indefinito di persone, aziende e marchi affiliati. "Gli account affiliati riceveranno un piccolo badge dell'immagine del profilo della società madre accanto al loro segno di spunta blu o oro".
Ciascun affiliato sarà verificato direttamente da Twitter sulla base delle informazioni fornite dall'azienda madre. In questo modo, ad esempio, le aziende potranno collegare i loro account con quelli dei loro dipendenti, e i dipendenti potranno avere un piccolo badge dell'azienda per cui lavorano a fianco del loro nome. Per il momento siamo in una fase sperimentale, nel 2023 è prevista una diffusione maggiore.