Halli Thorleifsson è uno dei tanti dipendenti licenziati da Twitter nel corso della gestione Elon Musk. Il suo è un caso particolare, ma andiamo per ordine. Halli, nella ricerca di una semplice conferma del suo licenziamento, non ottiene alcuna risposta certa dalle risorse umane di Twitter. Di fronte all'evidente situazione imbarazzante della società, decide di interpellare con un tweet il nuovo Ceo e il precedente proprietario, ottenendo finalmente attenzione. Dopo un breve dialogo tra i due, dove Halli riporta le attività svolte all'interno dell'azienda, Elon Musk decide di deriderlo pubblicamente con due emoji sghignazzanti, accusandolo di non aver svolto il lavoro a causa di una disabilità che gli impediva di digitare, mettendo in dubbio quest'ultima considerando i tweet pubblicati nella discussione.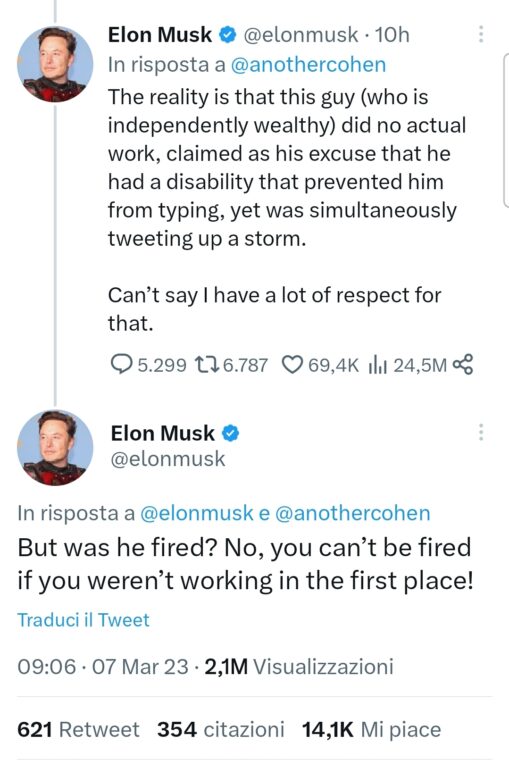 Halli Thorleifsson aveva fondato nel 2014 un'azienda di design digitale, la Ueno, venduta a Twitter nel 2021. C'era un motivo dietro la vendita, come affermato da Halli alla BBC: soffrendo di distrofia muscolare, e vedendo peggiorare la sua situazione, ha preferito cedere la sua attività con un accordo di assunzione a tempo pieno. Secondo Halli, il licenziamento subito avrebbe violato tale accordo e Musk non sarebbe affatto intenzionato a rispettarlo.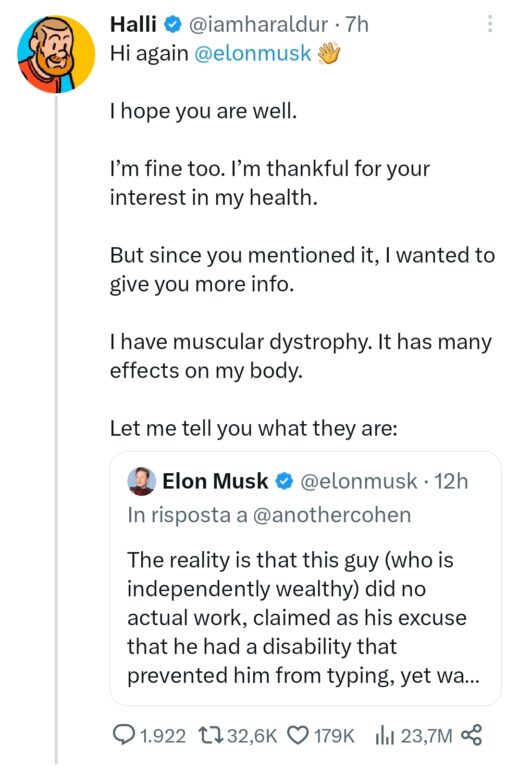 La storia di Halli viene raccontata dai media islandesi a inizio 2023 come «Person of the Year», riportando tutte le sue attività benefiche a seguito della vendita della società a Twitter.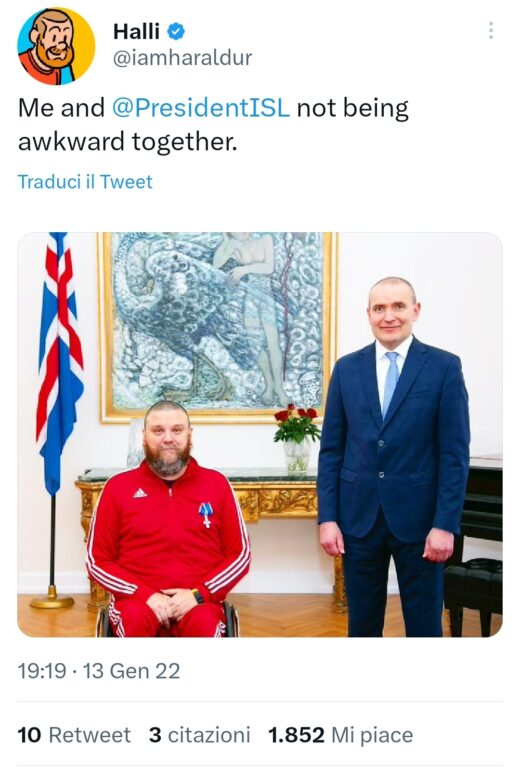 Leggi anche: