Chi è Margherita Vicario: ecco la biografia della cantante di "Giubottino" e "Piña Colada" che sarà ospite oggi alle 14.30 di "Magazzini Musicali" su Rai 2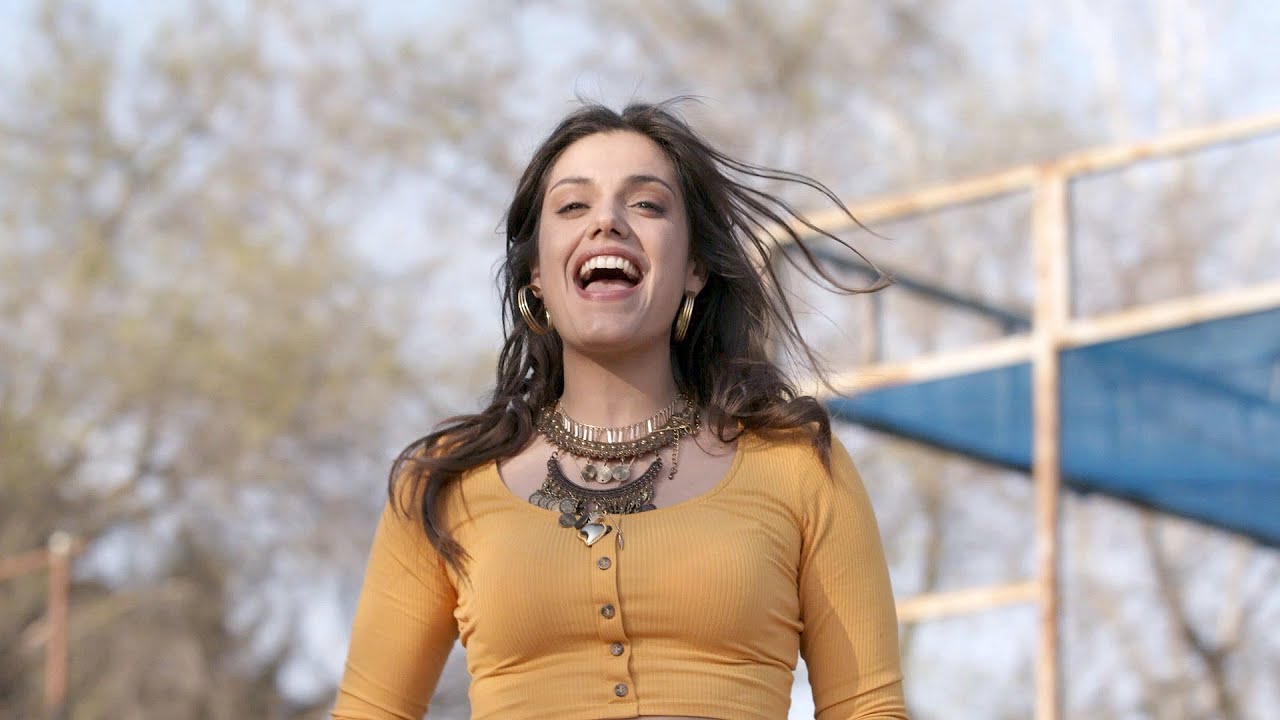 Margherita Vicario nasce a Roma il 13 febbraio 1988 e negli ultimi anni si sta facendo conoscere nel mondo della musica dopo aver, inizialmente, intrapreso la carriera di attrice. E' figlia di Francesco Vicario, regista di Fiction Tv di successo sulle reti Rai e Mediaset.
Ti potrebbe interessare anche->Stasera in TV 6 febbraio, cosa vedere: Affari Tuoi Speciale o C'è posta per te
Margherita Vicario, le sue esperienze nel Cinema
Margherita Vicario ha preso parte a diverse Serie Tv italiane ma il ruolo che l'ha resa famosa al pubblico è sicuramente quello di Nina nella fiction "I Cesaroni 6" nel 2014.
Ma non solo "I Cesaroni", Margherita ha recitato anche in episodi di alcune fiction come: Un passo dal Cielo, I Borgia, Amore Pensaci tu, 6 passi nel giallo, La Ladra.
Ha preso parte anche in alcuni film importanti come: To Rome with Love, La terra e il vento, Pazze di me, Cristian e Palletta contro tutti e L'Universale.
Margherita Vicario e la musica
Parallelamente alla sua carriera da attrice, Margherita, ha coltivato sin da bambina un amore viscerale per la musica. Viene catalogata in un genere definito "Baroque Pop" e ha fatto il suo debutto nel 2012 con il brano "Nota Bene" al Premio Musicultura di Macerata.
Nel 2014 esce il suo primo EP "Esercizi preparatori" e successivamente il suo primo album "Minimal Musical".
Qualche anno più tardi si concentra principalmente su diversi singoli che hanno avuto anche un discreto successo sulle piattaforme digitali e You Tube. I suoi singoli: "Giubottino" e "Mandela" contano più di 2 Milioni di ascolti su Spotify.
Nell'estate 2020 ha pubblicato un featuring con il rapper Izi dal titolo "Piña Colada". L'ultimo suo lavoro, in ordine di tempo, è "Equatore" un brano realizzato con Rancore.
Margherita Vicario, fidanzata per diversi anni con Pietro Sermonti
È stata fidanzata per diversi anni, fino al 2016, con l'attore Pietro Sermonti. Margherita Vicario e l'ex fidanzato, però, non hanno mai cavalcato l'onda della loro relazione e non sono quasi mai finiti sotto la lente di ingrandimento del gossip.
Attualmente, pare, che la Vicario sia fidanzata con uomo della quale non si conosce l'identità.
CLICK QUI PER VISIONARE IL POST DI INSTAGRAM CON L'ATTUALE FIDANZATO