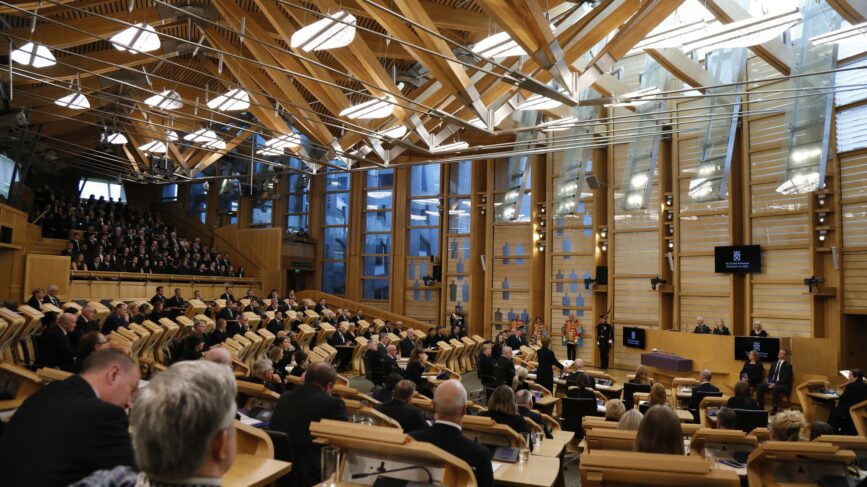 Il governo scozzese prima invia un documento al Parlamento per spiegare che il precedente obiettivo di eliminare gradualmente i veicoli a combustione entro il 2030 non è più considerato fattibile, poi però la retromarcia: l'esecutivo Sturgeon conferma il proprio impegno. Che succede in Scozia?
Quando saranno bandite le auto diesel e a benzina dalla Scozia? Quando, insomma, sarà vietato produrre nuovi motori a scoppio? La domanda, che di per sé pare facile, tanto più che un numero crescente di Paesi si è dato in merito una deadline precisa, sta in realtà mettendo in imbarazzo Edimburgo. Ma andiamo con ordine…
IL TENTENNAMENTO DELLA SCOZIA SUI MOTORI A SCOPPIO
Ieri il Times informava che la Scozia si allontanava dal Regno Unito anche per ciò che riguarda il bando delle endotermiche: non più 2030 ma dal 2032. In breve tempo la notizia veniva ripresa da tutte le agenzie europee. Si legge sull'Ansa: "A causa della lentezza nella costruzione della rete di ricarica del Paese e degli elevati costi per far funzionare un'auto elettrica, il Governo scozzese ha posticipato al 2032 la data in cui le nuove auto a benzina e diesel saranno vietate dalla vendita. Lo ha detto ai parlamento di Edimburgo il segretario all'Energia e a Trasporti Michael Matheson sottolineando – riferisce il quotidiano The Times – che che il precedente obiettivo del 2030 di eliminare gradualmente i veicoli a combustione non è considerato fattibile".
E, ancora: "La decisione della Scozia fa parte di un nuovo documento di 194 pagine che delinea i piani di decarbonizzazione del Paese, che includono una spinta alle energie rinnovabili abbandonando progressivamente i combustibili fossili."
Ahead of the publication of a new energy strategy today, First Minister @NicolaSturgeon visited @PNDC_UK in Cumbernauld to hear about the vital research work going on to deliver a Just Transition to Net Zero. https://t.co/6fDJFBZszN pic.twitter.com/apM28QPxVm

— First Minister (@ScotGovFM) January 10, 2023
Da quel momento, il telefono della Prima ministra Nicola Sturgeon, impegnata nel percorso di decarbonizzazione, deve aver iniziato a suonare ripetutamente. Tanto che, passano alcune ore, e lo stesso governo fa sapere che la Scozia smentisce il maxi documento appena inviato al Parlamento e conferma l'impegno precedente.
"Alcuni testi della bozza contenevano un riferimento errato alle date di eliminazione graduale per auto e furgoni a benzina e diesel. La formulazione è stata riesaminata e sono state apportate le necessarie correzioni", si legge nella nota diramata ufficialmente. Peccato che, come l'Ansa ha riportato, più che di mero errore materiale (2032 al posto di 2030) si tratterebbe di un dietrofront vero e proprio, se consideriamo che in merito ci sarebbero le motivazioni addotte dal segretario all'Energia e a Trasporti Michael Matheson per giustificare perché il precedente obiettivo del 2030 di eliminare gradualmente i veicoli a combustione non era stato più considerato fattibile. Cos'è successo dunque in Scozia e come mai questa doppia inversione a 'U' nel giro di poche ore?
ISCRIVITI ALLA NOSTRA NEWSLETTER
Iscriviti alla nostra mailing list per ricevere la nostra newsletter
Iscrizione avvenuta con successo, ti dovrebbe arrivare una email con la quale devi confermare la tua iscrizione. Grazie da EnergiaOltre!
Errore