Brad Pitt è stato avvistato a un concerto di Bono con la sua nuova fiamma dopo Angelina Jolie. Trattasi di una donna altrettanto bella, ex di un volto noto in Italia. Scopriamo il suo nome e il suo viso.
Uno degli attori più belli e celebri di Hollywood è stato avvistato con una meravigliosa 29enne. 30 dunque gli anni di età che intercorrerebbero tra Brad Pitt e la misteriosa donna cui facciamo riferimento. Stando alle informazioni riportate dal Daily Mail, il vippone e la sua bella si sarebbero recati al concerto di Bono intorno alle 20.00 per incontrare diversi amici di Brad, tra i quali anche Sean Penn. Detta così, potrebbero anche sembrare a loro volta dei semplici 'amici'. Invece… Non è proprio così. Il fatto che si siano scambiati baci, abbracci ed effusioni di vario tipo lascia intendere qualcosa di decisamente diverso.
Dopo che i gossip erano impazzati per una presunta love story tra Brad Pitt ed Emily Ratajkowski, la modella da milioni di like e fan, tutto è stato smentito. Il nuovo avvistamento vuole l'attore insieme a Ines De Ramon. Il nome forse non vi dirà molto da solo… E probabilmente faticherete anche a riconoscere il viso della donna. Eppure siamo certi che il suo compagno lo conoscete tutti, soprattutto se avete avuto modo di guardare almeno una puntata di The Vampire Diaries nella vita. Avete capito?
Ines De Ramon e Brad Pitt: alla faccia di Angelina Jolie e…
Nata nel New Jersey, Ines ha solo 29 anni, è laureata in Amministrazione Aziendale e non lavora nel mondo dello spettacolo da protagonista. Semmai, sempre secondo le indiscrezioni riportate dal Daily Mail, agisce nel dietro le quinte, stando nel team di Brad Pitt. Qui avrebbe conosciuto appunto l'uomo e se ne sarebbe innamorata. Ma prima di lui chi c'era nella vita della donna? Si tratta di un divorzio che un paio di mesi fa ha fatto tantissimo rumore…
Se Brad Pitt ormai ha deciso di chiudere definitivamente con Angelina Jolie – i due sono separati da oltre 7 anni ormai – resta ancora aperta la questione dei figli. Fino ad oggi non era mai uscito allo scoperto con un'altra donna ma invece, Ines deve avergli aperto il cuore, come ha fatto in passato con… Paul Wesley! Sì, il bellissimo Stephan di The Vampire Diaries è stato sposato con la nuova fiamma di Pitt dal 2019 al 2022. Un matrimonio breve conclusosi meno di 60 giorni fa. C'è lo zampino dell'attore di C'era una volta ad Hollywood? Chissà. Le fan di Paul però possono essere contente di una cosa: potranno 'shipparlo' per bene con Nina Dobrev!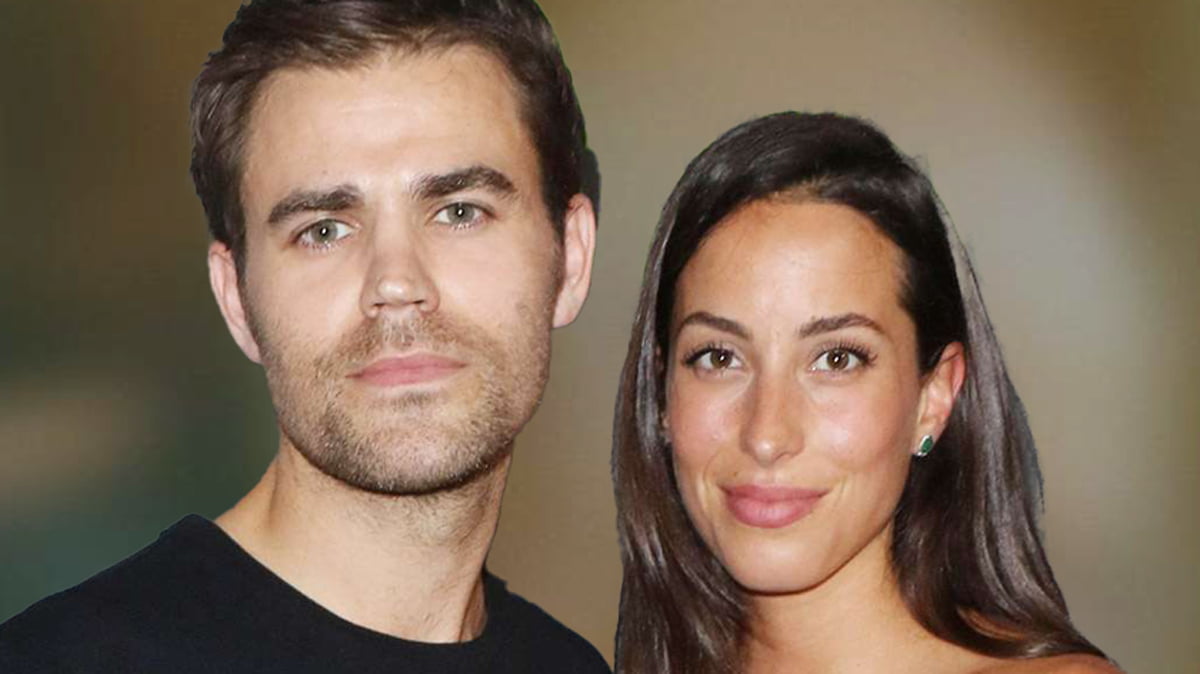 LEGGI ANCHE: Brad Pitt ha già dimenticato Angelina Jolie: beccato più volte insieme a un'altra famosissima attrice