La notte scorsa alla Royal Festival Hall di Londra si è tenuta la 76esima edizione dei premi Bafta, assegnati dalla British Academy of Film and Television Arts alle migliori produzioni cinematografiche del 2022.
A trionfare è stato il film "Niente di nuovo sul fronte occidentale", che si è aggiudicato 7 premi su 14 nomination.
Ha vinto anche nelle categorie regia, sceneggiatura non originale, film in lingua straniera, fotografia, colonna sonora e sonoro. Il miglior film britannico invece è "Gli spiriti dell'isola" di Martin McDonagh. Mentre Charlotte Wells conquista il premio come miglior regista esordiente per il suo "Aftersun" . Il miglior film d'animazione è "Pinocchio" di Guillermo del Toro.
Domina la serata come miglior attrice protagonista Cate Blanchett per "Tár". Come miglior attore protagonista invece troviamo Austin Butler per "Elvis" di Baz Luhrmann.
Pellicola che conquista altri tre premi: casting, trucco e parrucco e costumi. L'acclamato "Avatar-La via dell'acqua" si porta a casa il premio come migliori effetti speciali. Alla costumista britannica Sandy Powell, infine, è andato il BAFTA Fellowship, il più alto riconoscimento dell'Accademia.
I migliori look sul red carpet dei Bafta 2023
Cate Blanchett
Cate Blanchett ha indossato un abito in velluto di seta nero. Una creazione realizzata appositamente per lei da John Galliano per Maison Margiela.
Ha completato il tutto con dei gioielli Louis Vuitton.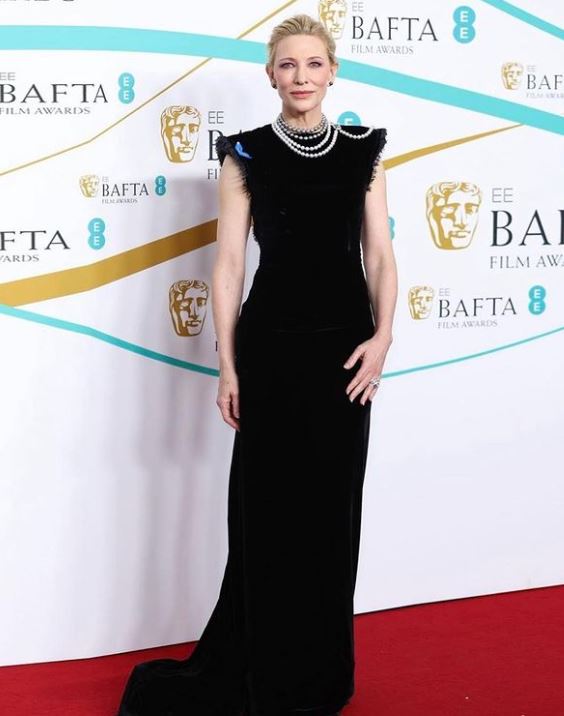 Anya Taylor-Joy
Anya Taylor-Joy ha sfoggiato un abito bustier caratterizzato da un mantello in velluto color champagne. Disegnato da Daniel Roseberry, appartiene alla collezione SS23 di Schiaparelli. Ha abbinato un paio di sandali con il tacco griffati Acquazzura. Immancabili i suoi gioielli Tiffany & Co.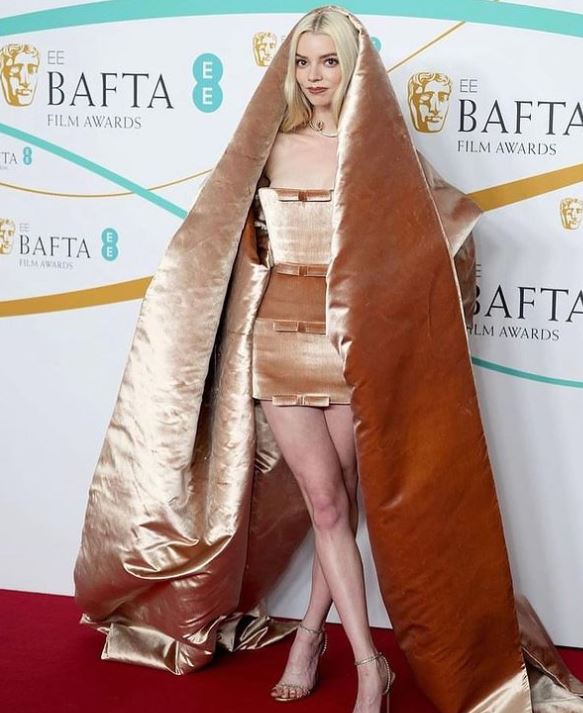 Julianne Moore
Meravigliosa e sofisticata come sempre. Julianne Moore ha posato davanti ai fotografi con un lungo abito nero di Saint Laurent. Un modello senza spalline impreziosito da maniche di piume bianche.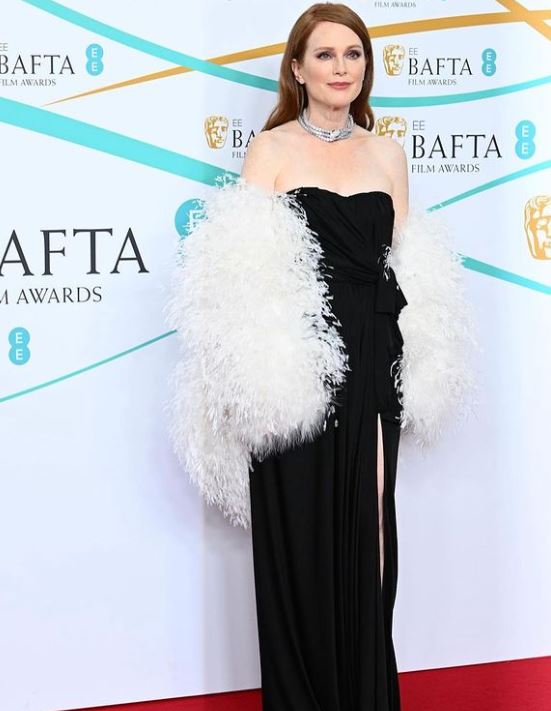 Il principe William e Kate Middleton
Presenti alla cerimonia di premiazione dei Bafta 2023 anche William e Kate Middleton. Il principe ha scelto un elegante completo nero di velluto di Tom Ford. Lei invece ha optato per un abito monospalla bianco firmato Alexander McQueen. Ha completato con guanti neri, borsa clutch di Jimmy Choo e scarpe dorate di Acquazzurra.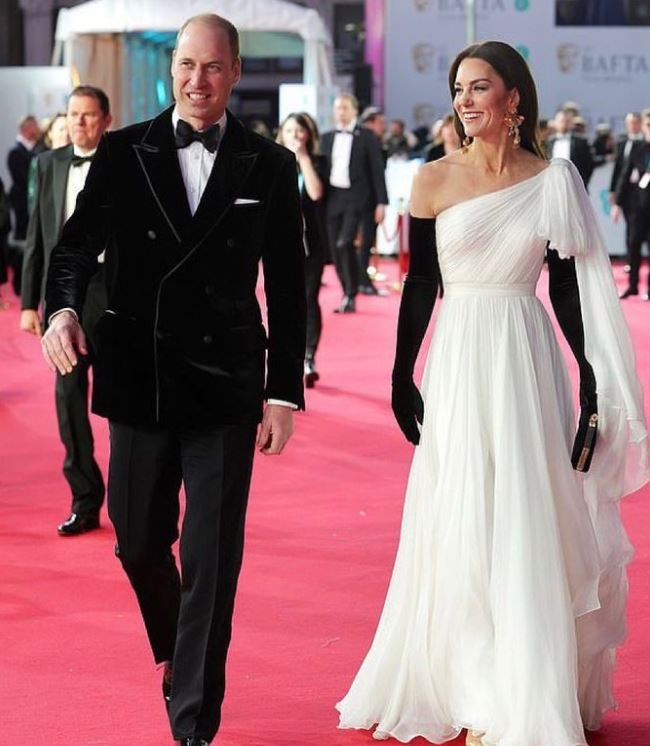 Ana de Armas
Ana de Armas ha calcato il red carpet con un abito rosa di Louis Vuitton. Un modello rosa, con spalle scoperte, lungo strascico e scollatura a cuore con rouches.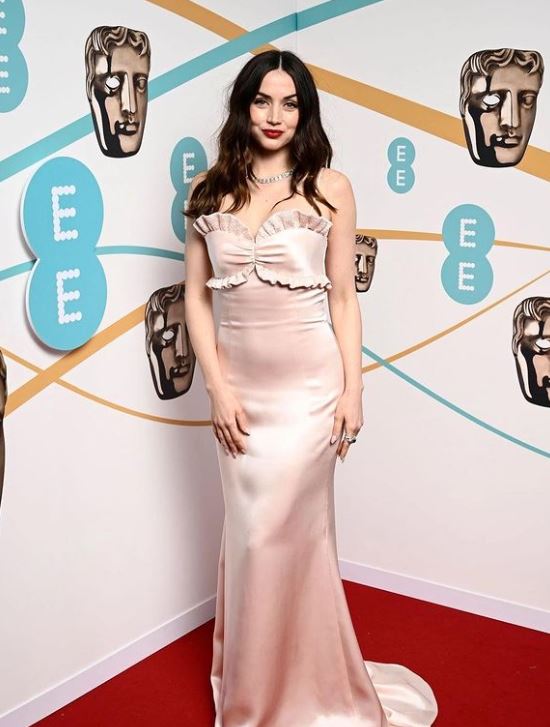 Sophie Turner
Anche Sophie Turner ha scelto Louis Vuitton: un abito nero, con collo alto e maniche lunghe. Una creazione in pizzo ricamato con applicazioni gioiello, pietre, perle e gemme multicolore.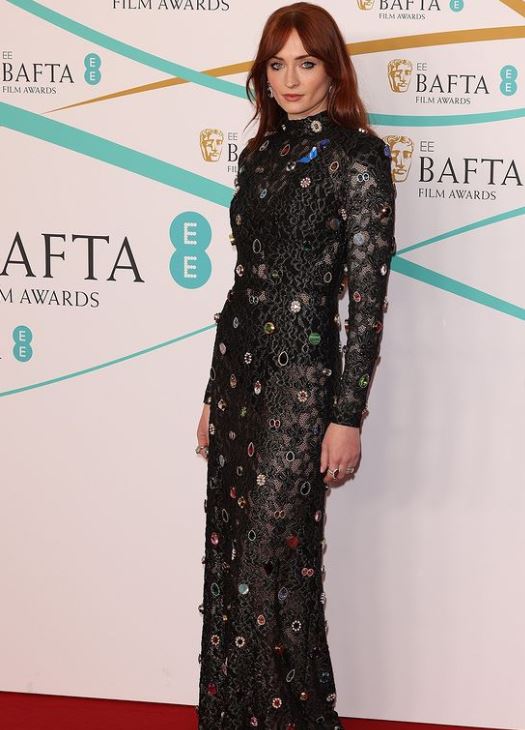 Jodie Turner-Smith
Jodie Turner-Smith ha sorpreso tutti con un capo firmato Gucci. Un abito lilla interamente ricoperto di piume e paillettes.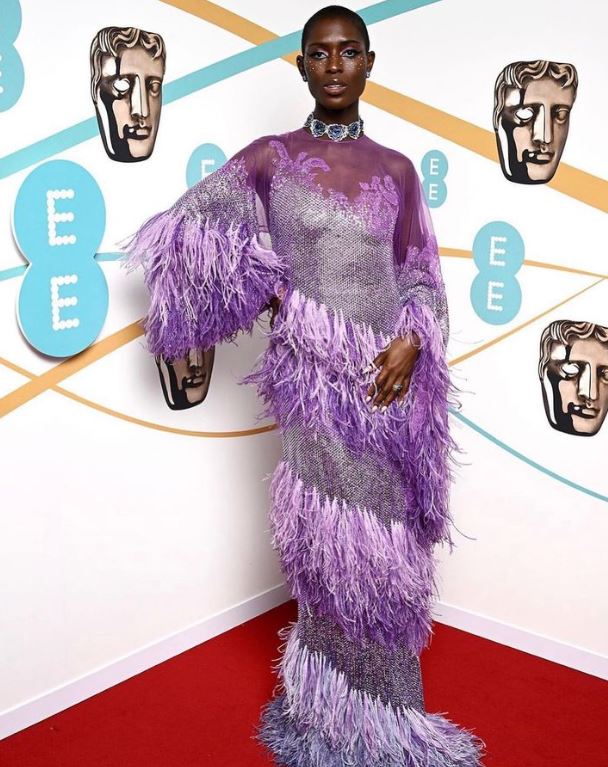 Nicola Coughlan
In occasione dei Bafta 2023, la star di "Bridgerton" ha sfoggiato un look romantico e principesco. Un voluminoso abito bianco con stampa floreale blu della collezione SS22 Valentino Haute Couture.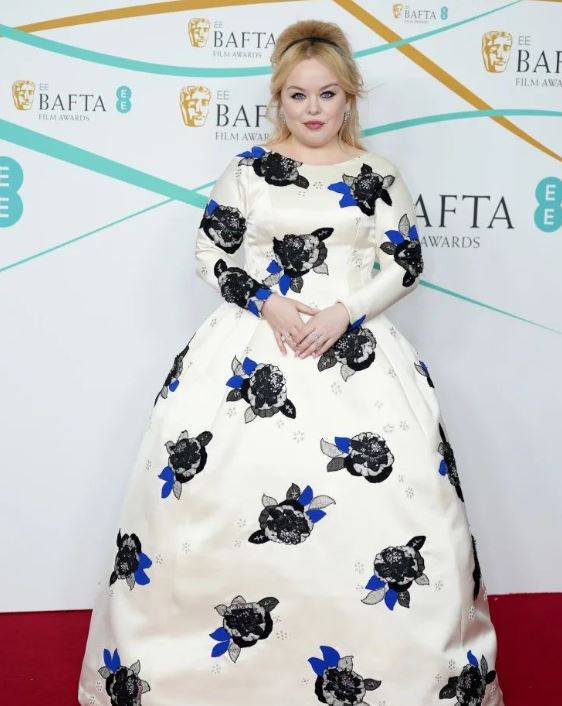 Florence Pugh
Florence Pugh invece ha indossato un capo disegnato da Harris Reed, ispirato ad una creazione della collezione d'archivio del 1988. Un abito dalle nuance vivaci caratterizzato da dettagli svasati ed un lungo strascico. Ha impreziosito con gioielli Tiffany & Co.