Quando esce Alice In Borderland 2? Il 22 dicembre su Netflix
Alice in Borderland 2 è finalmente arrivata su Netflix. La seconda stagione debutta giovedì 22 dicembre in esclusiva sul colosso dello streaming. A rivelare il grande ritorno è stata la stessa piattaforma in occasione del TUDUM 2022, evento globale per i fan che lo scorso 24 settembre 2022 ha rivelato tutte le novità esclusive in arrivo in piattaforma. Tra queste, anche l'attesa serie di successo con Kento Yamazaki e Tao Tsuchiya. Parliamo della celebre serie tv giapponese che ha esordito lo scorso 10 dicembre 2020 con la prima stagione.
A decretarne il futuro sono stati i numeri, nello specifico quelli riferiti al totale di abbonati che hanno guardato anche un episodio della serie a ridosso del suo debutto in piattaforma, e nell'arco delle prime quattro settimane di uscita.
Queste cifre devono avere soddisfatto le aspettative dei vertici Netflix, che il 24 dicembre 2020 ha ufficializzato il rinnovo di Alice In Borderland per la seconda stagione.
continua a leggere dopo la pubblicità
Fino ad allora, l'unica serie originale Netflix ad essere stata riconfermata per un secondo ciclo risulta essere The Naked Director, con le più recenti Followers e JU-ON: Origins ancora nel limbo.
Trama di Alice In Borderland 2, anticipazioni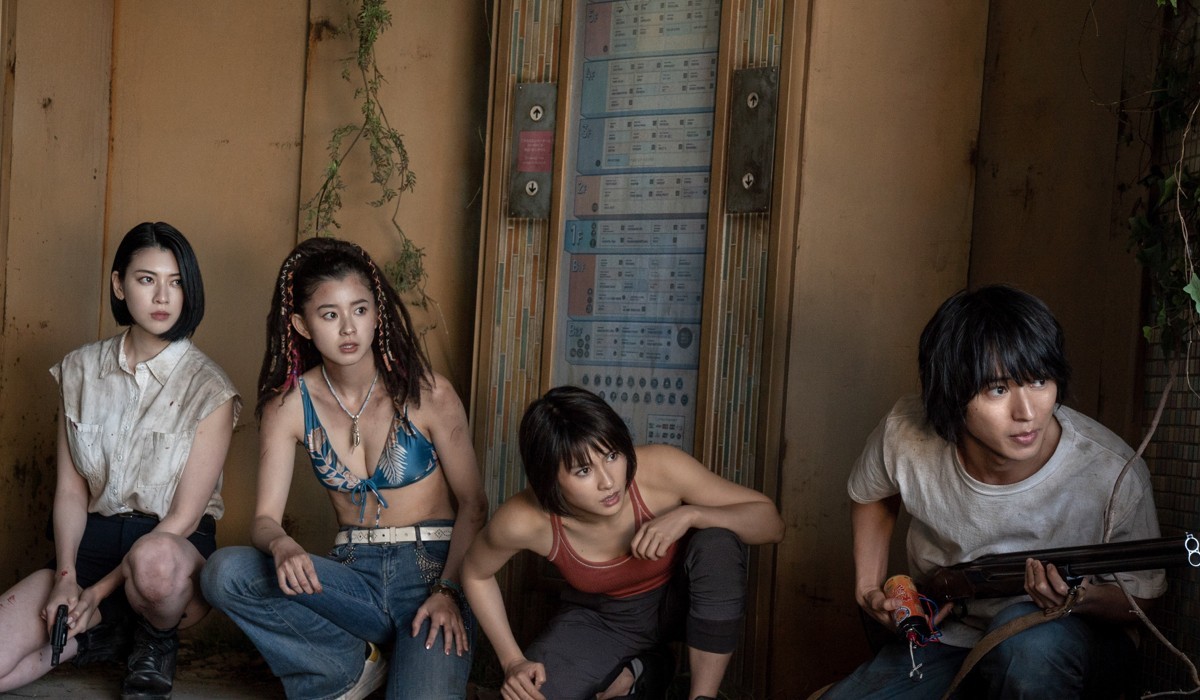 La serie è tratta da "Imawa no Kuni no Alice" il manga thriller di sopravvivenza, originariamente pubblicato nella rivista Weekly Shonen Sunday, firmato da Haro Aso. L'adattamento live-action targato Netflix vede alla regia Shinsuke Sato, che firma le sceneggiature con Yoshiki Watabe e Yasuko Kuramitsu.
La serie ha per protagonista Arisu (Kento Yamazaki, visto in The Disastrous Life of Saiki K), un uomo apatico, senza un lavoro e con l'ossessione per i videogiochi. Costui si ritrova all'improvviso in un'insolita Tokyo svuotata dei suoi abitanti dove è costretto a partecipare a giochi pericolosi con i suoi amici per sopravvivere.
continua a leggere dopo la pubblicità
In questo strano mondo Arisu incontra Usagi (Tao Tsuchiya, Library Wars: Book of Memories), una giovane donna che ha deciso di competere da sola, e insieme finiscono per svelare un mistero dopo l'altro superando numerosi pericoli e cercando di afferrare il significato della vita.
Cast di Alice In Borderland 2, attori e personaggi
A fianco a Tao Tsuchiya e Kento Yamazaki, completano il cast Nijiro Murakami, Yuki Morinaga, Keita Machida, Ayaka Miyoshi, Dori Sakurada, Aya Asahina, Shuntaro Yanagi, Yutaro Watanabe, Ayame Misaki, Mizuki Yoshida, Tsuyoshi Abe, Nobuaki Kaneko, Sho Aoyagi e Riisa Naka.
Episodi di Alice In Borderland 2, quanti sono
Gli episodi della seconda stagione dovrebbero essere otto. Alla regia dovrebbe esserci di nuovo Shinsuke Sato, mentre la produzione è affidata a ROBOT per conto di Netflix.
Trailer di Alice In Borderland 2
Ecco il trailer ufficiale dei nuovi episodi diffuso da Netflix Italia.
continua a leggere dopo la pubblicità
Alice In Borderland 2 in streaming, dove vederla
La serie sarà ancora una volta un'esclusiva Netflix, che distribuirà lo show negli oltre 190 Paesi dove il servizio è attivo.